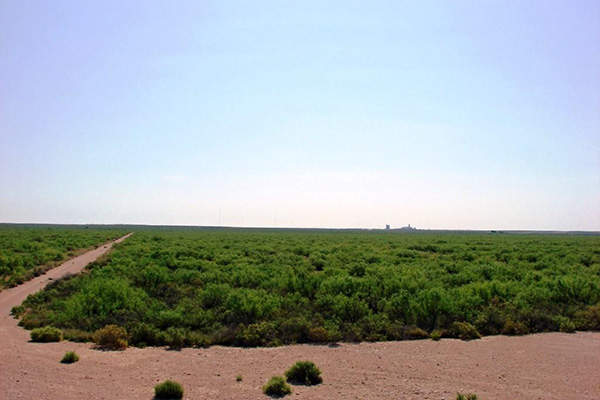 The 400MW Texas Clean Energy Project will be developed on a 600-acre site in Penwell, near Odessa, Texas, US.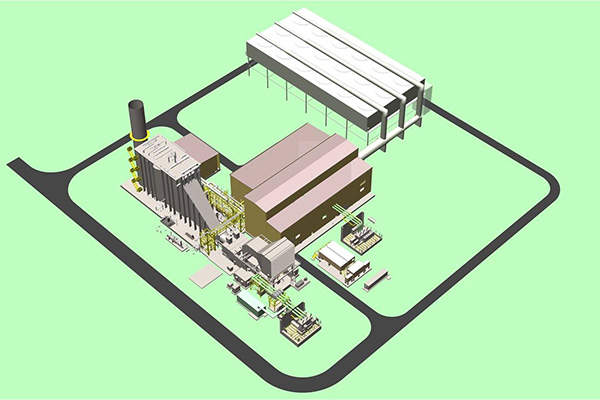 The project will capture 90% of carbon dioxide emissions from the coal gasification power plant. Image courtesy of Summit Power.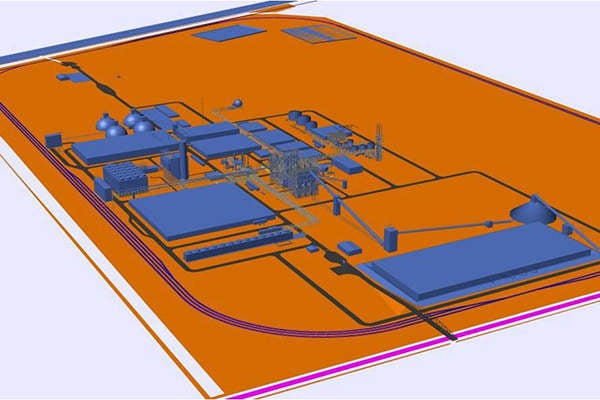 The Texas Clean Energy Project is estimated to cost $2.4bn. Image courtesy of Summit Power.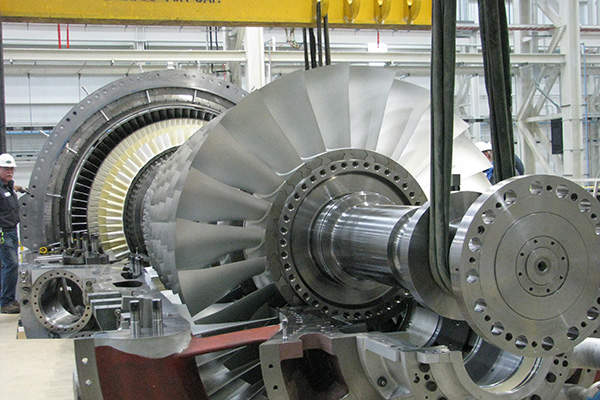 The power block of TCEP will use a Siemens SGT6-PAC 5000F gas turbine. Image courtesy of www.siemens.com/press.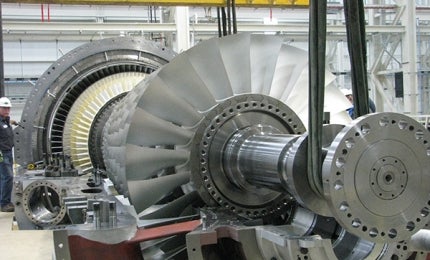 The Texas Clean Energy Project (TCEP) is a 400MW coal-based integrated gasification combined cycle (IGCC) power generation facility planned to be built near Odessa, Texas, US.
Besides generating power, the coal gasification plant will also produce more than 700,000t of urea a year for the US fertiliser market and capture 90% of the plant's carbon dioxide (CO²) with the help of carbon capture, utilisation and storage (CCUS) technology. The CO² will be supplied to the Texas oil industry for enhanced oil recovery.
The $2.4bn commercial clean coal power project being developed by Seattle-based Summit Power Group received $450m from the US Department of Energy's (DOE) Clean Coal Power Initiative (CCPI) in 2010. The final air quality permit for the project was granted by the Texas Commission on Environmental Quality (TCEQ) in December 2010.
"The CO² will be supplied to the Texas oil industry for enhanced oil recovery."
Summit Power plans to break ground on the project in 2015, upon completion of the front-end engineering and design (FEED) update. Financial closure of the project is expected to be achieved in April 2015. Export-Import Bank of China (Chexim) is expected to provide the financing. The poly-gen facility is expected to begin commercial operations in 2019.
Texas Clean Energy Project details
The IGCC power facility will be built on a 600-acre (242.8ha) site in Penwell, 15 miles west of Odessa, Texas. TCEP will be the first commercial power plant in the US to combine IGCC and carbon capture and storage technologies.
The plant will be designed to operate for more than 30 years to produce 377MW of power per annum in normal base load operation, 105.7MW of which will be used on site to run the major project equipment. A total of 42MW will be used for urea production, whereas 15.7MW will be used to compress carbon dioxide. The remaining 214MW will be delivered to power utilities in Texas.
The plant will annually use over 2.1 million tonnes of coal to be sourced from the Powder River Basin in Wyoming.
Plant makeup and process details
Texas Clean Energy facility will comprise two main blocks namely, gasification and chemical block and combined cycle power block.
The gasification and chemical block will consist of two SFG(TM)-500 gasifiers from Siemens, a water-gas shift reactor for CO² removal, a carbon compressor facility, a sulphuric acid plant, as well as gas cleanup, mercury control, urea and ammonia production facilities.
Coal will be burned in the gasification island at high temperatures and pressure. Hydrogen and carbon monoxide will be removed from the coal and the resultant gases will be processed into syngas.
---
---
Mississippi Power has set up an integrated gasification combined cycle (IGCC) plant in Kemper County, Mississippi, US, in 2014.
---
The syngas will undergo a 'shift reaction' to produce additional hydrogen and CO², which will be separated into pure streams of CO² and high-hydrogen syngas. Approximately 83% of the 2.9 million tonnes of annually captured CO² at the plant will be compressed and sent through pipeline to the West Texas Permian Basin for enhanced oil recovery (EOR). The remaining CO² will be used for urea production.
The high-hydrogen and low-carbon syngas will be sent to the combined cycle power block for electricity generation. The power block will consist of one SGT6-PAC 5000F combustion turbine, a SST-900 RH steam turbine and a triple-pressure heat recovery steam generator.
Off-take agreements for the Texas Clean Energy project
CPS Energy, a municipally owned energy utility in San Antonio, signed a long-term power purchase agreement for 200MW from the TCEP, while CHS, a farmer-owned co-operative in Minnesota, will purchase the entire urea fertiliser produced at the facility.
Denver-based Whiting Petroleum will purchase the majority of captured CO². Houston-based Shrieve Chemical will purchase the entire sulphuric acid produced at the facility.
Contractors involved
Summit Power in partnership with Siemens Energy, Fluor Corporation and Selas Fluid Processing Corporation, a Linde Group subsidiary, initiated FEED study on the project in June 2010.
In July 2014, a memorandum of understanding (MoU) was signed with China Huanqui Contracting & Engineering Corporation (HQC), a subsidiary of China National Petroleum Corporation (CNPC), to provide engineering services for the project.
In the same month, Summit Power started a FEED update for the project involving HQC, Siemens, Technip and CH2M Hill. Upon completion of the FEED review, HQC and Siemens are anticipated to be appointed as lead engineering, procurement and construction (EPC) contractors during the construction phase of the project.
In February 2012, Siemens was chosen the EPC contractor for the power block of the TCEP, and Selas Fluid Processing and SK Engineering & Construction were appointed as the EPC contractors for the chemical block. A 15-year operation and maintenance contract of the poly-gen facility was also signed with Linde's Gases Division in the same month.
An MoU involving a new EPC contract for the TCEP's gasification and chemical block was signed with Sinopec Engineering Group (SEG) in September 2012.