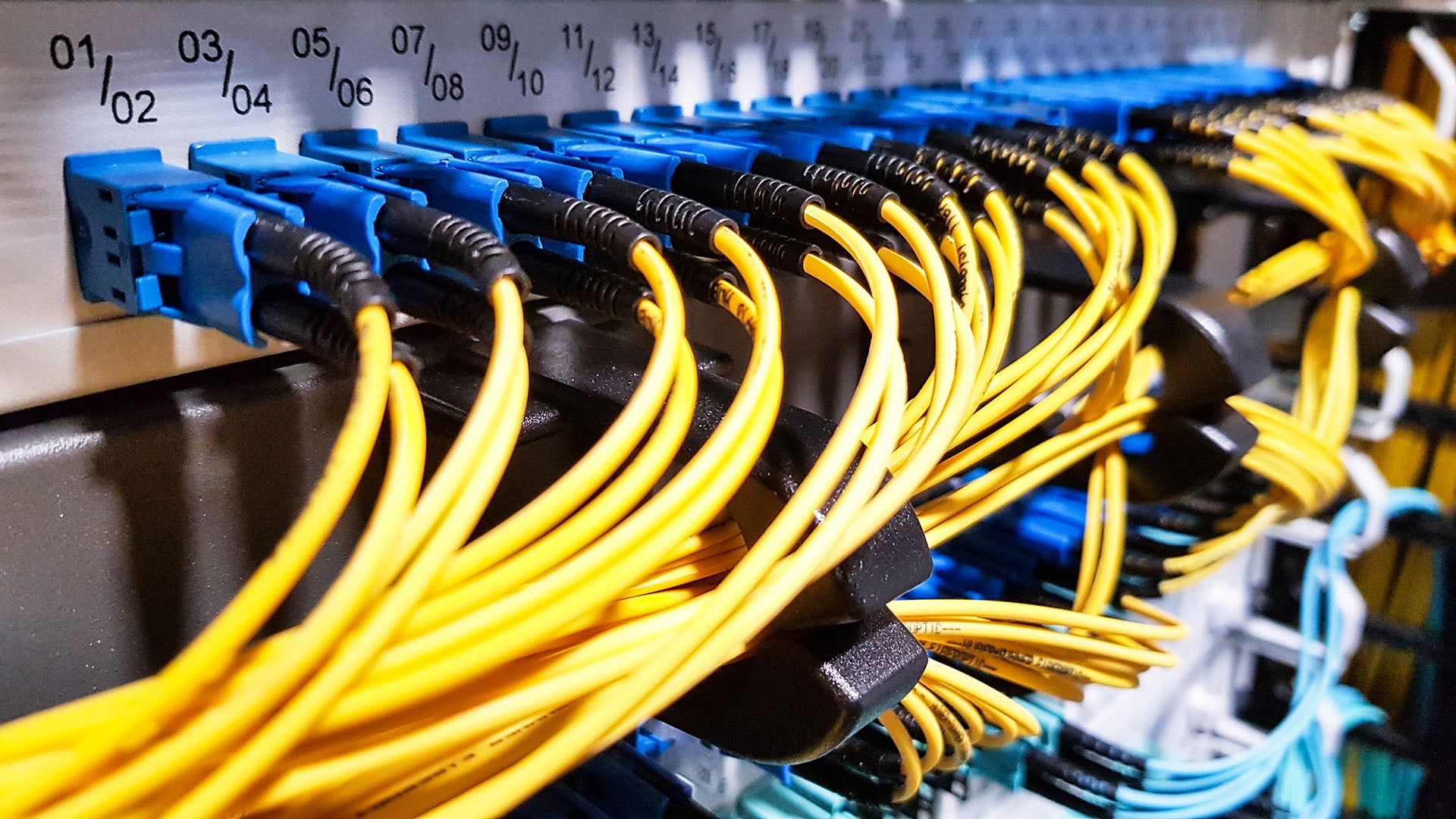 Imagine you're at home or work, or out shopping. Suddenly, the lights go out – what do you do? Unless you're ready for it, the first instinct will be to panic. Second, especially if it's dark, you'll scrabble for a light source. And unless you're organised and have a torch or candle where you can get to it in pitch dark, it'll be some time before the panic ends.
And if you are responsible for running a business that cannot afford any power outages – hospitals, data centres, laboratories, pharmaceutical and food manufacturing plants – it is imperative that you have a business continuity power source in place.
This is why all organisations must have an emergency electrical power supply in place to guard against power outages occurring in their area(s) of responsibility. One of the key partners that provide this service across Australia, Papua New Guinea, and the Solomon Islands is Energy Power Systems Australia (EPSA), providing the full range of Cat products for all power generation solutions.
Here, we list a few of their key clients and their particular requirements.
Metronode
This data centre designer and constructor created many turn-key solutions for its customers, as well as being a large player in the field itself. These businesses used enormous amounts of energy, with half powering the equipment and the rest on maintaining the cool environment such machinery needed to operate efficiently.
A key component of their methodology was the modular design of their solutions, where expansion was built into the original installation, making it so that you could just add extra units as needed. An integral part of this system was to also have modular power plants that could be added to provide the necessary power to the extra data centre units.
These plants were based on Caterpillar's® Continuous Power Modules (CPM), which have a UPS, a generator and switchgear within a 40ft shipping container for continuous power. This meant that Metronode's solution was completely customisable and, in theory, expandable time and again.
EPSA, in conjunction with Metronode's engineers, created a custom-designed CPM with standardised configuration that could be inserted into a new datacentre expansion, with almost plug-n-play ease. And if alterations to the CPM performance profile were needed, EPSA could make the changes at their facility and deliver the newly configured unit to the site and marry it into the power output to ensure it performed as needed.
These CPMs were the first of their kind built in Australia. They had fuel for 12 hours of operation for its diesel generator to charge the integrated Flywheel UPS technology, and were quiet enough to meet Metronode's requirements for low noise – 65 dB(A) at 7m – and high performance – Uptime Tier III.
Bellerive Oval Tasmania
Tasmania, and the Tasmanian Cricket Association, had been under pressure for some time to improve the lighting at their state ground, so television companies could broadcast better-lit one-day International and Twenty20 day/night matches across the world.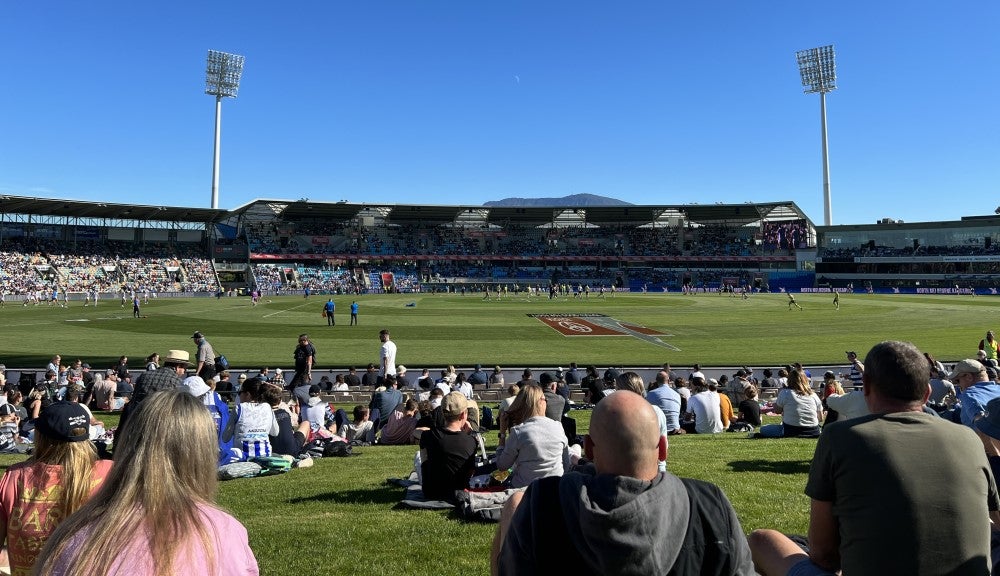 Once funding had been secured from the state government, Chubb Fire and Safety Tasmania won the tender to provide four 45m light towers, with 11m headframes and associated reticulation works, including two new main switchboards and two standby gen-sets.
Aurora Energy supplied the power to the installation for the headframes that had around 108 light fittings, each requiring 2kW. Local occupational health and safety regulations necessitated a support system to provide emergency backup power to run at least seven fittings per tower, emitting roughly 100 lux of light so spectators and staff could leave the ground safely in the event of an emergency.
That standby power was provided by two units; Caterpillar's Olympian GEP 150 kVA unit fed the north tower, while its GEH 220 kVA unit fed the three southern towers plus the oval's pole-mounted emergency lighting system.
These generators met Chubb's needs for price, reliability, and availability. They can be fuelled by diesel, propane, or natural gas, and deliver dependable, clean, and economical power even in the most demanding conditions.
The local Cat® dealer, William Adams, worked closely with EPSA to ensure the Olympian gen-sets were available when needed, and were onsite within two days when called for.
EPSA supplied the generators from their warehouses to the William Adams' facility in Hallam, where they had enough time to customise them to include jacketed water heaters and sound attenuated enclosures, then load test them prior to delivery to Chubb. This partnership demonstrated the efficiency and speed of service EPSA provided to its Cat dealer network in the region.
Launceston Hospital
Another triumph of the EPSA Cat® dealer network's profile and expertise occurred when the Launceston General Hospital in Tasmania needed expert help to reduce its enormous energy costs. To reduce these, Tasmania's Department of Health and Human Services called on Tas Gas Network, which is the local gas distributor.
The State also needed to reduce its reliance on imported fuels, coal, and diesel standby-generated power with rising uncertainty over a proposed tax on carbon owing to its high greenhouse gas (GHG) emissions, so it was looking for an energy solution that would enable Launceston Hospital to lower energy costs and become more carbon-friendly at the same time.
Tas performed a cost-benefit analysis, which was presented to its client, to demonstrate the number of benefits that would accrue if the hospital opted to install its own cogeneration plant to meet power and heating needs. This would do away with its two heavy oil-fired boilers (for steam to the laundry house) and LPG for heating, hot water, and cooking. The proposal also included the provision of an emergency power plant.
EPSA won the tender, published by Tas, with a keenly priced solution encompassing elements from Caterpillar's cogeneration systems. It already had a large number of gas-fuelled generators installed all over Australia and was also able to demonstrate its locality by working through William Adams.
The cogeneration plant enabled the hospital to isolate itself from the local power grid and generate more than 80% of its power requirements. It also provided a major portion of thermal energy needs as a by-product of the natural gas-powered cogeneration plant. EPSA designed the plant and installed it with the latest energy management technology, which could be monitored remotely by William Adams, together with an on-site SMS alert system that alerted staff in case an adverse event occurred, so they could deal with it promptly.