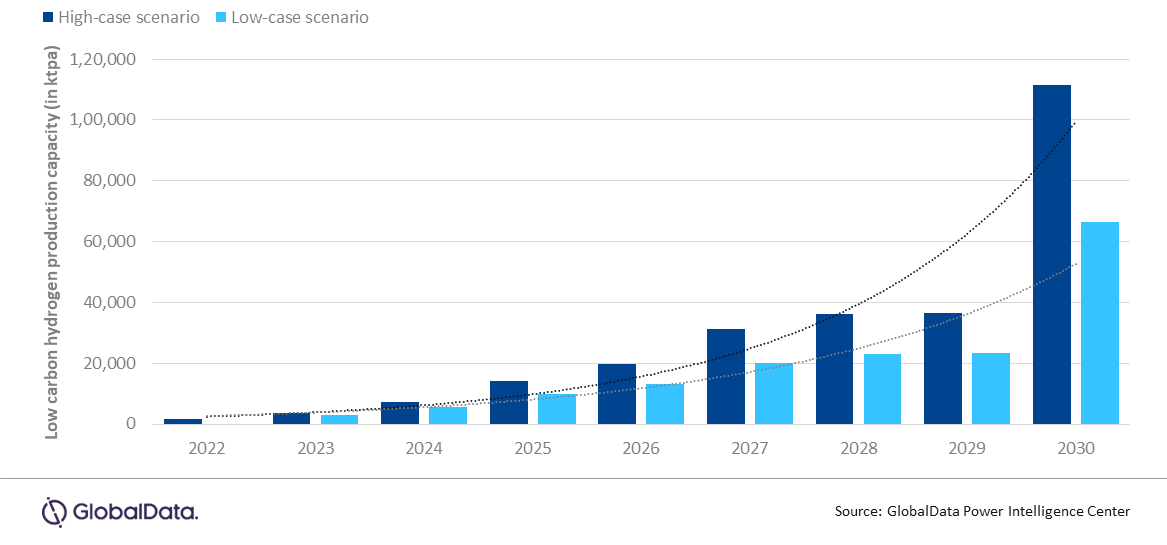 Low-Carbon Hydrogen Market Report, Update 2023 – Global Market Outlook, Trends, and Key Country Analysis is the latest market analysis report from GlobalData, the industry analysis specialist. The report provides a clear overview of and detailed insight into the global low-carbon hydrogen market. The report provides data and analysis on low-carbon hydrogen production and technology; electrolyser capacity, policy, low-carbon hydrogen scenario, major active and upcoming plants, and market drivers and challenges for eleven key wind power market countries – the US, Canada, France, Germany, Spain, Portugal, China, Japan, Australia, South Korea and India. The report uses data and information sourced from proprietary databases, primary and secondary research, and in-house analysis by GlobalData's team of industry experts.
The hydrogen market has progressed rapidly in recent years due to its growing application in industries like the transport, industrial, energy, aerospace, defence, and construction sectors. Against this backdrop, low-carbon hydrogen is gaining traction as a critical component to achieve energy transition and long-term decarbonization goals.
The global demand for pure hydrogen stood at nearly 74MMT (million metric tons) per year in 2021, of which low-carbon hydrogen accounted for a minuscule share of 0.89%. Low-carbon hydrogen, including green hydrogen, has generated tremendous interest as a sustainable option to achieve long-term climate goals or net-zero targets.
Various countries such as the US, Canada, Germany, Spain, France, Australia, and India have framed hydrogen roadmaps, strategies, mandates, and targets to develop a hydrogen economy in general and low carbon in particular. These plans are focused mainly on scaling up hydrogen production capacity, reducing costs, and bolstering supply chain infrastructure.
During 2021–2022, the low carbon hydrogen sector took the first big strides as a number of projects were announced as part of the strategy towards energy transition.
Substantial policy support and governments' commitment to decarbonization is prompting investments in the hydrogen space. The drive that has been built along the entire value chain is accelerating cost reduction in hydrogen production, retail, and end applications.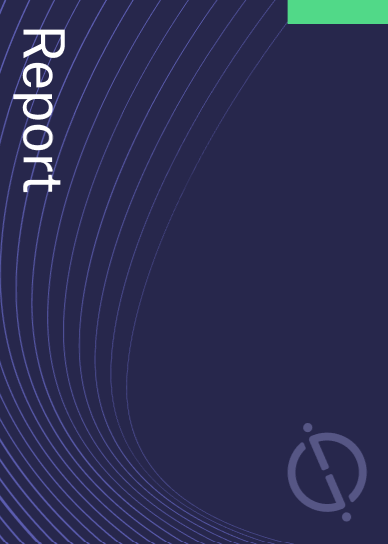 Reports
Low-Carbon Hydrogen Market Size, Trends and Analysis by Region, Countries, Production Process, Cost by Technology, End-Users, Key Players and Forecast, 2023-2030
In November 2022, at COP27, the World Bank Group announced the formation of the Hydrogen for Development Partnership (H4D), a new global project to increase the deployment of low-carbon hydrogen in developing countries. North America leads the market in terms of low carbon hydrogen active production capacity, followed by the Middle East and Africa, Europe, and Asia Pacific. As of February 2023, the global low carbon hydrogen production capacity was 1,698ktpa (kilotonnes per annum), which is anticipated to reach 1,11,326ktpa in terms of high case scenario and 66,321ktpa in terms of low case scenario by 2030. Suitable planning at the funding level, constructive regulatory framework, and proper infrastructure may facilitate and accelerate the pace of projects.