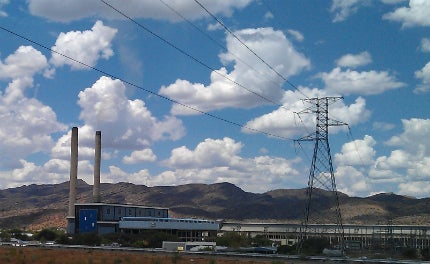 MBH Energy (MBHE) has been in operation since 1996, specialising in high-quality water tube boilers, heat recovery and energy.
Our services include design, manufacture, erection and commissioning of all types of water tube boilers for solid, liquid and gaseous fuels as used in the petrochemical, process and power industries. We are devoted to continuously enhancing our designs to keep on delivering a performing and reliable product. We will adapt and deliver unique designs to repair, rebuild, refurbish and re-tube boiler components such as:
Boiler furnaces
Superheaters
Economiser banks
Airheaters
Dust collectors
Pneumatic spreaders
Tubular air systems
Fans
Grates
Our employees are highly experienced professionals in the contracting industry within southern Africa and have accumulative experience in the boiler industry exceeding 60 years. We have been involved in boiler plants ranging from 600MW power station units, as well as boilers ranging from 20t/h to 200t/h for various industrial users.
Emission control equipment
MBHE also provides emission control equipment ranging from mechanical collectors to the Bagfilter plant. Our gas emissions clean-up equipment meets stringent international particulate levels. We have considerable experience in mechanical collectors, wet gas scrubbers and bag filters for high temperature applications.
MBHE arranges its team in a task force approach and is well-qualified in design.
Our in-house technology team executes contracts on a turnkey basis for industrial boiler plants in a highly competitive and professional manner.
Turnkey capabilities in steam generation
MBH Energy is capable of executing turnkey projects in the steam generation field, providing plant custom design, using the latest technology. Our designs are driven by innovation with optimised performance and reliability as our ultimate goal.
The capabilities of the company go through all the disciplines needed to ensure that any plant supplied is provided with all technical and commercial guarantees as required by our clients.
Engineering – total boiler capability
The engineering capabilities of MBHE include the following aspects:
Process design
We engineer the total thermal design of the boiler performance, steam/water temperature profiles, air gas temperature profiles, pressure and draft loss accounts, circulation natural and forced, heat and mass balances, etc.
Pressure part design
Pressure part design is carried out to recognise codes such as BS1113 or ASME, using knowledge of the pressure containment perimeters and elevated temperatures for design purposes. In addition, all the attachment designs are carried out together with stress values, which can be applied for external loadings resulting from support methods, for example.
Mechanical design
All structural and platework design integral with boiler plant is carried out in-house following SABS standards and good engineering practice. The mechanical design functions are also included for various types of firing equipment, specifications of draft groups, gas clean-up equipment such as baghouses, mechanical collectors, wet scrubbers and emission control equipment.
Detailed design
For components forming the principal parts of the boiler technology, detailed drawings are produced together with the necessary specifications to facilitate purchasing and manufacturing cycles.
Specifications
The production of technical specification for equipment purchased, such as bought out items like valve, fans, pumps and so forth, are carried out in accordance with international standards and local requirements.
Operating manuals and data books
The production of plant data books for the independent inspection authority, as well as operating manuals to facilitate safe and low maintenance cost operation of the plant are included in a turnkey project.
Fabrication
MBHE extensively uses the South African manufacturing industry to provide the required components for the boiler plant, ultimately offering a plant with significantly local materials. Within the local industry, there are well-established manufacturers who provide high-quality pressure part components; we strive to create an exceptional deep-rooted relationship with these suppliers.
During the fabrication of any of our products, we ensure the highest standards of quality are being adhered to. We are very serious about health and safety and all work conducted is carried out in accordance with the relevant standard codes.
Purchasing for fabrication
All raw materials that are required for the specific components on order are certified as required and identified accordingly. All materials would be marked, cut, formed, manipulated and machined strictly in accordance with the relevant quality control documentation. This ensures that the specifications and codes required by our clients are met.
Xina Solar One is a 100MW thermosolar power plant currently under construction near Pofadder, Northern Cape Province, South Africa.
Namibia, like its fellow southern African power pool members, is currently facing an electricity shortage. Namibian generation capacity is only around 380MW with demand in excess of 450MW. At the moment, the shortfall is made up by electricity imports but member countries are struggling to meet their own needs, so these imports are no longer reliable.
MBH Energy (PTY) LTD
Building 13, The Woodlands
Woodland Drive
Woodmead
Sandton
South Africa