Watlow designs and manufactures high-quality integrated thermal system components, including industrial heaters, controllers, temperature sensors, assemblies and supporting software.
The company uses its engineering knowledge and industry experience to develop technology that meets customer requirements and enables sustainable market growth in the power generation industry.
Watlow's core product line includes:
HELIMAX – ultra-efficient electric heat exchanger
ECO-HEAT – thermal exhaust heating solution
POWERSAFE – fully integrated medium voltage control and heating system
ASPYRE – a flexible, scalable silicon-controlled rectifier (SCR) power controller
Environmentally friendly thermal power solutions
Watlow offers differentiated and environmentally friendly thermal solutions to help its customers improve fuel economy and reduce CO2 emissions.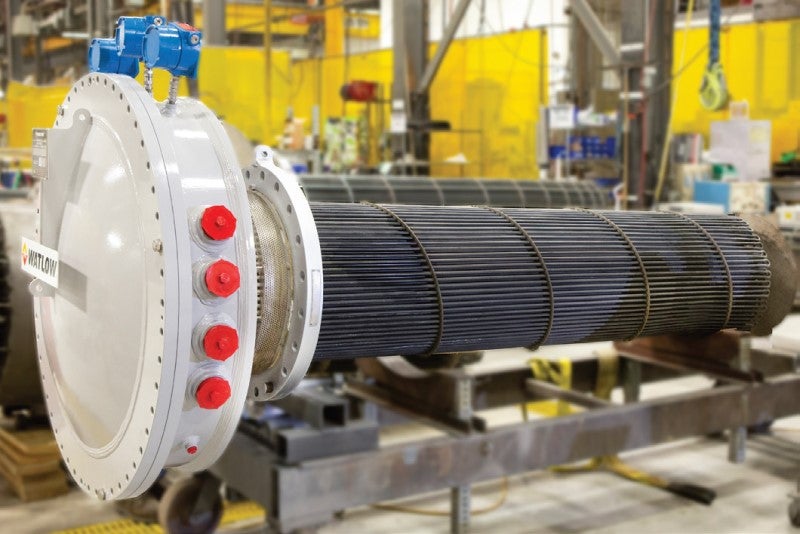 Continuous helical flow (CHF) technology, found in Watlow's HELIMAX system, provides an uninterrupted heat flow.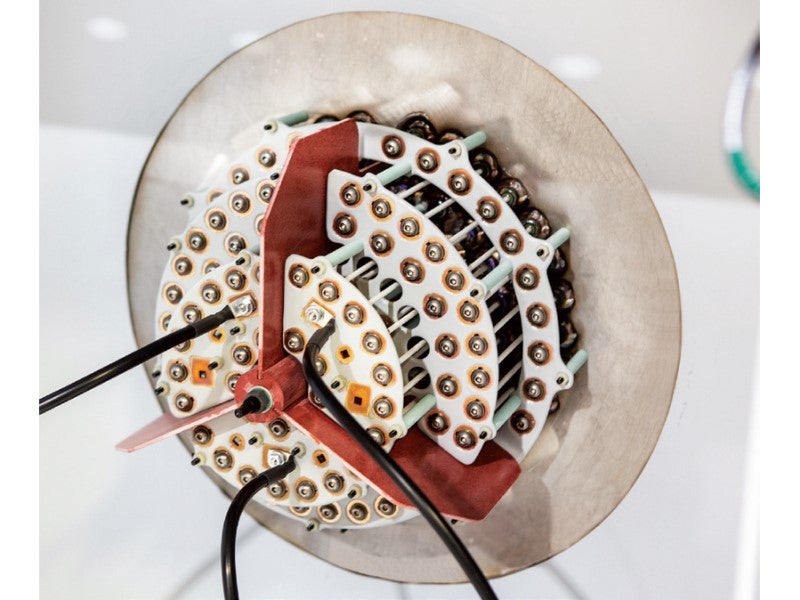 Watlow's POWERSAFE is a fully integrated medium voltage control and heating system.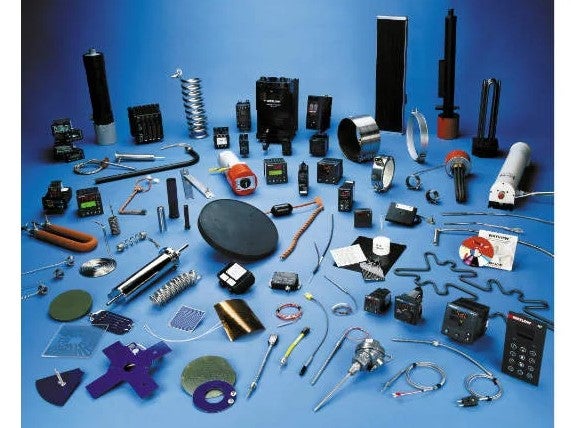 Watlow has more than 100 years of experience providing thermal solutions.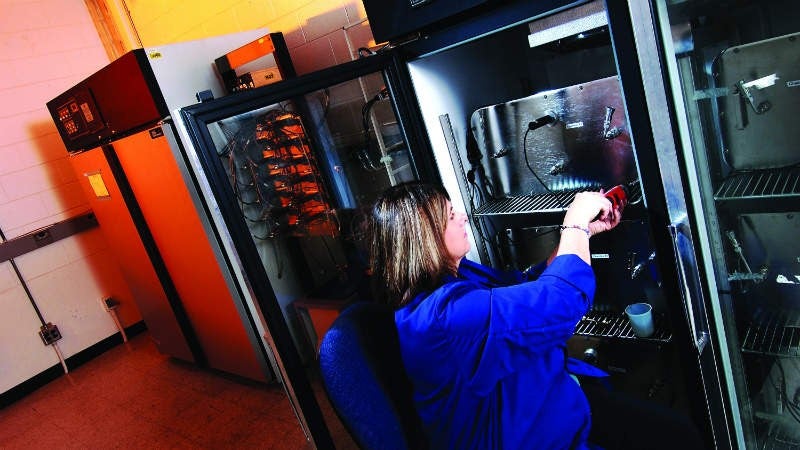 The company employs 2,700 employees in the US, Mexico, Europe and Asia.
By optimising thermal performance in existing systems, Watlow helps improve the efficiency of applications in the energy processing industry. Furthermore, the company supplies cost-effective solutions for green energy processes, contributing to net-zero and supporting growing global energy demands.
Watlow also provides non-renewable power generation solutions. With a strong focus on clean thermal solutions for stationary fuel cells, fuel gas, steam superheating and lube oil, Watlow's broad quality programme is built to NQA-1 and ASME Section I, III, VIII and IX standards.
Watlow solves challenges and provides guidance for customers regarding emerging emissions reduction technologies. Carbon capture, utilisation and storage (CCUS) applications require high temperature heaters, as well as temperature and power controls to meet regulatory compliance along with coking, fouling and heater life considerations.
Electric process heaters
Watlow is supporting decarbonisation in the energy industry by providing technology for electric process heaters that can be powered by renewable sources.
Technological advances mean that electric process heaters are now suitable for use in applications up to 15MW, including carbon recycling and ammonia production. Continuous helical flow (CHF) technology, found in Watlow's HELIMAX system, provides an uninterrupted heat flow, removing dead zones and hot spots, as well as reducing fouling risks.
Along with this increased efficiency, electric heaters provide more uniform heat distribution with less thermal lag and a smaller overall footprint and safer operation due to the lack of burning, storage, or transportation of fossil fuels.
Efficient renewable power generation
Renewable power generation uses cyclically refreshed natural processes such as solar, wind, tidal, hydropower, biomass, and geothermal resources, to generate energy, power and heat.
Watlow provide energy-efficient electric thermal solutions that meet zero emissions requirements for cleaner and more sustainable power generation. By partnering with clients, Watlow works to develop products that consider reduced emissions, higher power and temperatures, and footprint considerations needed for these applications. By considering process fluctuations, life requirements and temperature control parameters, Watlow supplies system components with a competitive edge.
Thermal solutions for the nuclear industry
Watlow's nuclear team are leading providers of thermal solutions design as well as documentation and project management. Trusted by customers across the sector, Watlow's level of service and experience sets the company apart as a thermal leader in the nuclear industry.
A trusted provider of ASME Section III parts and appurtenances, Watlow's Nuclear NQA-1 Quality Assurance programme provides safety related heaters, thermocouples and resistance temperature detectors (RTDs). The company also supplies commercial grade solutions and controllers.
Energy storage solutions
Watlow offers solutions for a variety of emerging energy storage applications. Partnering with clients in the development process of energy storage projects, the company provides fully electric thermal systems to reduce energy demand and production inbalances while meeting global energy sustainability goals.
About Watlow
Watlow has more than 100 years of experience providing thermal solutions to customers in the semiconductor, pharmaceutical, energy processing, automotive and foodservice industries.
The company holds more than 450 patents and has sales offices in 16 countries worldwide. It employs 2,700 employees in nine manufacturing facilities and three technology centres in the US, Mexico, Europe and Asia.