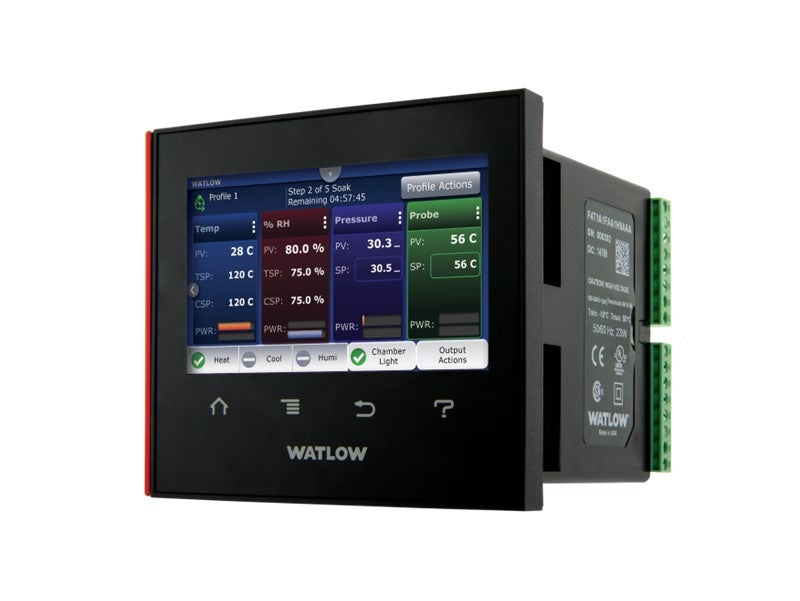 Leading companies apply Watlow's advanced electric thermal solutions technologies that are ideally suited for vital applications, such as clean and environmentally-friendly thermal energy systems and processes, front-end semiconductor processing, and lifesaving medical and clinical equipment.
Advanced thermal solutions from Watlow are remarkable for their precision and robustness to enhance patient safety and can be provided in very small sizes to support the latest generation of miniaturised devices.
Advanced thermal products
Watlow electric thermal products include advanced electric thermal systems, such as heaters, sensors, controls and software, for life sciences medical, clinical and analytical applications.
Watlow's extensive product line includes multiple different electric heater products, including band, cable, cartridge, cast-in, circulation, ceramic fibre, flexible, multicell, radiant, strip, silicone rubber, polyamide and tubular heaters.
The company's temperature sensing capabilities include thermocouples, RTDs and thermistors, as well as wire and cable products. Watlow's temperature and power controller platforms can be customised for almost any electric thermal management application.
Advanced design meets medical applications
Watlow thermal solutions are distinguished by their high compact form factors, with their small size supporting increasing trends towards miniaturization of devices and instruments. They are also renowned for fast response, abilities to generate high temperatures and rigorous build quality, overall robustness, and comprehensive documentation; all adding to patient safety and making it easier for end-producers to achieve regulatory compliance.
Its ceramic ULTRAMIC® heater and FLUENT® lightweight in-line heaters can be regarded as key products for Pharma and Medical applications because they ensure low leakage levels to help enable customers to meet regulatory safeguards for ensuring patient safety.
The range of medical applications supported by Watlow electric thermal solutions is very wide and includes kidney dialysis, medical imaging, respiratory therapy, sterilisation and incubation
High precision for clinical diagnostics
The high precision, high-temperature performance and miniature form of Watlow thermal heaters, sensors and controllers also make these ideal components to be incorporated into advanced clinical diagnostic instruments and devices used in various fields, including immunoassay, clinical chemistry, molecular diagnostics, PCR processes and incubation.
The technical features of Watlow products are also highly targeted to advanced applications. For example, the aluminium nitride (AlN) construction of ULTRAMIC® ceramic heaters delivers particular properties relevant to life sciences relevant analytical equipment, such as gas chromatography and mass spectrometry instruments.
Advanced design, combined with high accuracy, fast response and regulatory compliance advantages for UL® and CE Agency guidelines are among the reasons why Watlow thermal heating and control solutions are incorporated into a wide array of instruments from leading manufacturers, such as Waters Corporation, Oxford Nanopore Technology, Perkin Elmer, Peak Scientific, MKS Instruments, Thermo Onix and Siemens.
Click 'Make an enquiry' towards the top of the page for more information.