Frenzelit
Fabric and Elastomer Expansion Joints for the Power Industry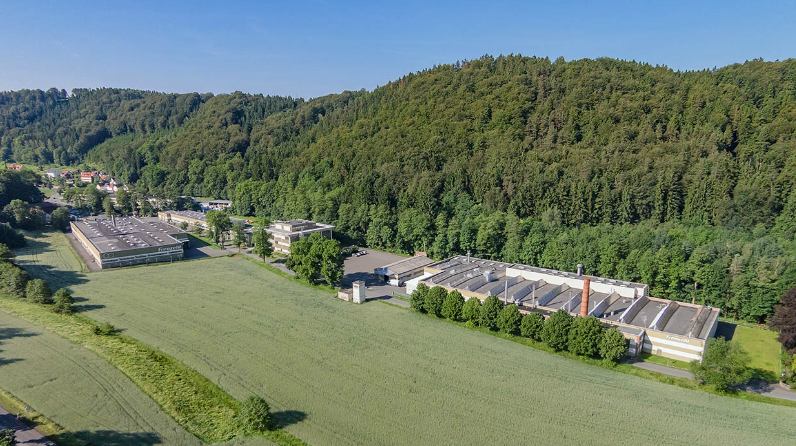 Frenzelit produce fabric and elastomer expansion joints to provide system solutions for reliable connections in plant engineering and construction in the power industry.
We fulfil specific requirements, from designing a new expansion joint or improving an old one, our expert team will find a solution for your power station. With over four decades of experience designing and manufacturing expansion joints within the power industry we can find a solution for you.
Our engineers help your design team develop the most appropriate fixture. We offer cost-effective theoretical and practical support through the design, construction, testing and maintenance stages.
All our services and products comply with both ISO 9001 and ISO 14001 requirements. If necessary, Frenzelit will provide test reports 2.1 or inspection reports 3.1 acc. to EN10204 and declaration of conformity according to the classification. Thus ensuring we provide the highest quality products and services.
Machines within the power industry must be durable as they are exposed to corrosive fluid, vigorous vibrations, varied pressure levels and extreme temperatures. Therefore Frenzelit understand that customised solutions are the only path to long-lasting joints, as power plant demands vary from site to site.
METAL EXPANSION JOINTS FOR POWER STATIONS
Frenzelit provides the following expansion joints for the power industry:
Circular expansion joints with single or multi-layer bellows
Rectangular expansion joints with single-layer bellows
Lens type expansion joints available in an unlimited numbers of compensating profiles
MATERIALS FOR RUBBER EXPANSION JOINTS
Frenzelit use the following materials to make highFLEX SFR rubber expansion joints:
Neoprene
EPDM
Butyl
Nitril
Hypalon
Viton
Natural rubber
We can also combine several elastomer materials to meet your specific needs. Bellows, welding ends and flanges are either produced from carbon steel, stainless steel or high alloyed steel according to specification or to be chosen to withstand the current medium.
Available styles:
Sealing surface with steel reinforcement for floating flanges
Back up bars with groves according to DIN PN 10/16 or ANSI 150lb
Full face elastomer flanges with fabric reinforcement
Back up bars with shoulder
Male and female threads for size DN 15 to 80mm
Tie-rods
Special tie roads for lateral expansion joints
Additional PTFE lining
Vacuum supporting rings and spiral support
FRENZELIT EASYFLEX EXPANSION JOINTS
The easyFLEX expansion joints are designed for materials-handling and weighing devices. To perform this function they are highly flexible and pressure resistant. They come in a variety of materials, colours and styles with strong reinforcements.
Press Release
Frenzelit will be attending Hannover Messe 2016, the world's leading industrial technology trade fair.
Read more