Ahlstrom-Munksjö provides a wide selection of gas turbine air intake filter media to meet the specific requirements of many operational environments.
Filter media units for static and pulse-jet gas turbine air intake systems
Effective inlet air filtration units are vital for the successful operation of gas turbines and the quality of air entering the gas turbine is an important factor in its performance and lifespan.
The filtration system protects the gas turbine from harmful debris in the ambient air (dust, hydrocarbons, water, and salts), reducing the impact of corrosion, compressor fouling, long maintenance stops, as well as catastrophic failure.
Ahlstrom-Munksjö is a single source supplier of filter media systems for static and pulse-jet gas turbine air intake applications. Covering the full range of filter class, our products deliver the following key benefits: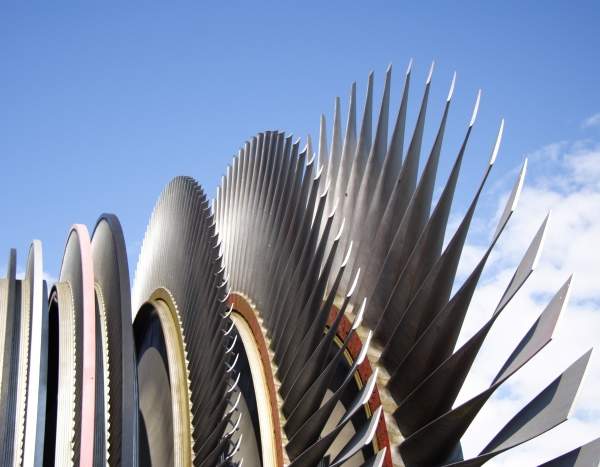 Ahlstrom's solutions are used in a range of industries.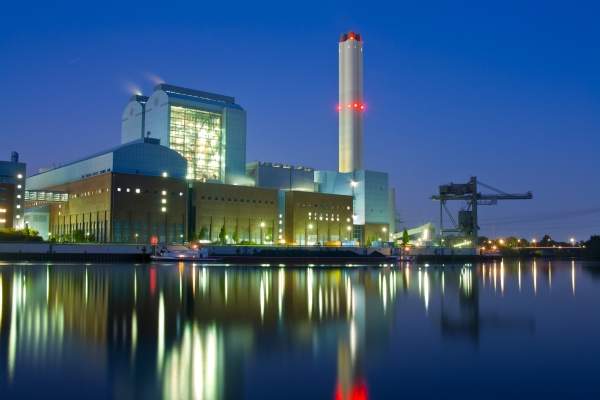 Ahlstrom manufactures filter media solutions for power generation industries.
High-level particulate removal efficiency available for both static and pulse-jet application – delivering better protection of the turbine against fine dust, soot, and salts
Optimal level of pressure whatever the efficiency class and the product family – helping to maximise output and minimise energy consumption
Optimised media self-cleaning for pulse-jet media and extended dust holding capacity for static media – delivering longer filter lifetime for each application.
High-level hydrophobicity across the portfolio – preventing liquid water ingress through the filters and extending the lifetime in humid environmental conditions.
Our gas turbine air intake filtration solutions are based on many technology platforms. Our experience in various nonwoven technologies and chemistries has enabled us to provide various cutting-edge solutions for filter companies. Media technologies and a selection of fibre composition and resin chemistries are carefully selected according to precise filter performance requirements.
Single-source supplier of filter media for static and pulse-jet gas turbine air intake applications
We provide a comprehensive collection of filter media from 100% cellulose to 100% synthetic or microglass in several combinations for all phases of power generation air intake filtration.
Trinitex® technology offers filter media with high-quality mechanical filtration efficiency and low-pressure drop due to its unique three-layer assembly.
Each layer can be customised to provide precise properties and an optimal arrangement of strength, mechanical particle removal efficiency (even at small particle dimensions), and pressure drop.  Trinitex® is simple to handle on rotary and knife pleating lines.
Trinitex® Advance GT for high-quality air purification
Trinitex® Advance GT is a platform product designed to cleanse the air in industrial filtration applications. A line of products will be built over time using this platform, offering well-defined client advantages in various markets.
Microglass GT media technology for static filters
Microglass technology ensures consistent efficiency in the last stage of air intake filtration, ultimately sheltering the turbine from damage.
Ahlstrom-Munksjö Glass GT microglass media is available in a dual-layer design, which offers improved dust-holding capacity while sustaining the maximum possible efficiency. Microglass media is the finest choice for static filter F7-F9 and HEPA filter applications.
Reverse-pulsing and automated power media solutions for energy operations
Nano GT comprises Ahlstrom Munksjö's cellulose-synthetic media layered with electrospun nanofibres on the upstream side. This construction develops an excellent reverse-pulsing behaviour and high mechanical efficiency at the lowest pressure drop, while it can also be customised with value-added treatments, including fire retardancy.
Fine Fiber GT media combines the advantages of our cellulose synthetic media and fine fibre melt blown technology to provide a media with excellent reverse-pulsing properties, as well as high dust-holding properties for lengthy pulse cycles.
Cell Tech GT blended media is presented in different basis weights as well as cellulose-synthetic ratios. It has high-quality automated power and pleating properties on rotary machines, while it has deep corrugation, which offers optimal pleat separation.
Contact us for more information on our filter media solutions for both static and pulse-jet gas turbine air intake applications.