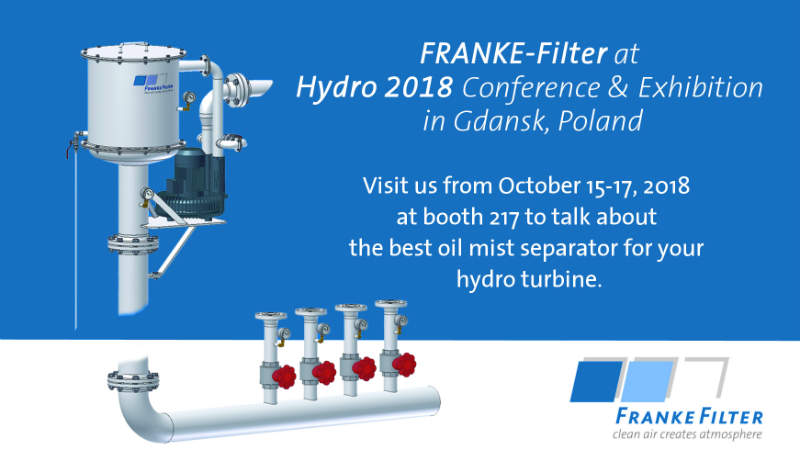 FRANKE-Filter is an industrial company, which is specialised in manufacturing oil mist separators for lube oil tanks of rotating equipment such as gas, steam and hydro turbines, compressors, gas and diesel engines and generators. The application field varies from refineries, power plants, turbine manufacturers and hydro plants.
FRANKE-Filter is happy to be a part of the Hydro 2018 for the ninth time. The exhibition is one of the most significant events of the year for the global hydropower community and it's a great chance to build new business relations with people from all over the world.
Meet us at our booth 217 from 15-17 October if you would like to get closer information on how to improve the oil mist filtration at your hydro turbine.
We're looking forward to meeting you.