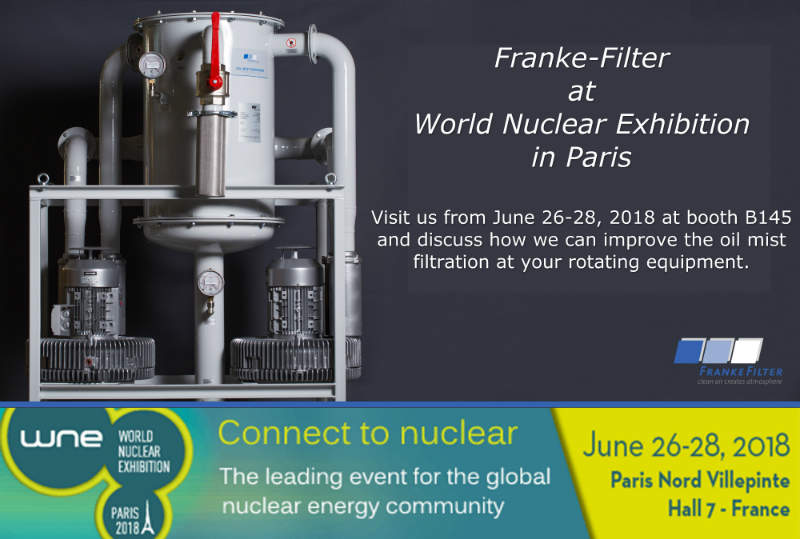 Franke-Filter is an industrial company, which is specialized in manufacturing oil mist eliminators for lube oil tanks of rotating equipment such as gas, steam and hydro turbines, compressors, gas and diesel engines and generators. The application field varies from refineries, power plants, turbine manufacturers and hydro plants. We have also equipped the nuclear power plant in Olkiluoto with one of our Oil Mist Separators.
Franke-Filter is happy to be part of the World Nuclear Exhibition which is one of the leading events in the global nuclear energy industry providing information about the latest technologies, innovations and trends in the sector.
Meet us at our booth B145 from June 26-28, 2018 if you would like to know more about oil mist filtration in general or individual solutions for your application.
We're looking forward to seeing you.
If you would like to receive your exclusive ticket for the WNE, please contact us via the enquiry form on this page.