Peerless-Aarding specialises in engineering, contracting and supplying products to the global power energy market and petrochemical industry. It is an independent company and has its headquarters in Nunspeet, the Netherlands, as well as a regional office in Singapore for the Asian market.
The range of products Peerless-Aarding supplies to the world market includes:
Exhaust gas systems
Ductwork and system casing
Thermal insulation
Flue gas silencers
Vent silencers for steam and gas applications
Boiler internals
Acoustical enclosures
Aero engine hush houses / test cells
Exhaust gas systems
Peerless-Aarding's exhaust gas systems consist of complete engineering (including mechanical strength calculations and flow modelling) for diffuser ducts, GT exhaust ducts, complete bypass systems and single cycle units. These products are supplied as turnkey for new power plants or refitted to existing power plants as part of service and maintenance.
Ductwork and system casing
We provide various applications for a large range of projects. Delivery of complete fabricated panels for several types of boilers in various sizes are engineered based upon client requirements.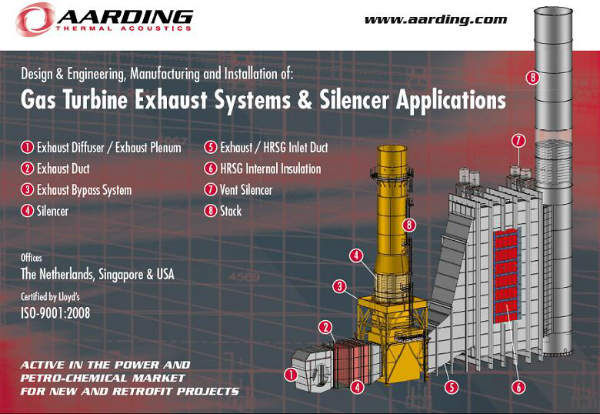 Peerless-Aarding's capability overview. Design, engineering, manufacturing and installation of gas turbine exhaust systems and silencer applications.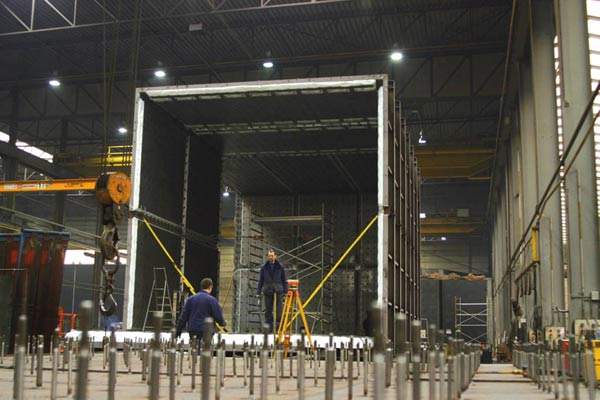 Peerless-Aarding's exhaust gas systems cover all aspects of engineering, including mechanical strength calculations and flow modelling.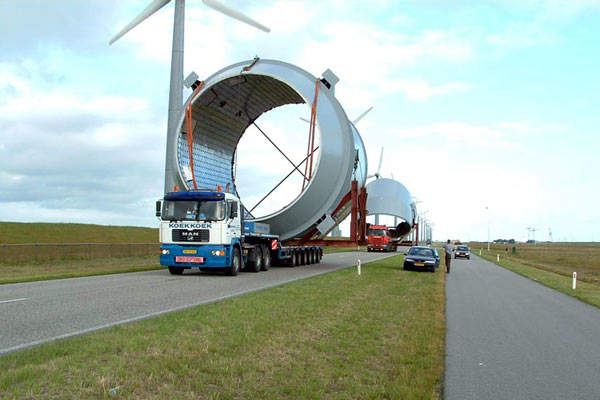 Peerless-Aarding's exhaust gas systems include exhaust ducts, as well as diffuser ducts, complete bypass systems and single cycle units, which are available to power plants as a turn-key solution or as part of service and maintenance.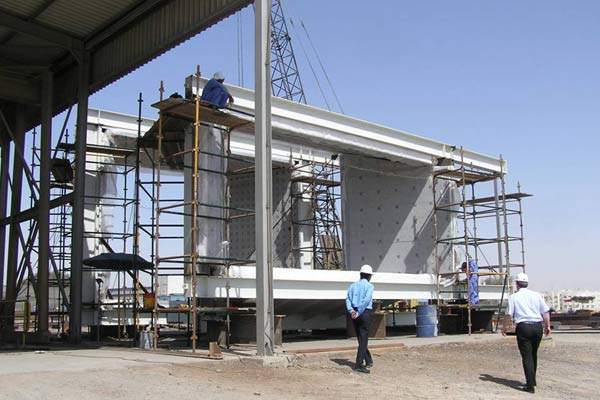 Peerless-Aarding provides cost-effective ducting for a range of applications in the power energy market, which are tailored according to customers' needs.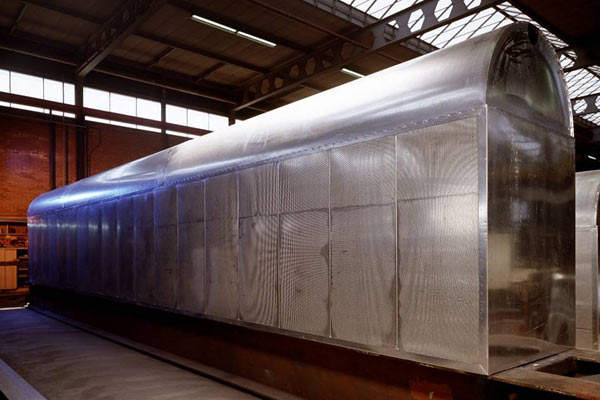 Peerless-Aarding's flue gas silencers ensure lower noise emissions go into the environment by lowering the level of noise in exhaust gases.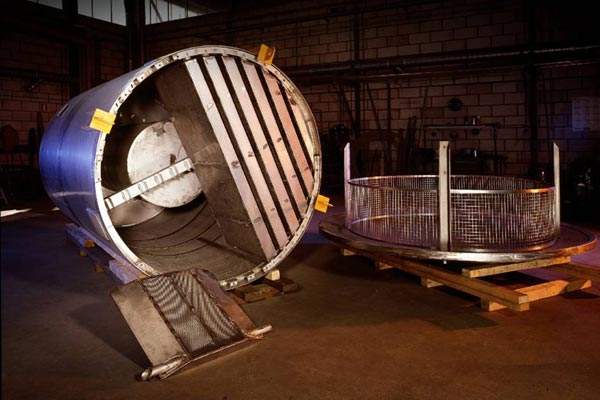 Peerless-Aarding's vent silencers eliminate shock reactions that occur due to high-pressure when gas or steam is released, whilst ensuring the standard noise emission is limited.
Our goal is to deliver ducting in a most economic way for the client, as well as for Peerless-Aarding.
Thermal insulation
Floating plate insulation systems consist of a thermal insulation material covered with liner plate sheeting to protect the insulation and ensure a long term thermal insulation at high-temperature operation.
Peerless-Aarding services include the complete detail engineering, supply of insulation wool and prefabricated liner plates, studs, nuts and washers and installation instructions. All systems are designed to comply with required design parameters accommodating gas turbine (high) exhaust gas temperatures and (high) flue gas velocities.
Boiler internals
We provide boiler internals including several types of baffle plates, such as sound absorber plates, sealing plates, flow baffles and bumpers for HRSG applications.
Flue gas silencers
Flue gas silencers are designed to reduce noise levels of exhaust and HRSG systems in line with today's rigorous environmental local and government requirements. Peerless-Aarding provides patented silencer designs accommodating applicable exhaust gas temperatures and flue gas flows.
Vent silencers for steam and gas applications
We provide noise reduction for industrial high-pressure steam and gas venting systems. Applications for operating or safety conditions are in line with today's stringent environmental local and government requirements.
Vent silencers can be found at locations where steam or gases are discharged for safety or operating reasons. When steam and gases escape under high-pressure, a lot of noise is made and levels from 100dB(A) to 150dB(A) are not unusual.
The exact moment of blow-off cannot be predicted when safety devices are used, which means that shock reactions can occur. When gases or steam are being blown off (for example, discharging of autoclaves), the present environmental regulations require the use of a silencer or muffler. This ensures the noise emission standard is not exceeded.
Acoustical enclosures
Peerless-Aarding's acoustic enclosures are custom-engineered to suit the application and customer specifications. Factors affecting the enclosure design include noise reduction requirements, mobility, easy maintenance and service access, exhaust and electrical requirements and weatherproofing.
The enclosure can be acoustically treated with inlet / outlet silencers, special acoustic walls, air handling equipment, fire extinguishing systems or extensive exhaust systems, which are thermally insulated.
New systems, service and retrofits
Peerless-Aarding provides both new systems, as well as service and retrofits of existing exhaust gas and acoustic systems. All new systems are designed and engineered to order and service projects are focussed on life extension upgrade or technical upgrade in line with client requirements.
Peerless-Aarding engineering and support team will support you with technical proposals, as well as site surveys and damage assessments to provide you with the most economical combination of production, transportation and local installation.
Installation can be supported providing installation supervision or with complete installation services if required.