Detecting blade defects and monitoring the ageing of wind turbines are major concerns for the wind power industry. Cornis is an innovative start-up created by holders of two PhDs of CNES (the French space agency) and of ESA (the European Space Agency) to offer the market efficient monitoring and inspection techniques for wind turbine blades.
Cornis also pursues high level research and devolpment (R&D) for the aerospace industry and other industries (oil and gas, naval, etc.)
High-resolution images of wind turbines for blade inspection
With a user-friendly photographic scanning system, Cornis enables its clients to obtain a complete high-resolution image of their turbine blades in less than two hours. Images are enhanced and integrated into an online inspection interface where Cornis or clients' experts can examine defects, similar to using Google Maps.
The system simplifies the inspection process, allowing for a low-cost high-quality operation. Clients can arrange frequent inspections with even smaller budgets. As a result, turbines' availability and efficiency are increased.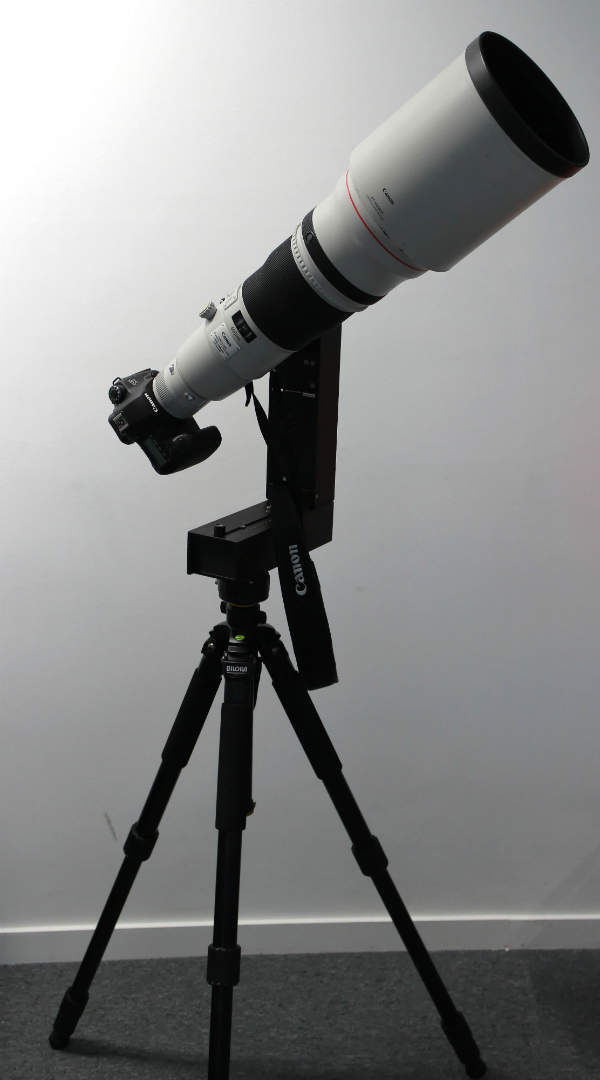 Cornis blade inspection solution consists of a comprehensive, easy-to-plan, light logistics and cost-efficient analysis of your wind turbine blades in less than two hours.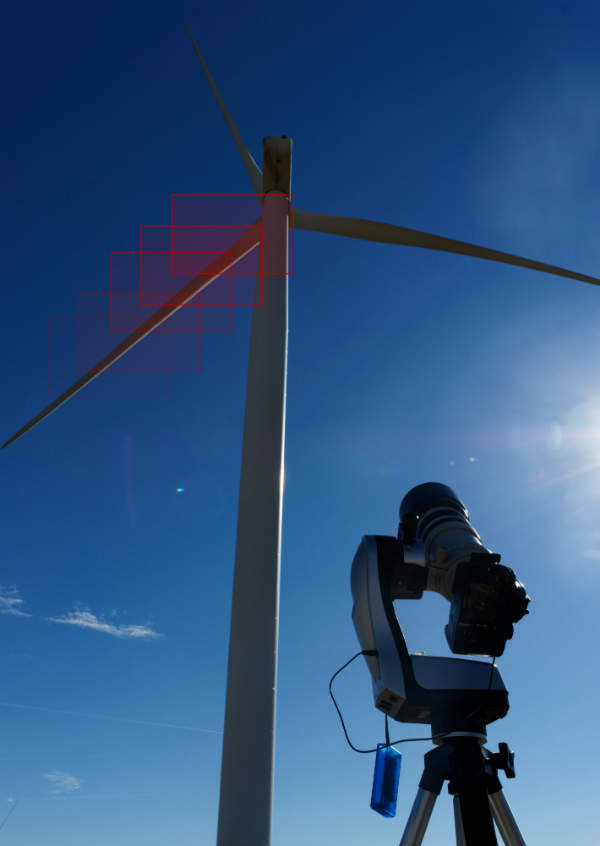 Numerous high-definition pictures are taken from the ground.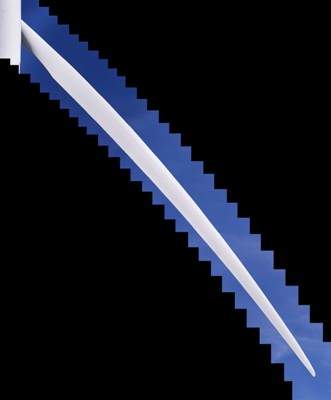 Pictures are recombined to obtain a complete scan of the blade's surface.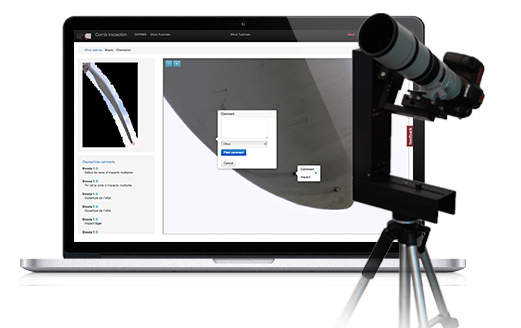 The Cornis blade inspection interface enables you to go over the entire recorded blade surface and to directly view any suspicious zones, impacts, cracks, defects or signs of ageing.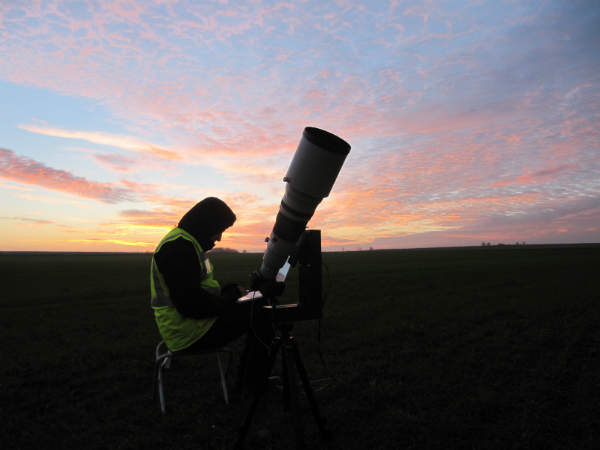 Cornis blade inspection solutions works under non-optimal weather conditions such as cloudy and windy days.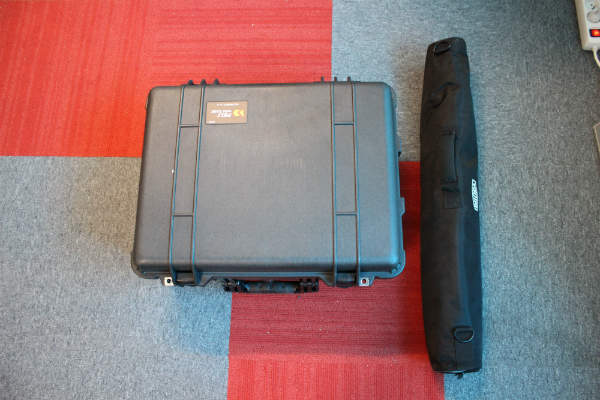 All components can be fitted into one suitcase and are easy to carry.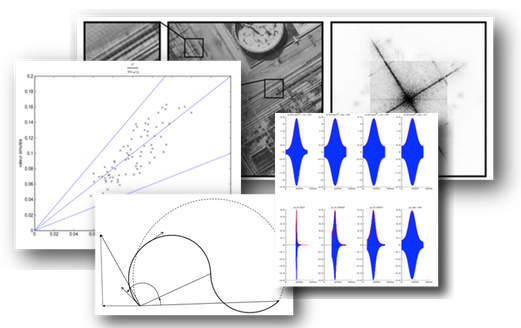 With recognised knowledge and expertise in data processing in vibration analysis and images for infrastructure monitoring, Cornis helps clients validate academic solutions for industrial applications and monitoring systems for infrastructure.
Turbine blade imaging and 2D reconstruction
Images of the turbines are taken in a simple three-step process:
Picture acquisition: multiple pictures are taken by the semi-automatic machine, which can be easily carried by hand. The picture acquisition is simple and semi-automatic and takes less than two hours per turbine. It is carried out either by Cornis or by our clients directly on the wind farm
Data processing: pictures are processed and then imported into the Cornis inspection interface. There, Cornis uses its patent-pending algorithms combined with human interaction to ensure the quality of pictures
Inspection on computer: Cornis reconstructs the different 2D views of your blades (leading-edge, wind ward and lea ward and trailing edge) on a 'Google Maps-like' interface. Clients or Cornis' technicians can browse the images to detect defects and leave comments. The easy-to-use online interface also stores the entire history of a turbine, facilitating further research
Autonomous blade inspection on wind turbines
Unlike traditional techniques, such as rope access and crane operation, which require the direct intervention of third parties, Cornis blade inspection solution empowers our clients or their general maintenance contractor to conduct the field work autonomously.
Clients can assess blade damage after a sandstorm, hailstorm or lightning strike or see the outcome of a previous renovation and then decide if a repair is really necessary. Blade inspection is made more frequent and cheaper, reducing maintenance costs and risks.
Advantages of a Cornis blade inspection include:
Portable and semi-automatic machine boosts fast deployment and even faster inspection
The solution is standardised from field inspection, to data processing and to result presentation, enabling collaboration and speeding up the learning curve
High-definition camera and algorithm developed for aerospace industry ensures a crisp image even in cloudy and windy weather
Ground-based solution significantly reduces operating costs and risks
Autonomy: no more time and money lost in planning, cancellation and production loss. Every hour, you can decide whether or not to inspect
Stored data: history of every inspection and evolution of blades are saved for further analysis
Renowned clients trust Cornis blade inspection solution
Due to its advantages, Cornis blade inspection is already used by prestigious clients such as ENEL, EDP-R, GDF-FE and WPD Wind manager for onshore turbines. Tests on offshore turbines will start in early 2014.
R&D services at Cornis
Besides its advance in blade inspection, Cornis has been using its vibration and image-processing techniques to serve industrial clients in many occasions thanks to its R&D consultancy services. Cornis has worked on numerous industrial projects, including turbine-monitoring solutions.
Cornis devotes its expertise to solve industrial challenges such as analysing vibration problem, accelerating signal and image processing, and developing new data analysis tools. Cornis always adapts to clients' needs, either on short or long-term projects.
Some examples include:
Analysing operational wind turbine blade vibration data to identify damages
Data analysis of bridge vibrations
Algorithm development for image enhancing
Automatic detection and correction of aliasing in images
Experimental and operational modal analysis of aeronautical structures
Monitoring systems for different industries