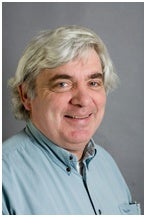 Jan Arve Fuglaas of EFD Induction Norway has been given special responsibility for sales of tube and pipe welding and normalizing systems in Asia.
Fuglaas will work closely with his colleagues from EFD Induction China to meet the continent's burgeoning demand for high-uptime, high-output induction welders. Previously a project manager at EFD Induction Norway, Fuglaas has more than 20 years' international experience devising pipe welding and annealing solutions.
EFD Induction, Europe's largest induction heating company, has won an order for an automatic induction...