Listemann AG is an international acting company located in Liechtenstein. Listemann's services include brazing and heat treatment in vacuum and protective gas atmosphere, gas nitriding and nitrocarburising, thermal spraying, electron beam welding, sintering of MIM-components and materials and process engineering.
Listemann's production facilities are located in Liechtenstein, Switzerland and Poland. One of Europe's largest vacuum-furnaces enables treatment of spacious components up to 1.5m × 1.8m.
Listemann holds Nadcap and OEM approvals for heat treatment, brazing, thermal spraying and electron beam welding. As a member of the Turbine Components Network, we are prepared to provide engine-ready components too.
Hardening, annealing, nitriding and nitrocarburizing
Heat treatment modifies the properties of materials in specific ways, with advantageous impact on the application properties and subsequent processing of the component. Customer benefits include the following: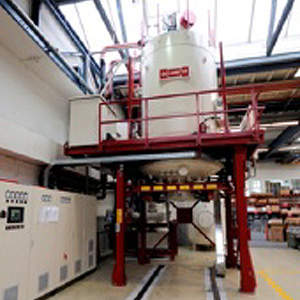 Listemann's core technological competencies are thermal processes in vacuum and protective gas atmospheres in order to produce or refine components. <br/><br/><br/>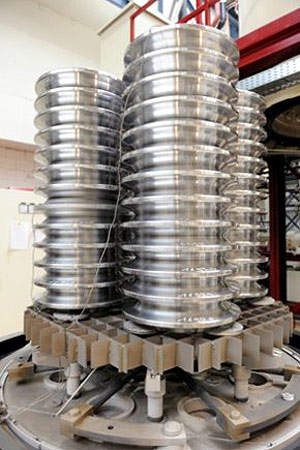 We offer vacuum hardening, annealing, nitriding and nitrocarburizing services to suit your needs.<br/><br/><br/>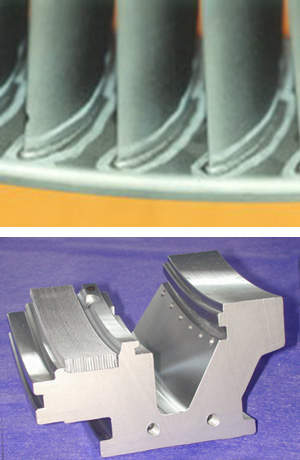 Vacuum brazing offers new opportunities in product design to engineers.<br/><br/><br/>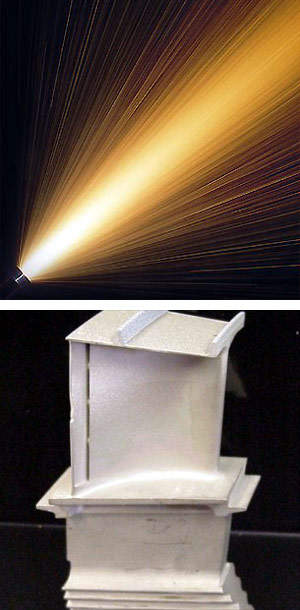 Customized, high-performance coatings by plasma, arc wire and flame spraying. <br/><br/> <br/>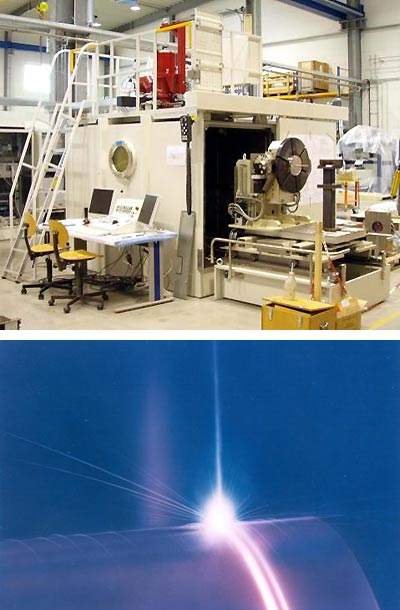 Welding with outstanding properties, combining different and difficult to weld materials.
Vacuum hardening and vacuum annealing – oxidation-free heat treatment, low in distortion and environmentally friendly
Gas nitriding and nitrocarburizing – thermochemical heat treatment, wear protective and corrosion resistant surfaces
Protective gas atmosphere annealing – oxidation-free heat treatment, cost effective
Air annealing – mainly oxidising heat treatment, very cost effective, only suitable if the surface is not of major importance or if the materials are not sensitive to oxidation
Services:
Vacuum hardening / annealing (up to Ø 1,500mm, height 1,800mm – weight maximum 2,000kg)
Nitriding / nitrocarburizing (up to Ø 900mm, height 1,200mm – weight maximum 1,600kg)
Air annealing processes (up to Ø 2,000mm, height 2,100mm – weight maximum 6,000kg)
Brazing
Brazing is a thermal process in which a strong metallurgical joint is produced by the interaction between the base material and the liquid brazing-filler metal.
Customer benefits: vacuum brazing in particular offers new opportunities in product design to engineers. . The spectrum of applications ranges from simple tools up to high-tech components for aerospace industries.
Advantages:
Reproducible quality
High-strength, even at high operating temperatures
No flux is needed
Components with a large area can be joined
Broad range of materials can be combined easily
Minimal distortion
No oxidation and discoloration from heat
Hardening in the same process
Services: prototype, small-scale and full-scale production, hard and high-temperature brazing.
Thermal spraying
Thermal sprayed coatings represent a sophisticated and cost effective method to generate component surfaces with designed properties.
Thermal spraying provides customer benefits for surfaces that have to withstand abrasive, adhesive, corrosive and thermal loads. Optimized materials can be chosen for given technical and economical requirements of the dedicated application.
Advantages:
Plasma spraying enables deposition of multi layer coatings and coating of intricately shaped parts
Wire flame spraying is suited for metal coatings systems
Powder flame spraying offers a broad range of materials especially for wear and corrosion protection
Arc wire spraying is a cost effective method to realize metal coating systems
Coating systems
Metals: NiCr, NiAl, NiMoAl, NiCrAlFe
Composites: AlBz, AlBzMn
Abradables: AlSi, AlSiC, AlBN, AlSiCo
Cermets: WC-Co, WC-CoC
Ceramics: Al2O3, Cr2O3, Zr2O3/Y2O3
Services:
In two manipulator equipped spraying cabinets, components up to a diameter of 1.0m and a length of up to 1.5m can be coated.
Electron beam welding
Electron beam welding (EBW) is characterized by a very low heat introduction. As a result, welding seams are narrow and component distortion is minimized.
Customer benefits: Full process documentation makes EBW first choice for welding of turbine parts.
Advantages:
Minimal energy consumption and low distortion
Vacuum process results in oxidation free joints and surfaces
Welding depths from 0.02 mm up to over 100mm
Weldability of parts with differing wall thicknesses
Broad range of material combinations
Services: Our specialists will support you already during design phase.
Debinding and sintering of MIM parts
Metal Injection-Moulding Processing (MIMPro) comprises debinding, sintering and heat treatment of moulded MIM parts.
Customer benefits: Plastic injection-moulders now have the opportunity to manufacture complex premium metal parts with high-strength and excellent temperature and wear-resistance.
Advantages:
Quick entry into an attractive growth market
No need for debinding and sintering equipment
Services:
Thermal, catalytic or solvent debinding
High temperature sintering and heat treatment in a vacuum or controlled atmosphere
Consultancy in process engineering and materials technology