Safway Group companies deliver efficient, high-performance multiservice solutions – THE SMART WAY™ – by collaborating, communicating and sharing resources.
Offering experience and expertise in access, scaffolding, insulation, fireproofing, surface preparation and coatings, Safway Group companies include CL Coatings; Industrial Coatings and Fireproofing (ICF); Redi Solutions; Safway Atlantic; Safway Services; Safway Services Canada; S&E Bridge & Scaffold; and Swing Staging. With a largest engineering team, award-winning safety excellence, an exclusive project management systemand a full range of products and services, Safway Group companies design and implement innovative, high-quality solutions at the lowest installed cost for projects of any size and scope. Safway has been an industry leader since 1936.
With tight deadlines and access challenges as our speciality, Safway offers a complete package of products and services to handle your next scheduled outage, emergency work or routine maintenance project and has unique access solutions for power plant boiler work. With more than 95 North American branch locations, Safway provides access to wind turbines across the nation.
Complete service provider for scaffold, access and industrial solutions
From our innovative engineering services and exclusive Safway Tracking System to our unique access solutions and project management tools, Safway has successfully covered power projects across North America.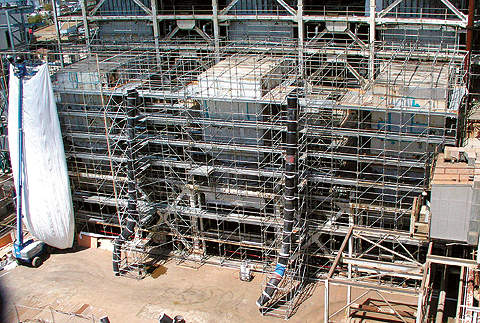 Systems™ scaffold is the most widely used modular scaffold in North America. Its versatility makes it perfect for power projects.
Safway's QuikDeck™ provides a deck inside a power plant boiler, allowing work to take place above and below, reducing downtime and labor costs.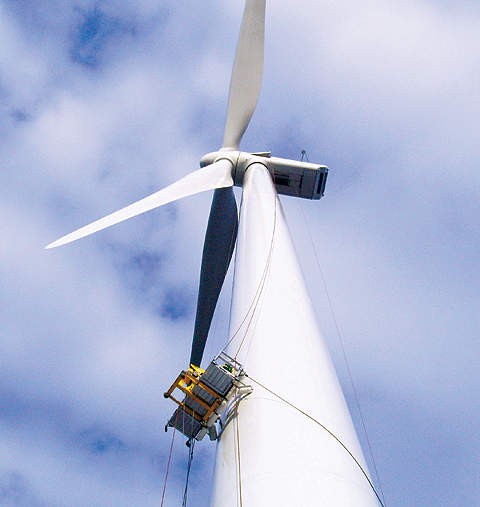 The SafAscent™ turbine maintenance platform was designed to allow unrestricted access to turbine and blades. Safway's network of branches can reach any turbine, anywhere.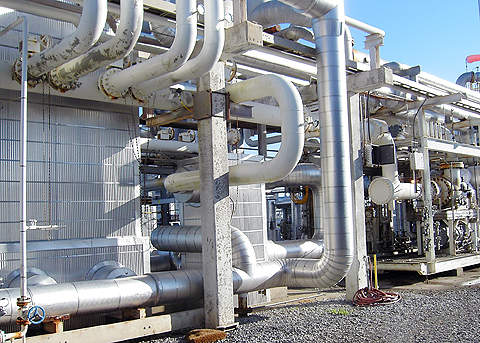 Safway's Insulation Solutions division provides industrial insulation services throughout our network of 85-plus Safway branch locations.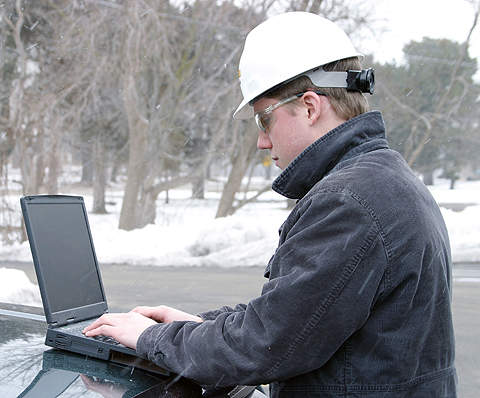 Safway has one of the largest in-house safety and engineering departments in the industry and can have on-site professionals on your next jobsite.
Safway has all of your project management needs taken care of in order to track labor and parts and cut total project costs. The Safway Tracking System (STS) is an exclusive scaffold management system that captures and generates real-time data about your project's equipment, labour and productivity.
This Safway-exclusive technology increases labour productivity, manage project timetables, and manage labour, inventory and control project costs.
Scaffold for power plants
The most widely used modular scaffold in North America, our Systems™ scaffold is a perfect scaffold for power plants and boilers because it can be used in virtually any space, no matter the dimensions. Systems scaffold is one of the most versatile scaffold products ever developed and was specially designed to meet the challenges of power plant and boiler work.
Proving is strength and reliability for power work, Systems has passed all seismic qualification tests of Class 1E equipment in May 2010 and is in full compliance with ANSI and IEEE standard 344-1987. The scaffold's seismic test input was 10% greater than any other known seismic qualification test of scaffold in its class.
Unlike many other scaffold designs, Systems features a 7ft clearance between deck levels, allowing workers a safer, more convenient work area. Systems scaffold can have its horizontal and diagonal members individually removed and placed after erection, without affecting the integrity of the structure.
Suspended access systems for boilers
Safway's QuikDeck® suspended access system is a modular platform system that is easy to install, safe for workers and more economical than traditional scaffolding or access solutions. QuikDeck can be assembled in the air from an access hatch or configured on a level surface and then hoisted or lowered into place. QuikDeck is used as an access solution in power plants and specifically boilers, all across North America.
QuikDeck is a perfect solution for boiler maintenance work and repairs because it successfully provides a deck above the bullnose, while allowing for work to take place below, resulting in shorter downtimes and reduced labour costs.
QuikDeck can also be used in conjunction with other Safway scaffolding, making access easier and more efficient. Because it can be quickly erected and dismantled, QuikDeck is great at targeting specific areas of power plants during outages or just for routine maintenance.
Wind turbine maintenance platforms
Safway has an exclusive, dedicated motorized division to contribute to your power project. When a simple inspection is in order, our suspended swing stages provide complete mobile wall access easily and efficiently.
In addition to our swing stages, our motorized division also offers mast climbers and material / personnel hoists.
The SafAscent™ turbine maintenance platform, one of Safway's newest products, is designed specifically for wind turbines and enables unrestricted access to the tower and blades. The 6ft, 6in modular platform features three sets of padded roller systems that protect the tower and blades and has a weight capacity of 500lb.
Customized scaffold and access solutions
Beyond QuikDeck, Systems, SafAscent and other motorized products, Safway offers a number of other scaffolding and access solutions, including:
Systems™ Scaffold
Suspended scaffold
Sectional scaffold
SafLock™ scaffold
Tube & Clamp scaffold
SafAscent™ wind turbine platform
SafMax® frame system
Hoists and lifts
Shoring
Insulation services
Coatings services
We can customize your access need based on the unique challenges that your power project presents, and our trained crews can erect, dismantle and monitor scaffold throughout the entirety of the project. No spot, in any plant, boiler or wind farm, is inaccessible for Safway.