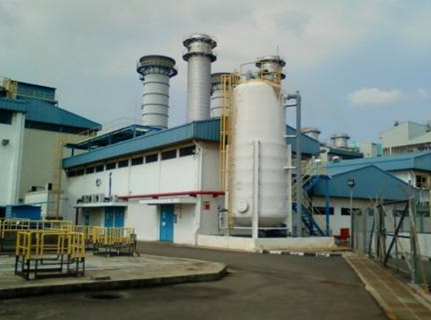 VJIKKS ENGG POWER provides high-quality products, engineering solutions and professional services to enhance your power plant's production capacity, efficiency and reliability.
We use the best and well-tried engineering solutions along with innovative procedures, carried out by a team of experienced personnel.
VJIKKS ENGG POWER brings to its customers an extensive range of engineering products and solutions. We are acknowledged among the fastest growing engineering solutions providers, catering to diverse industries.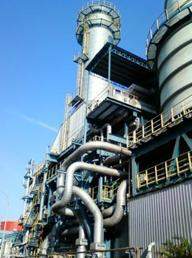 VJIKKS ENGG POWER offers proven products and solutions from a team of experienced personnel.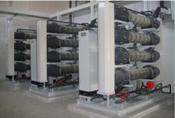 Do you want to know how to prolong the design life of electrolysers? "We have the solution"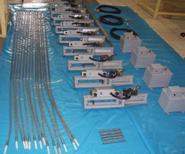 "We have the answers"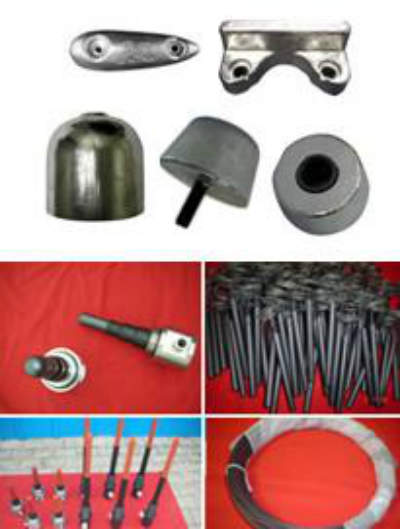 A typical high energy arc igniter system consists of aspark rod assembly, spark tip, cable assembly, exciter box and retractor assembly. "We can design and manufacture any OEM equivalent"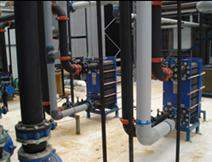 We can design and implement solutions to prevent corrosion with any shape of anode for any system.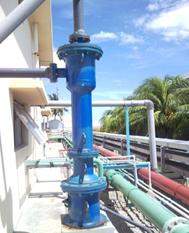 Among the main types of indirect heat exchangers, the plate heat exchanger is the most efficient. "We offer the best product for the optimum performance of your plant"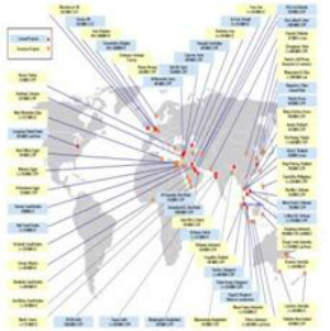 Do you want to stop high-maintenance backwash filters and frequent cleaning of heat exchangers and electrolyzers? "We can help you"
Design, supply, installation, operation and maintenance of electrolysers and electrochlorination plants
Electrolysers and electrochlorination plants can be neglected, but our engineering professionals can help you prolong the designed life of electrolysers, easily identify when a electrolyser is approaching the end of its lifetime and build a maintenance plan for an electrochlorination plant of any design.
Design, supply, installation, operation and maintenance of high energy arc (HEA) igniter system products
The ignition source is the one of most critical pieces of equipment in a power plant. You may have state-of-the-art DCS and other control systems and equipment, but when you do not have a reliable ignition source, the entire plant cannot be started. We design and provide various igniters for all types of burners and depending upon the customer requirements, we can supply a suitable HEA igniter.
Our HEA igniters are very efficient, lightweight with a compact design.
Prior to the invention of HEA igniters, a pilot burner smaller than the main burner was usually ignited by electric spark for a proven ignition energy source, required to light off the main oil burner. HEA igniters are now being applied to all new modern burners. These igniters eliminate the use of pilot gas igniters by directly igniting the oil with a low voltage, high-amperage spark.
Design, supply, installation, operation and maintenance of cathodic protection systems
Cathodic protection is an electrochemical process which halts the corrosion (natural reaction) of metals in a particular environment, by superimposing an electrochemical cell more powerful than the corrosion cell. However, when such a system is not properly designed, installed and periodically inspected, it might catastrophically lead to failure and unavailability of the plant.
Having experienced all such failures, our team of engineering professionals with NACE certification can provide suitable solutions and products related to the entire cathodic protection system as a whole with sacrificial anodes as well as impressed current anodes.
Design, supply and implementation of optimum heat transfer solution for your plants
We can design and supply quality plate heat exchangers. A plate heat exchanger is an indirect heat exchanger, where both mediums are separated by a wall through which heat is transferred. Plate heat exchanger offers the best solution to thermal problems, giving the widest pressure and temperature limits within the constraint of current equipment.
We can design, supply, install, test and commission plate heat exchangers made out of SS and titanium to achieve the best availability of your power plant lub oil system.
Design, supply and implementation of problem free centrifugal filtration system
We can offer complete solutions for your filtration needs with your centrifugal filtration system. Our filtration solutions can be used in a wide variety of applications, helping to separate settle solids from liquid or to remove floating organics with our media filters and filter screens.
Our solutions are designed to separate solids and particles from liquids, with the following advantages:
No moving parts to wear out or replace
Minimal liquid loss
No backwashing or other routine maintenance or downtime requirements
Low and steady pressure loss
Easily automated
The choice of a proper filtration system can increase the efficiency and performance of the heat exchangers and avoid unnecessary maintenance cost in your power plants.
Technical manpower support services for installation, testing, and commissioning of fossil fuel-fired power plants
Starting from 2015, we will be forming an exclusive expert group comprising of very experienced technicians and engineers who have served in various fossil fuel fired power plant projects around the world.
Our team of engineers and technicians, with up to 25 year's experience, have served extensively in different power plant OEM's equipment under different customers.
So far our team has been serving big players in this business, and now we are working on our own to serve customers directly.