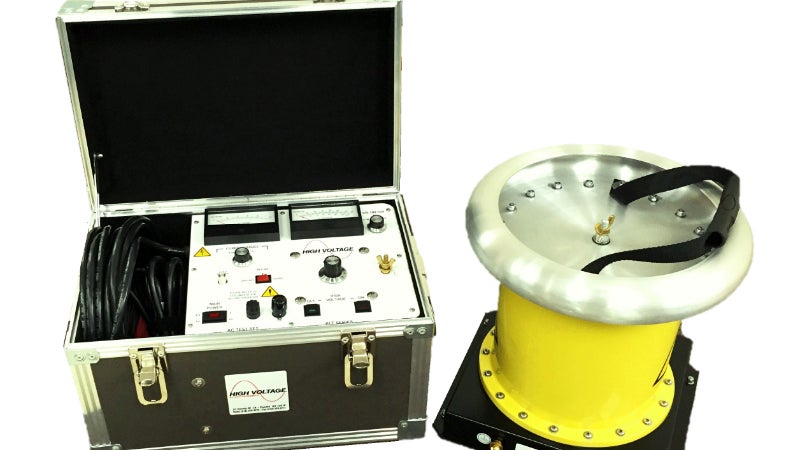 HVI is proud to announce its newest model in its PFT Series of field portable AC Dielectric Testers, the PFT-652CM. This series is used throughout the world for many substation testing applications, like vacuum bottles, switchgear, bus work, reclosures, breakers, personnel protection gear, hot sticks, etc.
The PFT-652CM is rated for 0 – 65kVac @ 2kVA, ideal for testing SG rated up to 40.5kVac.
It is not inductive compensated like other models, so the 2kVA rating is true so can deliver up to 30mAac of current from 0 – 65kVac. This model is the smallest and lightest available worldwide.
The PFT Series of AC Hipots is also used to test motor and generator coils. If higher KVA ratings are needed to test larger machinery with higher capacitances, the HPA Series or the VLF Series are used.
This white paper includes information about High Voltage Inc's (HVI) advanced test equipment for high-voltage...