HSP produces quality tailor-made products and services such as transformer bushings, switchgear bushings, generator bushings, HVDC bushings and SF6-bushings up to the highest service voltage, as well as service and maintenance work for HSP equipment, service and maintenance work for other equipment and training for customers.
Epoxy resin impregnated graded bushings (RIP)
Our capacitance graded epoxy resin impregnated paper bushings up to 1,100kV are decisive interfaces for the security of your supply. It has 100% production controls; an own test laboratory accredited according to EN ISO/IEC 17025 and our quality management system according to DIN EN ISO 9001 guarantee reliability, efficiency and quality of our products.
RIP bushings – partial discharge-free at high voltages
HSP is the leading supplier for HVDC and dry RIP bushings with composite insulators. Among others we have supplied our products to large projects such as Gui Guang (China), Basslink (Australia) and Three Gorges (China).
HV products made by HSP are in use worldwide in industrial and power utility applications as well as in laboratories. They are 'tailor-made' and, where necessary, adapted to suit national standards requirements.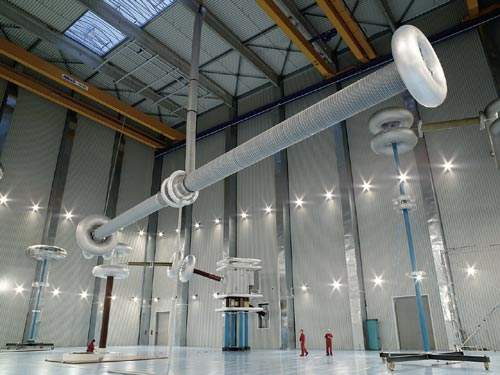 New 1,200kV AC and 1,500kV DC test lab at HSP with 800kV wall bushing.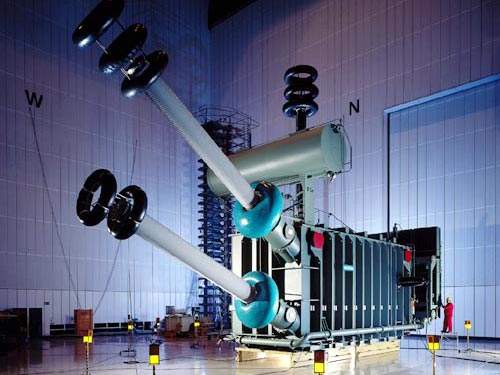 Transformer with 515kV RIP HVDC bushings with composite insulator.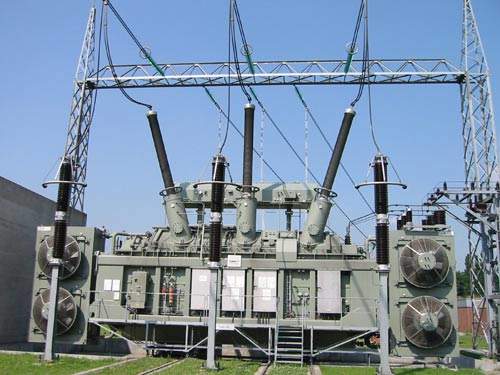 Transformer with 420kV RIP bushings.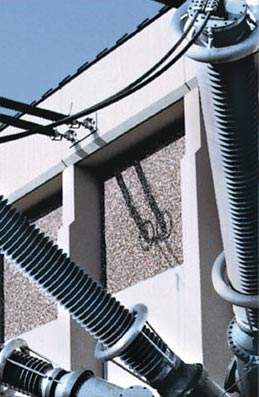 420kV RIP SF6 outdoor bushings with composite housing.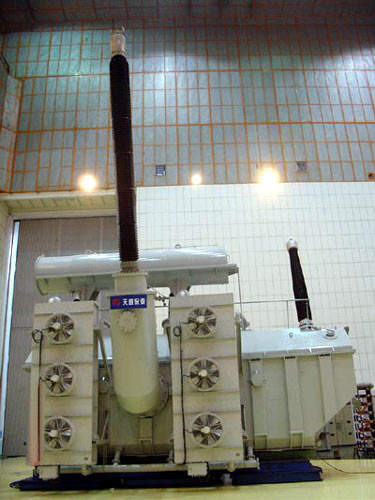 Transformer with 750kV OIP bushings.
The quality of our products serves as their finest reference. The special manufacturing process enables them to remain free of partial discharges at higher voltage levels than that specified in the IEC-standards.
Continuous improvement of economy, safety and reliability: This matters for substation and equipment. Therefore with our specialists we offer a comprehensive range of maintenance and service measures, also for products from other manufacturers.
HSP history
HSP has a long history full of tradition. Over 100 years ago it was founded as a division of Meirowsky & Co, was then taken over by Dielektra AG and later by Felten & Guilleaume Energietechnik AG. Since 1989 HSP has been an independent company.
Reliability: DQS certificate DIN EN ISO 9001
However, our reputation for product quality has never changed, something that has been appreciated all over the world. This has resulted from the application of specialist know-how, of modern production methods adapted to suit specific material requirements, and a staff committed to high quality and the extensive test programmes in our works. HSP offers reliability and security of its products and also guarantees their future. This is evidenced by the DQS certificate DIN EN ISO 9001 and the attestation of the professional competence of our test laboratory according to EN ISO/IEC 17025 of the German Accreditation Office, Technique.