As one of Germany's leading electronics and systems companies, Rheinmetall Defence Electronics (RDE) specialises in the manufacture and supply of electronics equipment and systems for various applications, including power plant process simulation and process computers.
Nuclear and fossil power plant replica simulations
Our experience is based on more than 200 simulator projects, including full scope replica simulations of both nuclear and fossil power plants. For safe and efficient plant operation the display of transparent process information data is required. Our process simulation provides a viable and versatile training aid for this purpose.
Simulation-based power plant design and verification
With our comprehensive toolkit for automated generation of simulation code and its documentation we are able to design and develop engineering simulators on the basis of plant design data and best-estimate calculations. By using the simulation environment as a workbench for design verification and optimisation it is possible to improve the overall plant design in a cost-effective manner.
In an actual project a full-scope nuclear power plant simulator is realised about three years before the real plant is finished.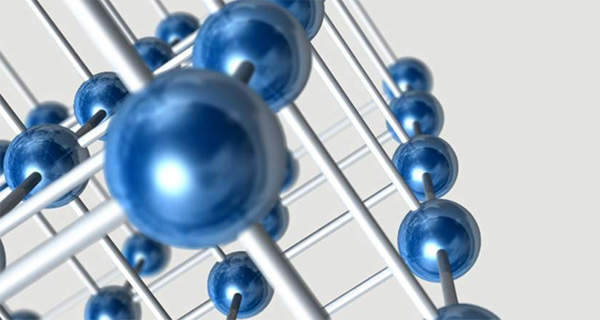 RDE provides power plant simulation and training services.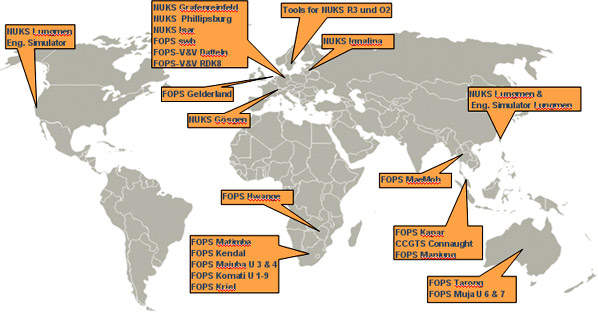 Power plant simulator references worldwide.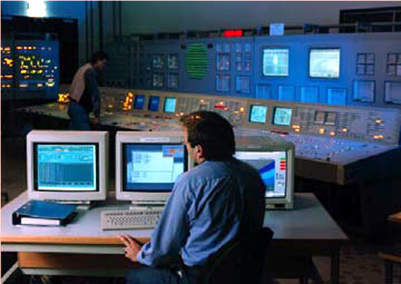 The NUKS nuclear power plant simulator.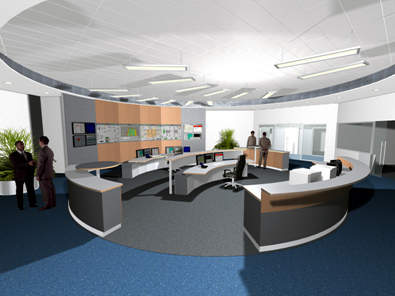 The FOPS fossil-fuel power plant simulator.
Power plant simulation technology
Based on the major development of the full-scope simulator for NPP Goesgen, which was the world's first power plant simulator fully developed and implemented on a Windows NT platform, we have developed a complete toolset for software development and simulator operation that is fully based on the latest Windows and Intel technology available today.
The hardware architecture consists of a distributed computer system, where discrete tasks are assigned to a particular hardware. The main hardware components are the network server, the simulation computer, the plant process computer and the instructor station's computer.
The computer network is interfaced by fast Ethernet LAN. The replicated control rooms implemented by RDE have a range from conventional control panels to soft panels, consisting of CRT displays that have replica, photo-realistic images of the control panels and are operated with a mouse.
Power plant engineering and modification simulation software
Our field-proven simulator engineering and modification systems (SEMS XP) software tool supports all activities during the development, testing and maintenance phases of a simulator. The SEMS XP's user interface consists of a suite of functionalities needed for software development, maintenance and testing, and features to plan, control, observe and analyse simulator exercises.
The embedded configuration management system (CMS) records, correlates and maintains all documents and hardware / software resources in a relational database with a full set of database tools. One central element of SEMS XP is the CAD tool GLCAD, which provides a graphical user interface for developing simulation models for a power plant by using well-developed and tested library functions. This system is closely coupled to the CMS for automated data exchange.
Power plant simulation services
With more than 15 years of experience satisfying our customers' requirements, our specialists have acquired extensive domain knowledge in the field of fossil and nuclear power plant processes.
Custom power plant simulation services
We take pride in developing creative and innovative solutions which are independent of any specific original equipment manufacturers. Our development process stresses a consultative approach with our customers to ensure their requirements are completely satisfied in a cost-effective and timely fashion. We can offer end-to-end support in a range of activities, from initial concept planning and requirements analysis through to implementation and field-service support.
RDE's simulations software range
In the simulation field RDE has a broad spectrum of products, including power plant process simulation, flight simulation, traffic and driving simulation, tank gunnery and combat simulation, battlefield and direct-fire weapon effects simulation, nautical and tactical simulation, computer-based training (CBT) systems, courseware, and integrated training-management software.