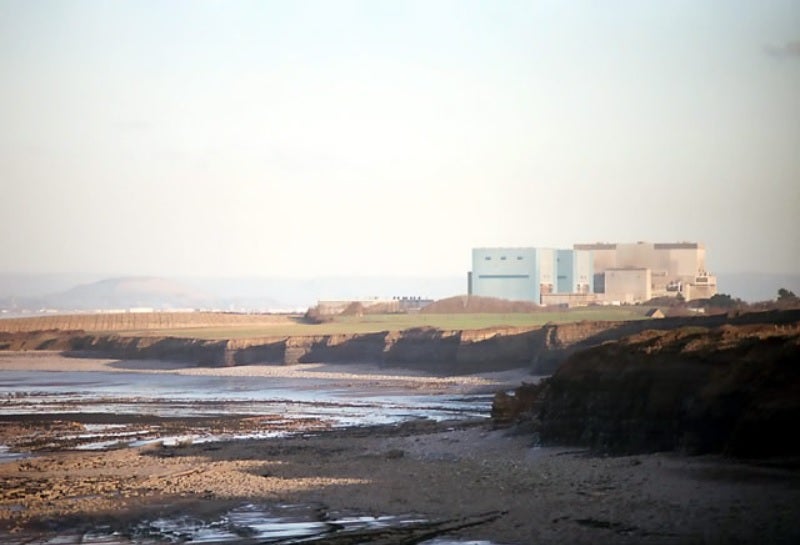 Japan's Mitsubishi Heavy Industries and Weir Engineering Services (WES) partnership secured a contract to support the UK's new nuclear power plant Hinkley Point C.
Awarded by EDF Energy subsidiary Nuclear New Build (NNB), the contract will see the partnership design, manufacture and test 34 pumps for Hinkley Point C.
NNB was created by EDF Energy for the construction and operation of two new UK nuclear power stations.
As part of the contract, MHI and Weir alliance will be responsible for supplying five models of pumps to Hinkley Point C power plant.
The European Bank for Reconstruction and Development (EBRD) agreed to finance the construction of a 50MW solarpower plant in Kazakhstan.
Under the proposed financing package, EBRD will provide a loan of up to $40.4m and a loan of $10m will be offered by the Green Climate Fund (GCF).
Located in Chulakkurgan, south Kazakhstan, the solar plant will have the capacity to generate more than 102GWh of electricity a year and will help reduce CO2 emission by 86,000t per annum.
For this project, EBRD has teamed up with China's leading solar modules producer and project developer Risen Energy.
Renewable energy is on the increase in the European Union (EU), but lignite coal is proving more difficult to phase out than hard coal, according to The European Power Sector in 2018 report.
The report by climate think tanks Sandbag and Agora Energiewende finds that the EU's total coal power generation fell by 6% in 2018 and is 30% below 2012 levels. Most of the reduction was due to a large decrease in hard coal production, whereas 'dirtier' lignite production fell only 3% in 2018 and 13% since 2012.
Half of the lignite produced in the EU was in Germany, which recently declared it will phase out all coal production by 2038. However, the report notes that Germany will phase out lignite at a slower pace than hard coal, and other countries with high lignite generation like Poland and the Czech Republic "are not only slow to discuss their lignite transition, but they also have very unambitious plans for future wind and solar expansion."
EDF Renewables North America signed an agreement with the New York State Energy Research and Development Authority (NYSERDA) for its Morris Ridge Solar Project in the US.
The contract was awarded by NYSERDA as part of the 2018 Renewable Energy Standard Solicitation.
Covering 1,000 acres in Mount Morris town in Livingston County, the 212MW (MWDC) / 170 MWAC Morris Ridge Solar Project expects to deliver clean electricity by the end of 2022.
It includes a 20MW energy storage component, which is also scheduled to reach commercial operations before the end of 2022.
Toshiba America Energy Systems (TAES) secured a contract from Middle River Power to perform work at the High Desert Power Project (HDPP) in Southern California, US.
The HDPP uses combined-cycle gas turbines (CCGT), consisting of three gas types and one steam type.
Under the long-term service agreement, TAES will be responsible for offering turnkey support of planned maintenance outages and engineering support at the High Desert Power Project.
Additionally, the company will provide services related to plant optimisation, parts and scheduled and emergent technical support for High Desert Power Project's 323MW Toshiba Steam Turbine and Generator.
UAE-based Yellow Door Energy raised Series A financing of $65m to boost its investments in solarpower and energy efficiency solutions in the Middle East and Africa.
Yellow Door Energy is securing finance from International Finance Corporation, a World Bank member, Mitsui & Co, Equinor Energy Ventures, Arab Petroleum Investments Corporation and Adenium Energy Capital.
The company helps commercial and industrial businesses reduce energy costs by providing them with solar leases and energy savings contracts.
Furthermore, they will be able to improve power reliability and reduce carbon emissions.
Sonnedix has acquired two photovoltaic (PV) portfolios with a total capacity of 32MWp in Chile from Canadian Solar and Imelsa.
Ranging in size from 3MW to 9MW, the projects are being developed under the country's PMGD Programme for distributed generation.
The first PV portfolio acquired from Canadian Solar comprises two PMGD projects with a total capacity of 18MWp in Maule and O'Higgins regions.
Grenergy received the notice to proceed (NTP) for construction from Sonnedix.
A Rolls-Royce-led consortium reportedly requested around £200m from the UK Government to help develop small nuclear reactors.
Firms that are part of this consortium include Laing O'Rourke and Arup, reported Financial Times.
The UK government is evaluating its plans to develop new nuclear power plants given that Hitachi and Toshiba have withdrawn from major projects.
A government-appointed commission in Germany has unveiled plans to phase out the country's coal-fired plants by 2038.
According to the Financial Times, power plants that run on coal and lignite currently generate 42GW, around 40% of Germany's electricity. The plan proposes that coal will be phased out gradually, power production from the coal-fired plant will be reduced to 30GW by 2022, 17GW by 2030 and 0 by 2038.
The shortfall in energy will be made up by renewables. According to Clean Energy Wire, renewables accounted for 35.2% of Germany's energy production in 2018 and should account for 65% by the end of the 2020s. Nuclear power will not play a part, as the German government announced in 2011 it would exit nuclear energy by 2022.
Russia gave its approval to begin the RUR1.9tn ($29bn) modernisation plan for its domestic power facilities.
Power is considered to be a highly competitive sector in the country with presence of state players, private investors and overseas companies such as Italy's Enel and Finland's Fortum, reported Reuters.
Under the 2022-2031 modernisation plan, the country plans to upgrade 41GW, which is a sixth of its existing generation capacity.
Investors will have to bid to participate in the upgrade programmes. Once selected, they will be granted 16-year agreements with customers who commit to paying higher prices to access power generation capacity.