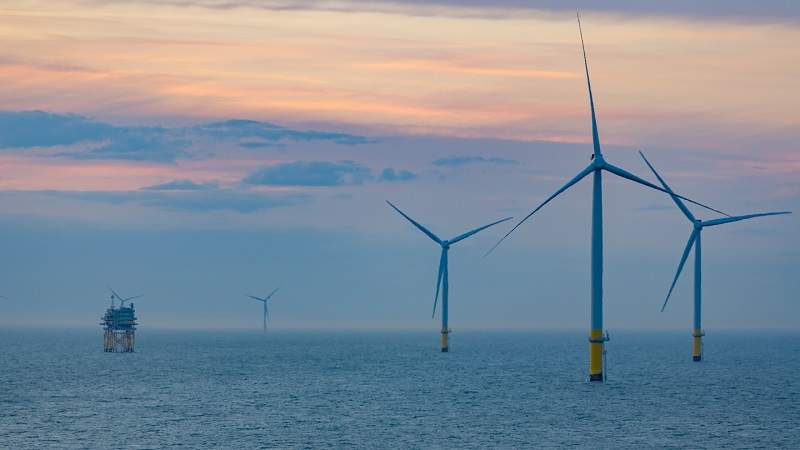 Danish renewable energy company Ørsted agreed to sell its Danish utility business to Seas-Nve for $3.2bn (kr21.3bn). Seas-Nve will purchase the business on an all-cash basis and purchase approval is expected to take place during the first half of 2020.
The deal will see Ørsted's residential customer business, grid company Radius and outdoor lighting businesses, along with 750 employees, transfer to Seas-Nve.
These businesses supply two million customers and accounted for 8% of Ørsted's operating profit in its 2019 H1 financial results. Seas-Nve will also reduce its shares in Ørsted from 10% to 5% in the next 12 months.
---
L&T Power Business wins contract for thermal power project in India
Larsen & Toubro (L&T) and Mitsubishi Hitachi Power Systems' (MHPS) joint venture (JV) L&T-MHPS Boilers (LMB) secured a contract for THDC India's two 660MW Khurja Super Thermal Power Project in Uttar Pradesh.
THDC is a JV between the Indian and Uttar Pradesh governments.
According to the contract, LMB will be responsible for the design, supply, engineering and commissioning of the steam generator, as well as related packages for the thermal power plant.
---
US-based renewable energy projects developer Intersect Power unveiled plans to develop a large portfolio of solar power plants with a combined capacity of more than 1.7GW.
The portfolio will include five shovel-ready solar projects, which will be located in California and Texas in the US.
Intersect Power co-founder and CEO Sheldon Kimber said: "Over the past two years our team of roughly 20 people, with relatively little risk capital, has gone from a flat start to over 1.7GW of fully developed, contracted, shovel-ready projects.
---
Russian nuclear company Rosatom announced the arrival of the world's first floating nuclear power plant, Akademik Lomonosov, at the port of its permanent location in Russia's Far East.
The 144m-long and 30m-wide vessel has a displacement of 21,000t and docked ahead of commission at the port in Pevek, Chukotka. It is expected to be commissioned next year.
Once commissioned, Akademik Lomonosov is claimed to become the first floating nuclear unit equipped with small modular reactors (SMRs) technology.
---
Denmark-based Copenhagen Infrastructure Partners (CIP) acquired the 374MW onshore wind portfolio Monegros in Aragon, Spain, for an undisclosed sum.
The company executed the deal through its fund Copenhagen Infrastructure III (CI-III). CIP has also started construction works of the first projects, with a total capacity of 113MW.
CIP senior partner Christian Skakkebæk said: "We are very pleased to announce our acquisition of the Monegros portfolio, as our first investment in Spain.
---
State owned Indian power company NTPC commissioned the country's first ultra-super-critical unit at Khargone in the state of Madhya Pradesh.
With a capacity of 660MW, the new power unit will have an efficiency of 41.5%, which is 3.3% more than the traditional super-critical units.
With steam parameters of 600°C and 270kg/cm² pressure, the new unit has been designed to consume less coal and produce the equivalent of power in comparison to super-critical plants.
---
Global social media group Facebook agreed a renewable power purchase agreement (PPA) to buy the power generated by a 200MW section called Aviator Wind East, part of the 525MW Aviator wind project in Coke County, Texas.
Facebook signed the agreement with investment group Ares Management Corporation, which funded the wind farm through its Infrastructure and Power division, and renewable energy company Apex Clean Energy, which developed the wind farm.
Aviator Wind East will come online in 2020, and the PPA supports Facebook's target of reducing its greenhouse gas emissions by 75% and being powered by 100% renewable energy by 2020.
---
The Government of Queensland agreed to provide up to $89.9m (A$132m) in funding for the Genex Power project at Kidston, to encourage renewable energy in north and north-west Queensland.
State-owned transmission network service provider Powerlink will construct the Kidston Pumped Storage Hydro project (K2-Hydro) transmission line from Kidston site to Mount Fox near Ingham, establishing a connection between the hinterland and the National Electricity Market. Powerlink will also own and operate the transmission line.
Genex CEO James Harding said: "Genex is delighted with the Queensland government's announcement of a significant funding package to enable the construction of the Kidston Pumped Storage Hydro Project Transmission Line.
---
Canadian company Northland Power signed an agreement to acquire a 99.2% stake in Empresa de Energía de Boyacá (EBSA) from Fondo de Capital Privado de Infraestructura Brookfield Colombia and BCIF Holdings Colombia II for C$1.05bn ($796m).
The acquisition of the Colombian-regulated utility EBSA will also include the existing debt.
Northland initially intends to finance the deal with a fully committed 12-month C$1.1bn ($834m) bridge facility.
---
Swiss technology company ABB signed a five-year framework contract with transmission system operator Austrian Power Grid (APG) for the supply of gas-insulated switchgear (GIS).
The contract is worth more than $100m over the next five years and it will be the largest electricity grid expansion to date in Austria.
ABB's GIS will be used in the construction of a transmission grid, which will be designed to gradually incorporate renewable energy into the power grid.