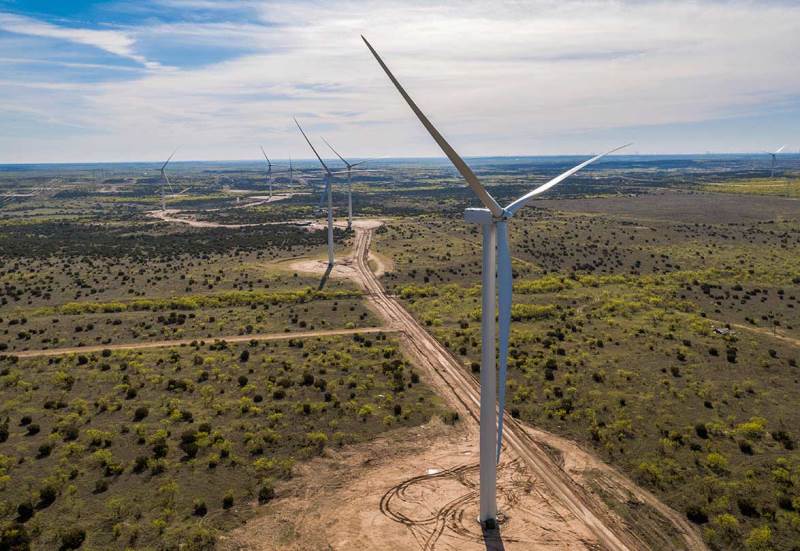 Global social media group Facebook has agreed a renewable power purchase agreement (PPA) to buy the power generated by a 200MW section called Aviator Wind East, part of the 525MW Aviator wind project in Coke County, Texas.
Facebook signed the agreement with investment group Ares Management Corporation, which funded the windfarm through its Infrastructure and Power division, and renewable energy company Apex Clean Energy, which developed the windfarm.
Aviator Wind East will come online in 2020, and the PPA supports Facebook's target of reducing its greenhouse gas emissions by 75% and being powered by 100% renewable energy by 2020.
Apex Clean Energy CEO Mark Goodwin said: "The ambitious sustainability goals of corporate leaders like Facebook will play a key role in accelerating the transition to renewable energy, faster than ever anticipated, in the years to come.
"With this power purchase agreement, Facebook continues to make strides toward achieving its renewable energy goals, driving meaningful progress within the industry, and paving a path for other corporations to do the same."
Facebook renewable energy manager Urvi Parek added: "As part of our goal to support 100% of our operations with renewable energy, we want to help drive the energy transition and increase access to wind and solar power around the world.
"This project will be an important part of successfully reaching our targets, and we are thrilled to have the support of Ares Infrastructure and Power and Apex Clean Energy to bring this new wind energy online."
Ares Management's share price fell on the New York Stock Exchange from $29.10 to $28.37 a share, giving it a market capitalisation value of just under $6.4bn. However, the company's share price has steadily risen throughout 2019, starting the year at $17.50 a share.
Ares Management share price in 2019