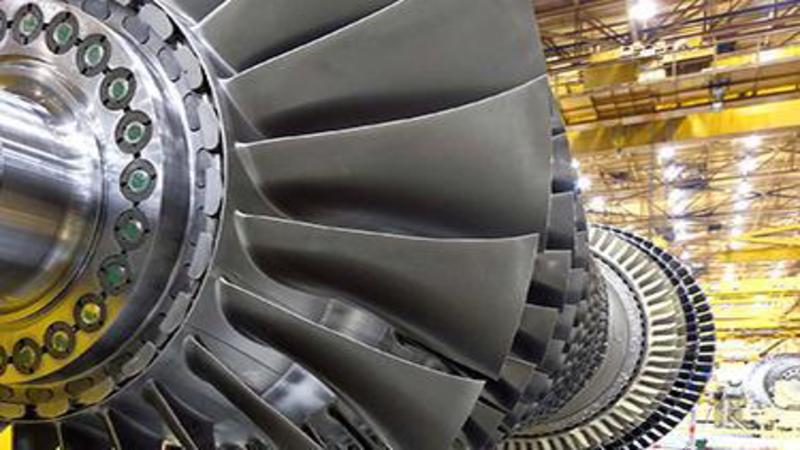 GE signed an agreement to provide an advanced 9E gas turbine to the Iraq Ministry of Electricity's (MoE) Al Qudus Power Plant.
In addition, the company agreed to provide services for up to seven GE 9E gas turbines at the facility throughout the year, including maintenance, the supply of parts and rehabilitation.
MoE media department director Mussab al-Mudarris said: "We made a promise to the people of Iraq to bring efficient power online as soon as possible. One of the fastest ways to deliver on this promise is to enhance the productivity of existing power generation facilities."
---
More than 300 companies, including Walmart, General Motors, Google and Facebook, formed a US-based group of renewable energy buyers called the Renewable Energy Buyers Alliance (REBA).
REBA aims to bring more than 60GW of renewables online in the US by 2025.
Google Energy Market Strategy head and REBA's first board chair Michael Terrell said: "Every enterprise, whether it is a bakery, a big-box retailer or a data centre, should have an easy and direct path to buy clean energy. Ultimately, sourcing clean energy should be as simple as clicking a button."
---
Government-owned electricity generator Ontario Power Generation (OPG) agreed to acquire US-based hydropower company Cube Hydro for an enterprise value of $1.2bn.
The transaction will be carried out through OPG's US hydroelectric platform. It is being acquired from I Squared Capital, an infrastructure-focused private equity firm.
Established in 2014, Cube Hydro operates small and medium-sized hydropower facilities in north-east and south-east US. It was formed when Enduring Hydro partnered with I Squared Capital to develop and buy hydropower plants.
---
Danish wind energy company Ørsted commenced operations on the Hornsea One offshore wind farm off the coast of Lincolnshire, UK.
The wind farm will have a capacity of over 1GW when complete, which is almost double the size of the current world's largest offshore wind farm Walney Extension located near the coast of Cumbria.
The windfarm is formed of 174 7MW turbines provided by Siemens Gamesa Renewable Energy (SGRE), 50 of which are currently operational. The wind farm will become fully operational in early 2020. When finished, it will be able to power over one million homes in the UK.
---
The UK Environmental Audit Committee (UKEAC) described the UK Export Finance's (UKEF) funding of fossil fuel projects in developing countries as the 'elephant in the room' that undermines the UK's climate targets.
Describing UKEF's support for fossil fuels across the world as 'unacceptably high', UKEAC found that of the £2.6bn UKEF spent on global energy exports between 2013 and 2018, £2.5bn was spent on fossil fuel projects.
For example, a Turkish company ENKA UK received £578m in two payments to build two power projects in Iraq. ENKA filed as a UK company without an office or staff in the UK, and the projects in Iraq are predicted to produce approximately 6.9 billion tonnes of CO₂ equivalent a year.
---
SSE Renewables officially opened the £2.5bn Beatrice offshore wind farm located in the North Sea, 13km off the coast of Caithness in Scotland.
Beatrice is Scotland's largest offshore wind farm and features 84 turbines. It can generate 588MW clean electricity, which is enough to power approximately 450,000 homes in the region.
It was developed by SSE (40%) in partnership with Copenhagen Infrastructure Partners (35%) and Red Rock Power (25%).
---
Global solar power producer Sonnedix started the construction of a 171MW solar photovoltaic (PV) plant in the Atacama Desert in Chile.
As part of the initiative, a groundbreaking ceremony was organised at the site and was attended by the company, as well as regional government officials.
Sonnedix chairman Carlos Guinand said: "Sonnedix Atacama Solar will help support Chile's commitment to use 100% renewable energy by 2040."
---
US-based renewable energy projects developer Intersect Power unveiled plans to develop a large portfolio of solar power plants with a combined capacity of more than 1.7GW.
The portfolio will include five shovel-ready solar projects, which will be located in California and Texas in the US.
Intersect Power co-founder and CEO Sheldon Kimber said: "Over the past two years our team of roughly 20 people, with relatively little risk capital, has gone from a flat start to over 1.7GW of fully developed, contracted, shovel-ready projects.
---
ERG Power Generation signed two power purchase agreements (PPAs) for the supply of 1.5TWh of clean energy to ACEA Energia between 2020-2022.
Acea Energia will purchase the entire energy generated by the 13.2MW Avigliano windfarm that was recently repowered.
ERG CEO Luca Bettonte said: "By way of this agreement, in addition to stabilising the sale price for a part of its renewable energy generation portfolio, ERG is defining the procedures for the sale of electricity produced by its first wind farm to have undergone a process of re-blading.
---
Canadian Solar divested its 49% stake in three solar projects in Mexico to Korea Electric Power Corporation (KEPCO) and Sprott Korea. The projects have a combined capacity of 370MW.
KEPCO and Sprott acquired the stakes in Horus (119MW), Tastiota (125MW) and El Mayo (126MW) solar projects, which are located in the two Mexican states of Aguascalientes and Sonora.
Canadian Solar chairman and CEO Dr Shawn Qu said: "The investment by KEPCO and Sprott in our portfolio further illustrates the success of Canadian Solar in the Mexican solar energy market."