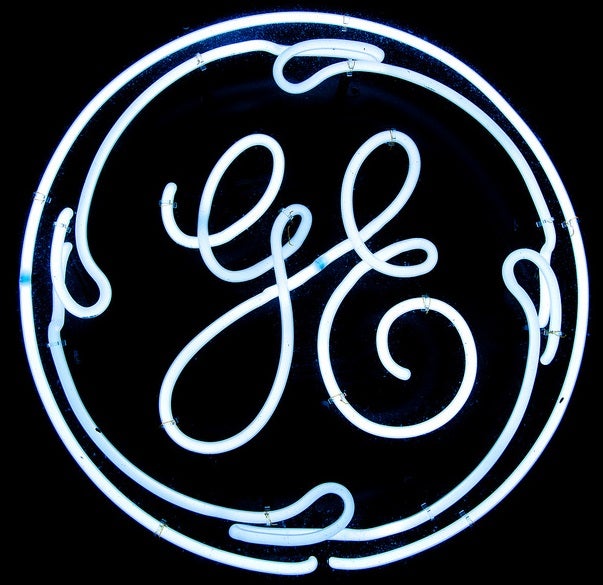 GE Renewable Energy announced that it made a financial loss of $162m for the first quarter (Q1) of 2019. The company's revenue also fell by $42m to just over $1.6bn compared to the same period of 2018, a decrease of 3%.
Despite the financial and revenue loss, GE Renewable Energy increased its orders by $25m compared to the same period in 2018, a 1% increase. Its order backlog has also increased from $16bn in Q1 2018 to $18.5bn in 2019.
The renewable energy unit received 970 orders for wind turbine units in Q1, compared to 936 orders in Q1 of 2018. Its sales increased by one, from 352 to 353 units.
---
Onshore Wind organisations launched SafetyOn, a health and safety group that will be dedicated to transparency and good practise in the industry.
SafetyOn is a non-profit, member-led collaboration of industry leaders, health and safety experts and regulators in the wind industry. It will collect data on health and safety across the sector and work towards mitigating emerging risks through co-operation and shared information.
The group will be led by professional membership body the Energy Institute (EI), who is the project manager and secretariat of the group. The 19 founding members of SafetyOn include companies such as EDF Renewables, Siemens Gamea Renewable Energy and SSE Renewables.
---
US-based non-profit public agency MCE achieved commercial operations on a 130MWdc Antelope Expansion 2 solar project in Lancaster, California.
Antelope Expansion 2 will be the second solar facility that has come online as a result of the partnership between sPower and MCE. It was completed by sPower in December 2018.
The energy generated by the solar facility will be sufficient to power more than 26,000 homes in the region while eliminating over 217,000 metric tonnes of carbon dioxide on an annual basis.
---
The Asian Development Bank (ADB) agreed to finance Indonesia's largest combined-cycle gas turbine (CCGT) power plant, Jawa-1.
Located in Cilamaya, Karawang, West Java, the project uses liquefied natural gas (LNG) and comprises a 1,760MW CCGT power plant and ancillary infrastructure.
The CCGT power plant will supply energy to Perusahaan Listrik Negara (PLN), Indonesia's national power utility, and is expected to help Indonesia avoid 1.77 million tonnes in carbon emissions.
---
Germany-based renewable energy asset management firm Luxcara acquired Önusberget wind farm in Sweden for an undisclosed sum.
With an expected total capacity of 750MW, the Önusberget wind farm will be one of the largest single onshore wind projects in Europe.
Part of the Markbygden 1101 cluster in Northern Sweden, Luxcara acquired the Önusberget wind farm from German-Swedish developer Svevind.
---
Eavor Technologies received funding from the Canadian Government in support of the closed-loop geothermal system development.
The government agreed to provide funding of C$6.7m ($4.9m) to the company.
Eavor Technologies' geothermal system will have the ability to generate renewable energy using the Earth's natural heat.
---
Chinese company Shanghai Electric Group signed a memorandum of understanding (MoU) with Saudi Arabia's ACWA Power to co-develop global solar projects.
The strategic partnership agreement represents the group's expansion into Belt and Road initiative countries, including Vietnam, India, Saudi Arabia, Iraq, Pakistan Thar, Dubai and Malaysia.
It covers a wide range of energy projects such as gas turbines construction, thermal, photovoltaic, solar thermal, wind and combined cycle power generation.
---
The European Bank for Reconstruction and Development (EBRD) and Green Climate Fund (GCF) agreed to finance a new solarpower plant in Kazakhstan.
As part of this commitment, EBRD will provide a loan of $11.7m, while GCF will arrange a loan of $5m for the new 30MWp solarpower plant.
Located in Zhangiz region, the facility will have the capacity to generate more than 38,900MWp per annum and will help cut carbon emissions by 31,650t a year.
---
Statistics from the UK Department for Business, Energy and Industrial Strategy (BEIS) indicate that the UK's energy supply increasingly comes from renewable sources at the expense of fossil fuels.
The figures show that in the fourth quarter (Q4) of 2018 renewables formed 37.1% of the country's energy supply, a 7% increase on Q4 in 2017. This makes renewables the UK's second biggest source of energy, behind gas at 37.9%, having fallen from 40% in Q4 of 2017.
Nuclear power fell from 18.1% at the end of 2017 to 16.5% in 2018. Low-carbon sources in Total reached 53.6% in the quarter, just above the 2018 average of 52.8%.
---
A survey by research group Inmarsat Research Programme found that 74% of respondents believe that their company's cybersecurity should be stronger, compared with just 4% who think their companies are doing enough.
The report 'Industrial internet of things (IIoT) on land and sea: Energy' asked 750 respondents split equally across six areas of the energy industry a series of questions on IIoT and how it applies to each industry.
It found that 48% of respondents cited the risk of external cyber-attacks, like the hacking of the Ukrainian power grid in December 2015, as a security challenge. Because of this, 75% of energy respondents are now working on their IIoT security and 43% have already upgraded security technologies.