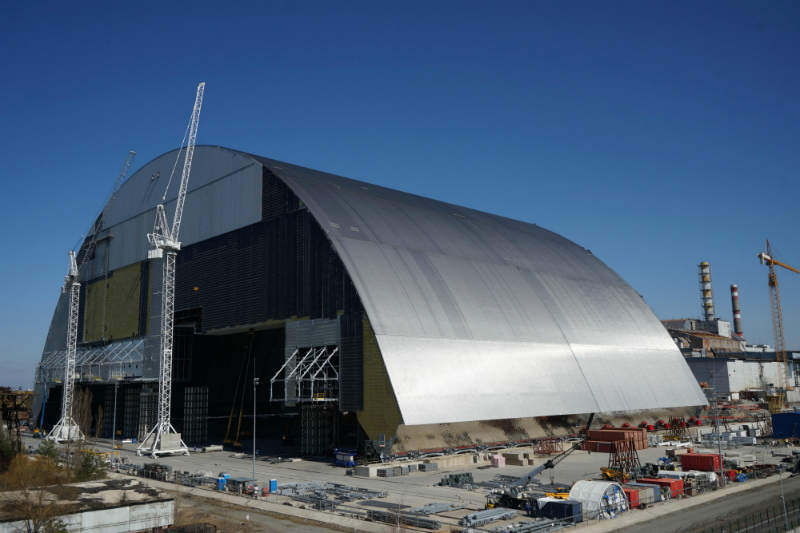 Paks II involves the expansion of the Hungarian Paks Nuclear Power Plant. The development comprises construction of units five and six, which began in February 2018 after the extension received approval from the European Commission (EC) in March 2017.
Rosatom's Nizhny Novgorod Engineering Company – Atomenergoproekt (NIAEP-ASE) was awarded the contract for the new units.
Russia is supporting the extension project with a €10bn loan to supply two VVER-1200 reactors. Commissioning of the units is expected in 2025 and 2026.
The EC concludes that the project meets EU rules, although concerns regarding state aid have been raised. On 22 February 2018, Austria presented a legal complaint against the EC's approval of the Paks expansion.
Austrian Sustainability Minister Elisabeth Köstinger indicated that the EC is classifying nuclear power subsidies as undamaging to energy policies by permitting the construction of the units. Köstinger said: "Nuclear energy must have no place in Europe. We will not budge 1cm from this position."
On 5 March 2018, Luxembourg announced that it is supporting Austria in its legal challenge against Paks II. Luxembourg Environment Minister Carole Dieschbourg claimed investing public money in nuclear energy deals would not help Europe achieve climate protection goals.
However, the EU executive has ruled that Hungary's state aid is lawful, following Budapest's commitment to limiting distortions in competition.
The Belene Nuclear Power Plant, Bulgaria
Bulgaria's Belene Nuclear Power Plant has a troubled development history, stretching back more than 30 years. Foundations for the 2,000MW facility were originally laid as far back as 1987, but construction was halted three years later following an inquiry into environmental risks.
The frame, concrete walls and reactor pressure vessels were maintained and the Bulgarian Government planned to restart the project in 2002.
NEK EAD and RWE Power signed a joint agreement to continue constructing the plant in 2008. However, RWE pulled out of the project in 2009 and construction was frozen in 2010 as a result of uncertain investment returns.
In 2013, Bulgaria cancelled the project for the second time after failing to find foreign investors and concerns over the country's energy dependence on Russia.
"What has provoked the biggest objection is the "unacceptable" seismic risk, with a major nuclear incident highly likely in the event of an earthquake."
In early June 2018, the Bulgarian Government approved proposals to restart the power project.
Disputes surround Belene's costs of around €10bn and expensive electrical power of €80-€90 per 1MWh. However, what has provoked the biggest objection is the "unacceptable" seismic risk, with a major nuclear incident highly likely in the event of an earthquake.
There have also been questions surrounding whether the plant is necessary, as the country's ageing Kozloduy nuclear power facility's service-life has now been extended to 2049.
Despite these concerns, the China National Nuclear Corporation (CNNC) has expressed interest in investing in the power plant project using Chinese technology.
Bulgarian Energy and Mining Forum chairman Ivan Hinovski has reported that China is planning an expansion to sell electricity to EU countries using its own cheaper reactors.
Tihange Nuclear Power Plant, Belgium
Belgium's Tihange Nuclear Power Plant contains three second-generation pressurised water reactors, which have a combined capacity of 3,008MW.
The plant is located in Huy in the Walloon region and began operation in 1975. It provides around 15% of Belgium's total energy.
Tihange is majority-owned by Electrabel, while EDF Luminus is also a contractor for the plant.
The nuclear power station has been widely criticised over safety. In June 2017, experts found that the ageing Tihange plant had 3,219 points of damage. Following the findings, 50,000 people from Belgium, Germany, and the Netherlands formed a cross-border 90km-long human chain to protest against the plant. However, Belgian Interior Minister Jan Jambon claimed that the Tihange plant is safe and will continue to operate.
In March 2018, CNN reported that Belgian pharmacies have been stocked with iodine pills as part of a government plan to help protect against a nuclear accident, while citizens within a 12-mile radius of the plant will be automatically issued with the tablets.
In April 2018, activist groups pressed charges against the Belgian state and the Tihange nuclear plant, following increased fears of a serious nuclear accident.
Belgium's nuclear safety agency and Electrabel have claimed that the damage has no negative effect on the safety of the reactors, although the German Government has urged Belgium to shut down its ageing nuclear plants as part of a broader push towards phasing out controversial nuclear power in Europe.
In July 2018, Engie-Electrabe reported that there had been 'abnormal' findings in a planned check of the plant, which started on 30 March. Company specialists determined that the defects found in the reinforced concrete of the reactor's armoured bunker have been present since it was built and are potentially weakening the unit's strength. Belgium's nuclear safety agency, AFCN, has indicated that the reactor will not be restarted until it is safe to do so.
Hinkley Point C (HPC) is a 3.2GW nuclear power plant project in Somerset, UK, which received a development consent order from the government in March 2013. It is the first nuclear power plant being built in the UK since 1995.
The nuclear plant is expected to offset nine million tonnes of CO2 emissions annually and produce around 26TWh of electricity per year during its 60-year lifespan. The overall cost of the Hinkley Point C plant is reported to be more than £19.6bn after many delays.
The plant comprises two fuel-efficient European pressurised reactors (EPR), which will generate enough power for six million homes.
China General Nuclear Power Group (CGN) and Électricité de France (EDF) are funding the project.
Construction was delayed due to a postponed final decision in July 2016, as it was reported that the UK Government had doubts about Chinese involvement and the reliability of the plant's future financing.
At the time, the UK Prime Minister's joint chief of staff Nick Timothy claimed that security experts were concerned that the Chinese could create weaknesses in UK computer systems and allow the energy production to be shutdown remotely.
"The overall cost of the Hinkley Point C plant is reported to be more than £19.6bn after many delays."
In 2018, EDF Energy management failings were revealed, which the Office for Nuclear Regulation warns could impact the overall safety of the plant.
The project's expense, financing, cost to consumers and technology have also raised major uncertainties. The new EPR's being used in the nuclear plant are yet to be proved reliable, while critics have indicated that Hinkley C will cost UK consumers up to £50bn over its lifespan. This is a substantial increase from the £6bn figure initially announced.
It has been estimated that the finished plant will generate £200m per year for the regional economy and will create 25,000 jobs.
On 2 July 2018, it was announced that the European pressurised reactor (EPR) technology to be used in the Hinkley Point C plant has been connected to the grid and is now generating power in China. The Chinese reactor is in use at the Taishan nuclear power plant. CGN chief executive Zheng Dongshan has said that the safe connection has increased confidence in the Hinkley Point C project.
The new UK plant is expected to become operational in 2025.
Olkiluoto-3, Finland
Olkiluoto-3 is a 1,600MWe nuclear power plant being built on Olkiluoto Island, which is on the shore of the Gulf of Bothnia, Finland. Main contractors originally included joint venture Areva-Siemens and Teollisuuden Voima Oyj (TVO).
The plant has an estimated service-life of 60 years and will supply around 10% of Finland's electricity.
Construction of the €8.5bn plant began in 2005, while it was expected to be operational by 2009. However, delays were caused by Siemens pulling out the joint venture deal with Areva. Legal disputes related to Siemens' alleged breach of contract and financial responsibilities.
The project has also been hit with several further delays spanning over a decade, as well as rising costs from €3.2bn to €8.5bn and several court cases. The project is now expected to be finished in September 2019, which is around ten years behind schedule.
Olkiluoto-3 has highlighted the difficult and costly nature of building nuclear power plants in terms of construction hurdles and sourcing of components. It has also suffered delays following renewed safety concerns after the Japanese Fukushima nuclear disaster in 2011, which led to the design of crucial yet expensive concrete domes over the Olkiluoto-3 reactors.
The plant's success and EPR technology are critical to the future of the industry. Fortum chief executive Pekka Lundmark has noted: "If the nuclear industry wants to have a future, it cannot afford more projects like this."
In May 2018, it was announced that the plant was approaching the key final testing phase.
Fessenheim Nuclear Power Plant, France
Fessenheim became operational on 1 January 1978 and is the oldest French nuclear power plant. It is situated in the Fessenheim commune, Haut-Rhin department, Alsace, France.
The plant has two pressurised water reactors, each producing 920MWe.
Fessenheim has been the subject of criticism for many years, with French, German and Swiss environmentalists campaigning against the plant since it became operational. The German Government has also demanded for it to be decommissioned after several safety-related shutdowns.
In 2016, it was reported that a serious incident was played down by authorities in April 2014 after it was claimed that reactors had to be taken offline due to a water leakage.
Researchers later discovered that control rods had become jammed during the shutdown and an unprecedented procedure of adding boron to the pressure vessel had taken place.
The plant is positioned on a seismic fault line next to a canal, which channels the Rhine River, and French regulators noted that its concrete base is the thinnest of all European nuclear plants. Serious safety concerns were raised after it was found that the risks involved had been underestimated and the plant had significant system design flaws, increasing seismic danger.
In April 2017, the closure of Fessenheim was announced by French Environment Minister Sebastien Lecornu. The plant will be replaced by a new-generation nuclear reactor, which is due to come on-line in 2019, following a series of several delays.
The closure of Fessenheim will result in around 2,200 job losses. However, it has been suggested that some of those impacted will be able to find work at German businesses, which have been struggling to find skilled workers.
In July 2018, France's Directorate General for Energy and Climate published a tender document presenting details of a 300MW solar plant, which will be built at the Fessenheim nuclear facility from late-2018 to late-2019. Installations will include 500kW-30MW ground-mounted photovoltaic (PV) plants and 500kW-8MW or 100kW-500kW rooftop facilities for greenhouses, carports or agricultural buildings.
Chernobyl Nuclear Power Plant, Ukraine
The Chernobyl Nuclear Power Plant in Ukraine consisted of four RBMK-1000 reactors built between 1970 and 1983.
Each of the four reactors had two 500MWe turbines and used uranium dioxide fuel.
On 25-26 April 1986, reactor crews prepared for a test to determine the length of time the turbines would supply power to the main circulating pumps during a power failure. Inadequate safety procedures and a flawed reactor design led to a sudden power surge.
The combination of an extremely hot energy source and cooling water caused fuel fragmentation, eventual explosions and extensive radioactive releases, which killed 30 operators and fireman within three months.
Acute radiation syndrome was confirmed in 134 cases, with 28 of those dying within a few weeks. It was reported that 19 more operators died between 1987 and 2004, while officials estimate that a final total of around 4,000 people will die as a result of the disaster.
The Chernobyl accident is considered the world's worst nuclear incident and has involved around 336,000 people being relocated to safety, as well as a long-term plan to confine the radioactive material. Despite safety efforts, the plant is still considered a nuclear danger by critics and it has been reported that safety works carried out after the incident were unsatisfactory.
Even today, radiation levels are considerably high and the area is not expected to be safe enough for humans to live in for approximately 20,000 years.
Chernobyl has also been a major influence on nuclear industry development, with only 194 reactors connected since the disaster, compared to 409 in the 32 years previously. Italy, for example, has completely stopped operating nuclear reactors.