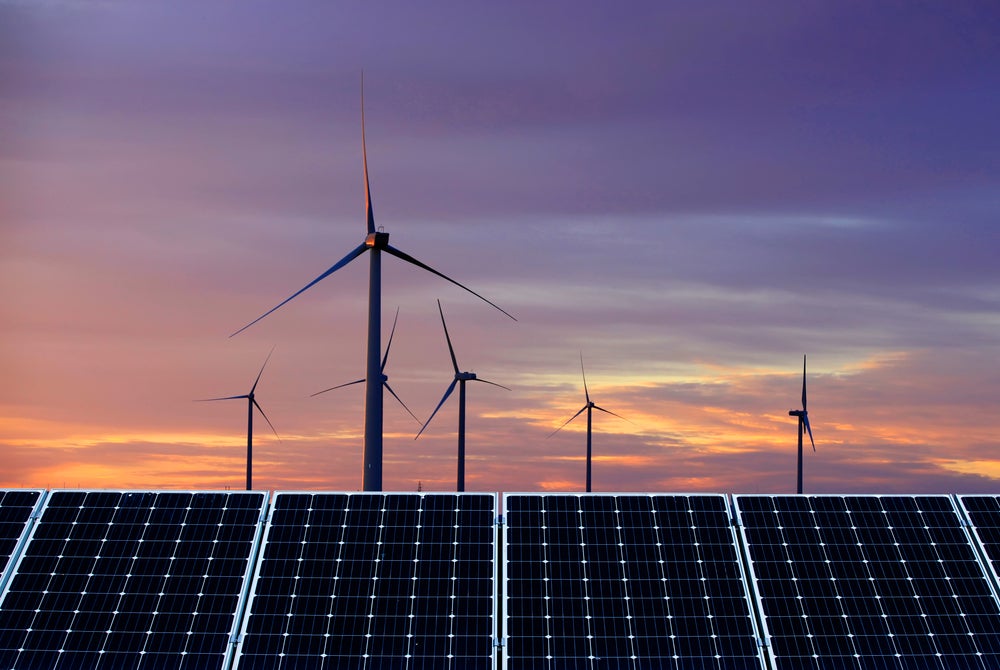 During October, the International Energy Agency (IEA), a Paris-based autonomous intergovernmental organisation, released two key reports analysing global progress in the energy transition and the wider move toward net-zero emissions by 2050.
The 2023 edition of the World Energy Outlook suggests that by 2030 there will be almost ten times as many electric cars on the road as today and renewables will be nearing half of the global power mix – but also that much stronger policies are needed to limit global warming to a manageable 1.5°C.
Earlier in October, the latest edition of the IEA's Net Zero Roadmap argued that driving down greenhouse gas emissions from the world's energy sector to net zero and limiting global warming to 1.5°C remains feasible due to the record growth of key clean energy technologies – although energy transition momentum still needs to increase rapidly in many areas.
Energy Monitor sat down with one of the reports' authors, Laura Cozzi, the IEA's director of sustainability, technology and outlooks, to discuss the findings.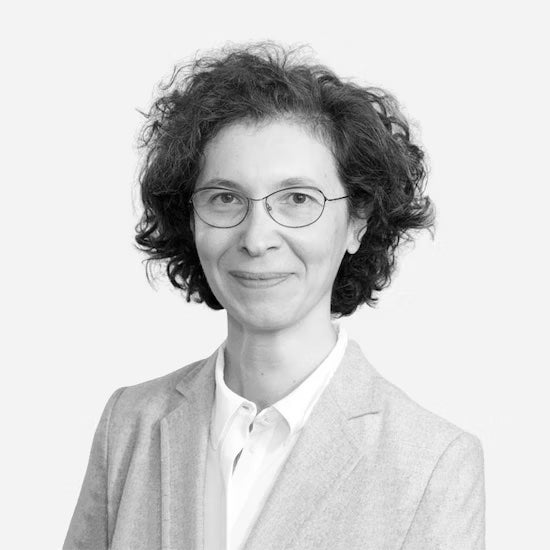 What are the key energy transition takeaways from the IEA's recent Net Zero Roadmap and the World Energy Outlook 2023?
The main finding from the World Energy Outlook this year is that even without new climate policies, we will see demand for coal, oil and gas peak this decade. It is the first time we're seeing this. Clean energy transitions have really accelerated and we're expecting that to continue through to 2030; and all these new clean energy technologies will be substituting for fossil fuels.
How well do you
really

know your competitors?

Access the most comprehensive Company Profiles on the market, powered by GlobalData. Save hours of research. Gain competitive edge.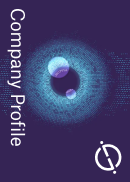 Company Profile – free sample
Thank you!
Your download email will arrive shortly
Not ready to buy yet? Download a free sample
We are confident about the unique quality of our Company Profiles. However, we want you to make the most beneficial decision for your business, so we offer a free sample that you can download by submitting the below form
By GlobalData
We see this for oil in the car passenger segment, where not only will we see many more cars and products go electric – our expectation is now ten times more in 2030 than today – but this will also lead to a peak in the use of gasoline and diesel. It's going to really change the trajectory for fossil fuel-using equipment.
You're going to see the same for electricity generation, where renewables alone will account for 50% of electricity generated by 2030. When you include other low-carbon sources – mostly nuclear – this [share of the] mix is going to be much larger, with the share of fossil fuels in electricity generation declining to around 40% in 2030.
The third major element we identified is the changing role of China, with two main things happening. One is China's strong push in clean energy and the second is a change in where economic growth is coming from; much less from the energy-intensive sector and much more from lighter industries. This is reshaping the role of China in global energy markets from fossil fuels to mostly clean energy [consumer].
However, linking back to the net zero report, even if we see a peak in fossil fuel use this decade, unfortunately this does not mean a peak in temperatures, as temperatures are going to continue to rise throughout the decades to come.
With predictions of peak fossil fuels by 2030 and 1.5°C still alive, is it fair to say that both IEA reports offer the world some reasons to be cautiously optimistic about net zero and the energy transition?
There are both sides: positive and negative. We have been tracking the manufacturing of clean energy technologies, looking at companies around the world and their intention to build new manufacturing plants for solar, electric vehicles, heat pumps, wind power, and so on. What I find notable is that if we look at those plans today, they would be – by themselves – aligned with what is needed to achieve the 1.5°C trajectories.
Manufacturing for clean energy technologies is not going to be an obstacle anymore. If we are able to create the demand for those [technologies], we are going to be able to move in line with the net-zero trajectories for those sectors. This is extraordinary, and it certainly was not the case two years ago. Many people thought that the scale-up of the technologies needed […] would be impossible to achieve.
Now, all those technologies that are tracking in line with net zero account for around a third of the emissions reductions that are needed by 2030, so there is still a lot that needs to happen.
What more needs to be done to get the energy system on track for net zero?
In this update of the Net Zero by 2050 analysis, two years since we did the first edition, we have seen emissions remain stubbornly high and the global energy crisis push much more investment into fossil fuels – but we're also seeing huge growth in clean energy technology.
The first question we tried to answer was: is the door to 1.5°C closed? The answer is that it [the opening] has narrowed, but clean energy technologies are keeping it open. We have identified five key pillars needed to keep the door open to 1.5°C, in terms of action to 2030, and these in a way will also define whether COP28 is a success.
The first is ensuring that renewables capacity triples [by 2030], very much accelerating the decarbonisation of the electricity sector, which is going to be the backbone of our future energy systems. Second is the doubling of energy efficiency. Third is that those first two pillars lead to a decline in fossil fuel use, starting with coal, by 25% by 2030. Fourth is a significant increase in investment in clean energy in emerging economies – something we've identified as a priority for a few years now. While in advanced economies and China, clean energy investments have increased very substantially since the Paris Agreement was signed in 2015, this is not the case elsewhere in the world, where the number has remained more or less stable. For us, this is really critical to achieving any further CO₂ reduction. Last but not least, to avoid a big overshoot above 1.5°C, we not only have to act on CO₂ but also on the most potent greenhouse gases, particularly methane; the oil and gas sector must pledge to cut methane emissions to 2030 by at least 75%.
What does COP28 need to achieve?
I think those five pillars are the bare minimum if we want to keep the door to 1.5°C open. The EU very much backs the tripling of renewables and doubling of energy efficiency. We hear an increasing number of countries are ready to sign up to those. We have had meetings ourselves with 46 countries ready to sign up to the doubling of renewables.
However, the other pillars are also essential: if there are no financial flows to emerging economies, we cannot make it; if we don't act on methane, we will almost certainly overshoot 1.5°C. Finally, if we just add clean energy but this doesn't result in a decline in coal, it also will not work. These five things really need to be seen as a package; if you pick and choose, you're closing the door on 1.5°C.
What effect will war in the Middle East have on the energy transition? Are we likely to see another energy crisis similar to the one that followed the Ukraine War?
The situation is incredibly delicate. At the launch of the World Energy Outlook, our executive director said that if you want to draw lessons from Russia's invasion of Ukraine for what's happening now in the Middle East, it is that it's very difficult to think of oil and natural gas as secure energy sources now. The volatility we see on energy markets calls for long-lasting solutions to both the energy crisis and the climate challenge. Unlike 50 years ago, when the IEA was created in the wake of huge price spikes, we now have a number of clean energy technologies that are economic. For us, this is where governments should focus.
By 2025–26, there will also be around 50% more LNG [liquefied natural gas] liquefaction capacity than today, coming from a number of regions such as the US, Qatar and Canada. When we look at energy demand in the years to come, we may well be moving from a seller's market to a buyer's market, with implications for prices and security.
In the IEA's original Net Zero Roadmap in 2021, energy transition technologies not yet available on the market delivered nearly half of the emissions reductions needed for net zero in 2050. That number has fallen to around 35% in this year's update. Can you explain that? Which technologies have been downgraded or upgraded?
Some technologies have moved up the innovation ladder. One example is batteries based on sodium. Until a year ago, it was mostly lithium; now we know that sodium can play a role. So for batteries, we have more ample technology choices.
On the other hand, we're forecasting a larger role for technologies that are already mature, such as solar power, and therefore a lower need for technologies like CCS [carbon capture and storage] in the power sector. We now think that the electricity sector can be decarbonised to a larger degree with renewables coupled with storage, rather than requiring less proven and more costly technology [like CCS].
How important a role do you see CCS playing in the net-zero transition as a whole?
We have taken a very clear position on CCS in the Net Zero Roadmap. We had seen a role for it in a number of applications but, to be honest, the history of CCS up to now has been quite disappointing. We see a bit more momentum coming – for example, from the US with the Inflation Reduction Act – but for us, the use of CCS in certain applications is no longer needed, such as in the power sector.
CCS should also not be used as an excuse to continue to use fossil fuels. The net-zero agenda is very clear: at a certain point we need to get all the sectors and all the parts of the energy system to net-zero emissions. We should really use CCS only for those areas, such as the cement industry, where other technologies are simply not available to reduce emissions.