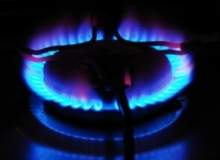 Energy secretary Ed Davey slammed Tory energy minister John Hayes after his comments that the development of wind farms across the countryside will be brought to a halt.
Davey, echoing Prime Minister David Cameron, said that the wind farm policy had not changed.
"There has been no change to government policy on renewable energy, as collectively agreed by the coalition cabinet," Davey said.
The secretary's comments came after Hayes, a longstanding critic of wind farms, told reporters that "enough is enough" and that communties should no longer have wind turbines "imposed on them".

US power utilities began to restore electric services to millions of customers who suffered power outages owing to severe weather conditions brought about by superstorm Sandy.
On 2 November, Dominion Virginia Power said it had restored electric service to more than 90% of its 205,000 customers in Northern Virginia.
Meanwhile, utilities from states that were not affected by the storm helped to restore power along the East Coast.
Xcel Energy sent 30 Minnesota linemen, six managers, safety consultants and fleet mechanics to deploy equipment and trucks to help rebuild electricity distribution systems that were destroyed by Sandy.

Scientists at Stanford University in California have developed the first all-carbon solar cell, promising an alternative to the expensive materials currently used for photovoltaic devices.
Unlike rigid silicon solar panels, the latest thin film prototype is made of carbon materials that can be coated from solution.
The experimental solar cell consists of a photoactive layer, which absorbs sunlight, sandwiched between two electrodes that are made of carbon, unlike other electrodes made of materials such as indium.

India and Canada concluded negotiations on the Nuclear Cooperation Agreement (NCA) that they signed in 2010, paving the way for Canadian companies to export uranium to India.
The deal, once implemented, is expected to boost India's plans to enhance its nuclear capacity in order to meet rising energy demands.
The agreement will end a ban on nuclear exports to India, which was implemented in 1976 after the country secretly exploded its first nuclear bomb in 1974 using material from a Canadian-built reactor in India.
Canadian Prime Minister Stephen Harper said his government would now promote greater trade and investment with India.

Also this month, the UK's Financial Services Authority (FSA) said it was investigating claims that six power companies regularly manipulated the wholesale gas market in order to profit from trades.
The revelations were made by an ex-employee at ICIS Heren, a natural gas, power and carbon price reporter, after he identified incidences where power companies had attempted to distort prices reported to the company.
Separately, ICIS Heren has warned energy regulator Ofgem that it had seen evidence of suspect trading on 28 September, a key date that marks the end of the gas financial year, reported The Guardian.

Denmark is on track to reach its 200MW solar cell capacity goal eight years ahead of schedule.
The government had planned to achieve this goal by 2020, but with the on-going addition of 36MW solar cell capacity every month, Denmark's installations are expected to grow nearly a hundred times by the end of 2012, compared to 2010 figures.
According to domestic energy companies including Dansk Energi, Energinet.dk and DONG Energy, the country will reach 1,000MW by 2020 if this level of development continues.
Denmark, which currently gets 22% of its energy supply from renewable sources, plans to run the country's entire energy system on renewables by 2050.

Japan-based Hitachi completed the acquisition of Horizon Nuclear Power, a joint venture between German utilities RWE and E.ON.
The utilities pulled out of their Horizon Nuclear Power venture in April because of the economic crisis in Europe.
Hitachi now owns two nuclear sites in the UK – one at Wylfa in Anglesey and the other at Oldbury in south Gloucestershire.
The company plans to build two to three 1,300MW nuclear plants at each of these sites and the first unit is expected to be operational between 2020 and 2025.

A major report has opposed a £35bn plan to build a tidal barrage across the Bristol Channel in the UK.
The report, published by Regen SW and consultancy firm Marine Energy Matters, suggests that a combination of technologies such as tidal lagoons and tidal fences could generate significant low carbon energy from the Bristol Channel, without the need for a large scale barrage.
Ultimately, this "lower risk strategy" could provide up to 14GW of low carbon energy capacity, more than the barrage proposals and would be a more economically efficient way of harnessing energy.
The long-awaited UK Energy Bill, which seeks to set out fresh proposals to slash demand for electricity in the country, was formally published by the government on 29 November.
The DECC said in a statement that bringing down the level of power consumption in UK homes, businesses and industry could be much cheaper than paying the companies to supply it.
A ten percent reduction in electricity demand is expected to produce savings of around £4bn in 2030, in addition to cutting down 4.5 megatonnes of carbon.
But the Bill authorises energy firms to triple the amount of money they add to customers' bills to pay for renewable power, nuclear and other environmental measures.
---
Related content
---
As Hurricane Sandy tore down power lines in the US, Japan announced a new carbon tax that would cost utilities more than $1bn each year.
September saw the £1bn Pembroke Power Station open in the UK, while Google made a pact to buy 48MW of wind energy from the Canadian Hills Wind project in the US.
---