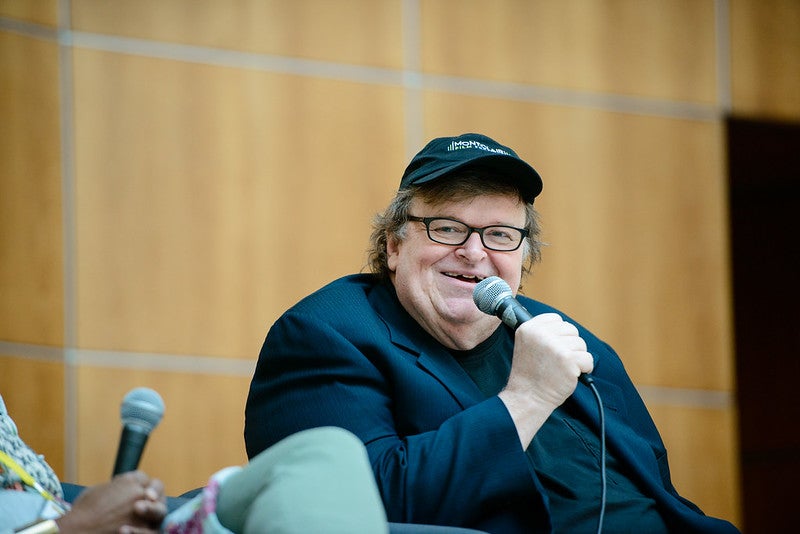 Michael Moore opens the teaser trailer for the film with the ominous sentence: "The only thing worse than knowing the planet is on the brink of extinction is discovering that we've put our hopes for survival in illusions."
The documentary, directed by Jeff Gibbs with Moore as executive producer, was released on YouTube on 21 April – the day before Earth Day 2020 – and investigates the world of renewable energy sources and technologies.
The film, which received 65% approval on review aggregator Rotten Tomatoes, has drawn criticism from scientist and environmentalists. Scientific and tech magazine Science News recently published an article debunking some claims in Planet of the Humans, stating that they are "often a decade out of date and misleading."
According to Science News, Moore's documentary accuses the production of solar cells of not being environmentally friendly. The filmmaker describes solar cells as being made with silicon and quartz melted at high temperatures, with energy often deriving from fossil fuels.
Solar cells production, argues Moore, also releases dangerous by-products including silicon tetrachloride.
In the last few years, though, solar cells technology has made great strides, as solar cell films that use less silicon are now being produced.
Another critique mooted by Moore is that given that solar cell efficiency is extremely low, solar power plants are inefficient. In the last few years, solar cell efficiency has increased exponentially, reaching up to 20%-25%.
Companies like Oxford PV are now producing perovskite-on-silicon solar cells, improving the overall efficiency.
The film also insinuates that the negative environmental impact of producing the components for solar and wind farms outweighs the benefits of producing renewable energy, given the limited life expectancy of wind turbines and solar panels, which the film sets at 10 years.
According to experts, including green energy website Renewable Energy Hub UK, a wind turbine system can last up to 20 to 30 years while solar panels have a 25-year warranty.
There also some exceptions: as reported by Energy Informative, the world's first modern solar panel is still functional despite being active for 60 years, while a 33W solar panel still works after 30 years.
Storage capacity is another point of contention in the documentary. According to director Jeff Gibbs, the world's total storage capacity for renewable energy is at 51 trillion British thermal units, which, Gibbs says, is "less than one-tenth of 1% of what is needed" for a year of energy usage.
Gibbs's reasoning, Science News argues, is based on a false premise because there is no need to match global peak demand to have renewable-generated electricity.
Despite Moore's scepticism, renewable energy production is thriving. In 2019, renewable sources provided more than 22% of the US electricity generating capacity, producing more almost 12,000MW – more than natural gas, oil, nuclear and coal combined.
Renewable energy sources are also the only fuels not be affected by the drop in demand caused by the Covid-19 coronavirus pandemic. According to a report published by the International Energy Agency (IEA), low carbon energy sources are expected to reach 40% of the global electricity generation, 6% more than coal.