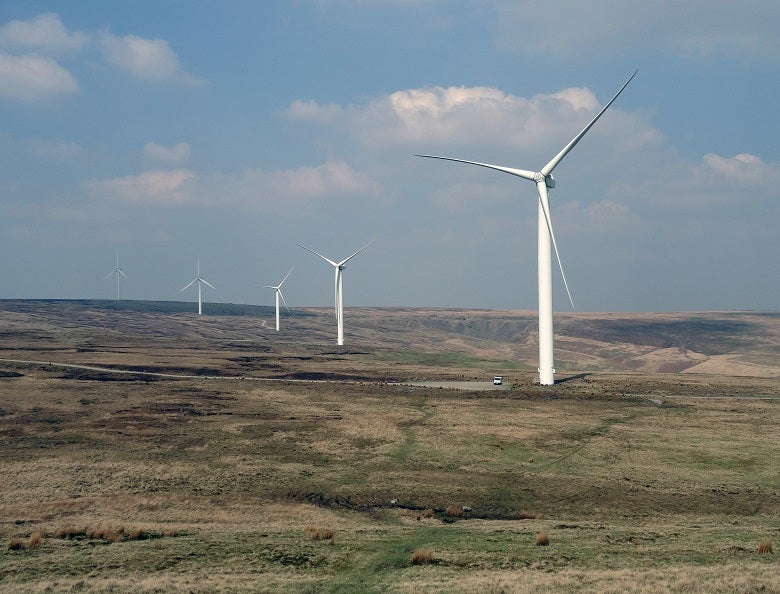 The world is not on track to meet the Paris Agreement targets
According to the report, current progress on emissions and renewables will not be enough to meet the targets established in the 2015 Paris Agreement.
Global efforts to reduce greenhouse gas emissions have stalled in recent years, with a growth in emissions of 2% in 2018 compared to 1.6% in 2017 and a plateau from 2014-2016. Oil, gas and coal accounted for nearly 75% of the growth in energy demand, their highest share since 2018.
Capgemini spokesperson Philippe Vie says: "Over 180 countries have taken engagements in the Paris Agreement, and most of them are not respecting it. Their engagements are at a slower pace than expected, even as they boast ambitious plans. At the current pace, we will be on a 3°C curve and we need more to attain the 2°C curve."
Greenhouse gas emissions increased by 6.4% in India, 3.4% in the US and 2.3% in China. Donald Trump's decision to pull the US out of the agreement, starting the withdrawal process on 4 November 2019, is not expected to help matters, with the US being a major contributor to global greenhouse gas emissions.
A report from the European Commission's Joint Research Centre (JRC) published in September 2019 corroborates this, revealing that global CO2 emissions from fossil fuel combustion and processes increased by 1.9% in 2018 compared with 2017.
This slow progress will be compounded by increasing energy demand, with this report predicting an increase of more than 25% by 2040.
The latter report notes: "At that time horizon, there should be no shortage of global energy but security of energy supply could be threatened in certain regions."
Geopolitics impacts energy markets, and vice-versa
The past few years have seen a number of geopolitical conflicts between important countries in the energy sector, which have impacted global energy markets and the progress that can be made with reducing global emissions.
A major geopolitical conflict that has had an impact across a number of markets is the ongoing trade war between the US and China.
The two countries have placed tariffs on each other's exports including oil and gas, and the economic uncertainty caused by these ongoing disputes has caused energy prices to constantly fluctuate in recent years. As the report notes, China is one of the largest oil importers and a slowdown in its economy impacts on worldwide oil demand.
Vie commented that the US' considerable investment in shale oil and gas has acted as a "weapon" to give the country a degree of energy independence, allowing the US to put pressure on other countries such as China, Iran and Venezuela.
The US has also had a series of altercations with Iran, with critical parts of the global energy industry being caught in the crossfire.
Iran breached the terms of the 2015 joint comprehensive plan of action between Iran and the P5+1 group of world leaders in July 2019 by exceeding the 300kg cap placed on its stockpile of low-enriched uranium, citing President Trump pulling the US out of the deal in May 2018 and US-imposed sanctions on Iranian uranium exports as reasons for this decision.
US officials also attributed attacks on two oil tankers in the Strait of Hormuz in June 2019, as well as a number of attacks on tankers in May 2019, to Iran.
The rising global demand for energy has in turn impacted these geopolitical conflicts, with energy markets becoming increasingly important to sustain a number of international infrastructures.
The demand for energy sustains geopolitical conflict, which in turn raises prices and demand for energy, and this volatile geopolitical landscape means the stability of the global energy market is uncertain.
Use of renewables is growing quickly, but not quickly enough
While global efforts to reduce greenhouse gas emissions have stalled, non-carbon emitting energy generation and storage are developing fast. Renewables are the fastest-growing worldwide energy source, with consumption increasing by 14.5% in 2018.
Solar and wind power have seen the most development in recent years, with technological improvements to these renewable energy sources making them more efficient and economically viable in global markets.
According to the report, analysis of Power Purchase Agreement (PPA) data suggested that the global weighted-average 2020 cost of electricity could fall to $49 per megawatt-hour (MWh) for onshore wind and $55/MWh for solar photovoltaic cells (PV).
Using PPA data from 2020, the cost for onshore wind in 2020 is predicted to drop by 8% to $45/MWh, while the cost of solar PV is expected to decrease by 13% to 4$8/MWh. This decreased cost makes renewable energy more feasible for energy companies and de-risks investment in technological innovations for renewables, paving the way for further savings.
This analysis is corroborated by predictions within the energy industry. At Bloomberg New Energy Finance's (BNEF) New Energy Outlook presentation in June 2019, BNEF head of energy economics Elena Giannakopoulou described wind and solar energy as two important renewable technologies, predicting that they would account for 50% of global energy by 2050.
Vie observes that nuclear investments also represent "a fully decarbonised means of energy generation", but a lack of breakthroughs in nuclear technology making building reactors difficult, coupled with countries such as Germany and Belgium phasing out their nuclear power infrastructures, means nuclear power is unlikely to have a significant impact in the next few years.
Technological developments are essential but lagging
In order for global emissions targets such as the Paris Agreement to be reached, advances in renewable technologies are essential to make low-carbon power commercially viable at a global scale.
As well as refinements to existing production infrastructures such as solar and wind, the report notes that investment in renewable energy storage is important to ensure the long-term stability of the renewable energy market.
The rise of electric cars has increased the demand for effective batteries, but has also paved the way for developments to make batteries cheaper and more efficient.
Between 2010 and 2016, the cost of lithium-ion batteries fell by as much as 73% for transport application, and the report notes that this cost could decrease by a further 54-61% in stationary applications by 2030.
Hydrogen is another element with a lot of potential in energy storage, with a consortium of energy partners including Mitsubishi Hitachi Power Systems investing $1bn in a 1,000MW storage facility in Utah. This technological development uses a salt cavern to store solar and wind power in the form of compressed air or hydrogen, and is expected to be operational by 2025.
Technological advancements in carbon capture and storage (CCS) are also essential to reduce emissions across existing energy production systems. The report notes that while the technology to deploy CCS facilities is "well-established," further cost reductions are needed along the value chain to justify their implementation for energy companies.
Europe leads the energy transition, while Asia still depends on coal
While current efforts to reach emissions targets are not enough on a global level, Europe has made the most progress in tackling greenhouse gas emissions and developing renewable technology.
Describing the global efforts to develop renewables and reduce emissions, Vie says: "The classroom is very bad because countries are not ambitious enough, and not on track to meet their engagements. Europe is the star pupil, because we've made a lot of effort since 2008 and even before that."
According to the report, two of the three 2020 targets set by the EU are on track to be achieved: a 20% decrease on greenhouse gas emissions compared to 1990, and a target of 20% of total energy consumption from renewable sources.
Investments in clean energy, primarily wind and solar, have increased to $74.5bn from the $58.4bn investment in 2017. In 2018 net renewable power capacity installed was similar to previous years at 24.2 GW, with the main increase being in solar power.
In the first six months of 2019, renewable sources of energy produced more electricity than coal and nuclear power combined for the first time in Germany, with roughly 15% less carbon dioxide produced than in 2018.
However, despite these improvements in Europe the worldwide energy mix is dominated by coal, with a number of countries in Asia dependent on fossil fuels for a majority of their energy infrastructure.
Vie says that areas in Asia such as India and China have experienced economic growth, but the large coal infrastructures in these regions has caused emissions to increase significantly as a result of this growth; around 74% of India's electricity and 67% of China's electricity comes from coal plants
In Southeast Asia, investment in fossil fuel power was higher than in renewables in 2017 and 2018. However there is a considerable focus on transition to cleaner energy through the aid of national government policies, with renewable energy adding 21.41% to Vietnam's energy consumption mix in 2018, as well as the Philippines and Taiwan dominating the region's solar and wind markets.