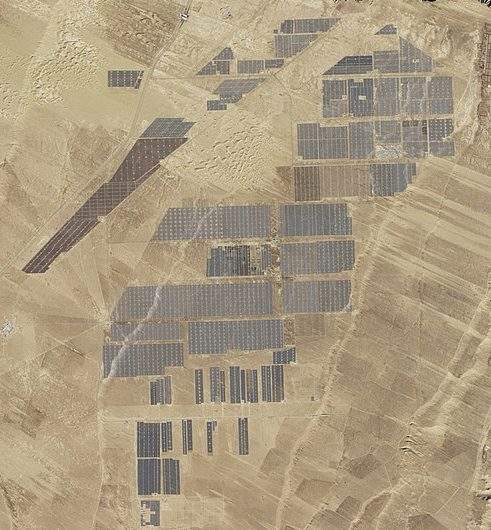 Solar is one of the fastest-growing renewable energy sources in the world and, with countries racing to assert their dominance in the burgeoning industry, the leading nation is never clear for long.
The nations pulling ahead in the sunny sector are China and the US, which together account for two-thirds of the global growth in solar power.
Solar energy capacity has increased by approximately 60% over the last five years, rising to 485.82GW in 2018. But where are the biggest solar power plants? Power Technology profiles the biggest operational solar power plants in the world, based on installed capacity.
The ten largest solar power plants in the world
Tengger Desert Solar Park, China – 1,547MW
Sweihan Photovoltaic Independent Power Project, UAE – 1,177MW
Yanchi Ningxia Solar Park, China – 1,000MW
Datong Solar Power Top Runner Base, China – 1,070MW
Kurnool Ultra Mega Solar Park, India – 1,000MW
Longyangxia Dam Solar Park, China – 850MW
Enel Villanueva PV Plant, Mexico – 828MW
Kamuthi Solar Power Station, India – 648MW
Solar Star Projects, US – 579MW
Topaz Solar Farm / Desert Sunlight Solar Farm, US – 550MW
The Topaz solar farm is located in the north-western part of the Carrisa Plains in San Luis Obispo County, California, US. The 550MW plant was developed by First Solar and later acquired by BHE Renewables in January 2012. Commissioned in 2014, the project covers an area of 4,700 acres and is equipped with more than eight million solar modules. Topaz supplies electricity to approximately 180,000 households in California.
The Desert Sunlight solar farm is located in the Mojave Desert in the Riverside County, California, US. Developed by First Solar, the facility is owned jointly by NextEra Energy Resources, GE Energy Financial Services, and Sumitomo Corporation of America. Commissioned in 2013, the power plant is equipped with eight million panels that generate power enough for 160,000 homes.
Solar Star Projects, US
Solar Star Projects comprises two co-located projects, Solar Star 1 and Solar Star 2, in the Kern and Los Angeles counties, Rosamond, California, US. The two projects have a combined capacity of 579MW and comprise more than 1.7 million solar modules installed on 3,200 acres of land. They were developed by SunPower Corporation and owned by BHE Renewables.
How well do you really know your competitors?
Access the most comprehensive Company Profiles on the market, powered by GlobalData. Save hours of research. Gain competitive edge.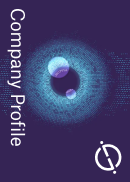 Company Profile – free sample
Thank you!
Your download email will arrive shortly
Not ready to buy yet? Download a free sample
We are confident about the unique quality of our Company Profiles. However, we want you to make the most beneficial decision for your business, so we offer a free sample that you can download by submitting the below form
By GlobalData
Completed in March 2015, the projects supply electricity to more than 255,000 homes. They are equipped with the SunPower® Oasis® Power Plant technology, which positions the panels to track the sun during the day and increases energy capture by up to 25%.
Kamuthi Solar Power Station, India
The Kamuthi solar facility in Tamil Nadu, India, has a total generation capacity of 648MW. Covering 2,500 acres (10km²) and consisting of 2.5 million solar panels, the site is estimated to supply enough power for 750,000 people.
The Kamuthi solar power station was completed in September 2016 at a cost of approximately $680m. It was built in just eight months by a workforce of 8,500 people. The solar energy project included the construction of 38,000 foundations and utilises 6,000km of cables, 576 inverters, and 154 transformers.
The plant is cleaned every day by a robotic system, which is charged by its own solar panels. The power generated by the facility is evacuated to the 400kV Kamuthi substation operated by Tantransco and distributed to approximately 265,000 homes.
Enel Villanueva PV Plant, Mexico
Located in the Mexican state of Coahuila, the photovoltaic (PV) facility comprises more than 2.5 million solar panels installed across 2,400ha in the Mexican semi-arid region. The 828MW power plant became fully-operational in September 2018 and has the capacity to produce more than 2,000GWh a year.
The Enel Group invested approximately $710m in the construction of Villanueva. The plant's initial capacity was 754MW, which was increased to 828MW following a 10% capacity extension option added to the energy sales contracts.
Enel deployed a unique pilot programme using digital technologies and automation for the plant's construction. The programme included the use of GPS-controlled machines for moving the earth, drones for conducting 3D topography, and robots for automatic installation of panels.
Longyangxia Dam Solar Park, China
The Longyangxia solar park has a capacity of 850MW, sufficient to power 200,000 households. The site sits on the Tibetan Plateau in northwestern China's Qinghai province and spans 27km². The plant is installed with approximately four million solar panels and is operated by State Power Investment Corporation, one of China's top five power generators.
Phase one of the power plant was completed in 2013, while phase two was completed in 2015, with a total construction cost of approximately six billion yuan ($920.84m).
The project was developed by Huanghe Hydropower Development and is integrated with the 1,280MW Longyangxia hydroelectric power station.
Kurnool Ultra Mega Solar Park, India
Kurnool solar park covers 5,683.22 acres (22.99km²) in the Kurnool district, Andhra Pradesh. With a total generating capacity of 1,000MW, the solar park was built with an investment of approximately $1bn.
The project was implemented by SBG Cleantech Project (350MW), Greenko Group (500MW), Azure Power (100MW), and Prayatna Developers (50MW). More than four million solar panels were installed in the park, each with a capacity ranging between 315W and 320W.
The site generates more than eight million kWh of electricity on sunny days, sufficient to meet virtually the entire electricity demand of the Kurnool district.
Datong Solar Power Top Runner Base, China
The Datong solar project is being developed in Datong City, Shanxi province, China. The project is part of China's National Energy Administration's plans to develop solar projects in the region. It includes the development of seven 100MW projects, five 50MW projects, and a number of smaller capacity projects.
Several companies including Datong United Photovoltaics New Energy, Datong Coal Mine Group, Huadian Shanxi Energy, JinkoSolar Holding, Yingli Green Energy, China Guangdong Nuclear Solar Energy, China Three Gorges New Energy, and State Power Investment are involved in the development of the solar power plants under the project.
A total of 1,070MW capacity was operational by 2016, while the development of additional 600MW was announced.
Yanchi Ningxia Solar Park, China
The Yanchi Ningxia solar park located in Ningxia, China, has an installed capacity of 1,000MW. Opened in September 2016, the plant is touted as the world's biggest continuous solar PV array.
The power plant features Huawei's SUN2000-40KTL and SUN2000-50KTL smart PV controllers and smart PV wireless transmission system, which uses a fibre ring network. The central management of the power plant is through the FusionSolar Smart O&M cloud centre, which utilises cloud computing and big data to efficiently operate the plant through its 25-year life span.
Sweihan Photovoltaic Independent Power Project, UAE
The Sweihan PV independent power project is located in Sweihan in Abu Dhabi, UAE. Covering an area of 7.8km², the plant has an installed capacity of 1,177MW.
The power plant was developed by a joint venture of Marubeni Corporation (20%), Jinko Solar (20%), and the Abu Dhabi Water and Electricity Authority (ADWEA, 60%) with an investment of $870m. It commenced commercial operations in April 2019 and supplies electricity to more than 195,000 homes.
Sweihan uses an innovative module layout design, high-efficiency monocrystalline solar modules, and advancements in project maintenance to ensure low cost of power generation.
Tengger Desert Solar Park, China
The Tengger solar park located in Zhongwei, Ningxia, dubbed the 'Great Wall of Solar', covers 1,200km of the 36,700km Tengger desert, occupying 3.2% of the arid region.
The 1,547MW plant is owned by China National Grid and Zhongwei Power Supply Company. Construction was started in 2012 and the power plant became operational in 2017. The project developers included Tianyun New Energy Technology, Beijing Jingyuntong Technology, Ningxia Qingyang New Energy, Qinghai New Energy, and Zhongwei Yinyang New Energy.
The solar park supplies green energy to more than 600,000 homes.