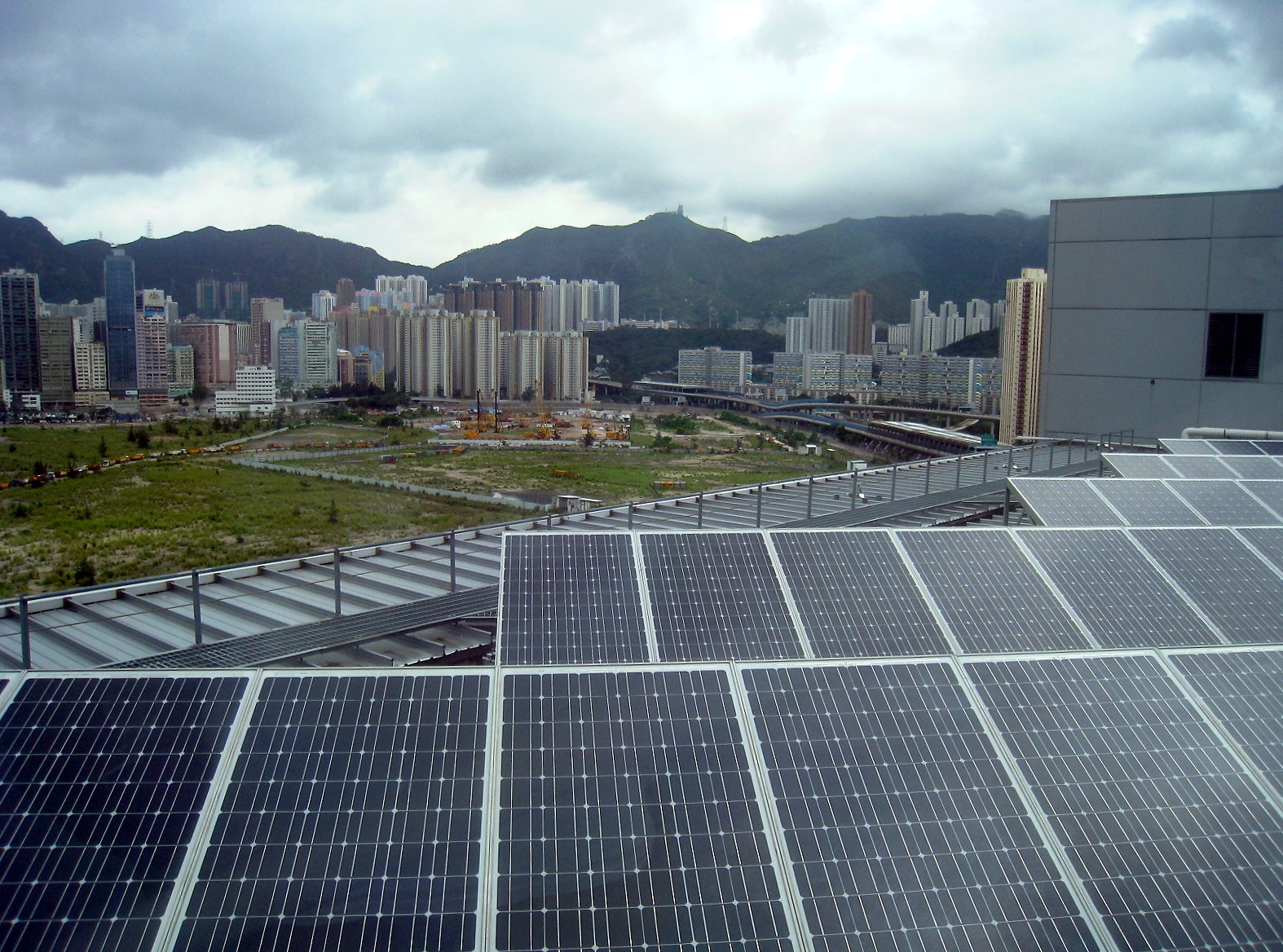 Australia is in the midst of a renewable energy boom. Rapid investment in new clean power projects in recent years have led analysts to predict that solar and wind will provide 35% of the country's electricity needs within two years. This is up from 13% in 2012/2013.
Hoping to accelerate Australia's green energy revolution further, The Walcha Energy Project promises to provide 4GW of power to the state of New South Wales (NSW) via wind, solar and pumped hydro storage.
The project, which is being developed by MirusWind and Energy Estate, reached a significant milestone in June 2019 when Vestas acquired the first stage of the wind component – the Winterbourne Wind Farm.
Vestas' involvement is seen as indicator of the project's viability. However, as Australia's renewable energy market becomes increasingly overcrowded and managing the grid becomes ever more challenging, the developers will likely face many hurdles in bringing the full project to market.
Congested market
Australia has enough renewable energy potential to power itself 500 times, according to the Australian Climate Council.
While past political wrangling had delayed the exploitation of these clean energy resources, this has changed dramatically in the last several years. Recently, Australia's Clean Energy Regulator said there is already enough renewable energy capacity built or committed to meet the country's 2020 Large-scale Renewable Energy Target of 23.5% renewable generation.
Now this capacity and the accompanying subsidy has been accounted for, there is a risk Walcha and other projects may find the market overcrowded and ultimately uneconomic.
"The challenges for these projects include the location and increasingly the business model; for example, is there size or space in the market to build them before they start to overcrowd generation and bring prices down again?" says Leonard Quong, head of Australia research at BloombergNEF.
Additionally, the recent influx of intermittent renewable energy into the grid is causing reliability and management issues, creating technical and logistical challenges in bringing large-scale renewables to market.
In 2016, blackouts in wind power reliant South Australia were blamed on the increasing share of renewables in its energy system. The Australian Energy Market Operator has said the state's high renewable power output has forced it to regularly intervene in its market to maintain system security of the grid.
Investor sentiment
Simon Corbell of Energy Estate, one of Walcha's developers, has said the project is contingent on other partners providing equity to develop its other aspects. These include another wind farm in the Moona area, 350 to 650MW of solar and pumped hydro in the east and south of the Walcha plateau. But could integration and market issues affect investor appetite for such a mega project?
While Quong says these aren't insurmountable challenges or regional to Australia – but global questions that many are grappling with – they do affect investor sentiment.
"In the most extreme cases projects have been forced to delay commissioning, or pay significant network upgrade costs, due to concerns over deteriorating stability in their local network," he says.
Adding: "Other developers, faced with increasing uncertain electricity price outlooks, are carefully weighing up whether to operate on a merchant basis or sell their electricity through long-term contracts directly to consumers."
Developers of the Walcha project say it is economic because it would pick up the capacity that is being lost by the planned closure of the nearby Liddell Power Station, as well as other planned coal fired generation closures. However, they do acknowledge the technical challenges of integration in the grid.
Referring to the Winterbourne wind farm, Nigel Bean, head of development at Vestas Australian and New Zealand, says: "All projects face grid transmission issues of marginal loss factors, constraint and AEMO [energy regulator] approval.
"However, we believe that our grid modelling capabilities and Winterbourne's location will assist us in these challenges," he adds.
Connection options
To mitigate integration issues, engineering consultancy Aurecon, which was hired to advise on connection options for the project, has proposed a major new substation that would operate as a new grid 'hub'. This would support the development of The New England Renewable Energy Zone (REZ), which has been included in AEMO's recently published Integrated System Plan.
Called The Uralla RE Hub, the developers say it would create new transmission lines stretching from Armidale to the Hunter Valley and deliver system strength and flexibility for NSW. It could also lay the foundations for the development of a second NSW – the Queensland interconnector.
Private investors and new projects joining and using the hub would pay for it, according to Corbell.
However, Bean from Vestas says sharing infrastructure costs via hubs has been a challenge in Australia.
"The issues of aligning the schedules and priorities of different projects is a challenge. AEMO is aware of this and is trying to address it via the REZ concept," he says.
Energy storage
The planned pumped hydro aspect of the Walcha project could add appeal though.
"The pumped hydro element gives better flexibility to the project and it can also offer other services to the market that might be needed," says Quong.
Feasibility studies for this component of the project are underway. However, pumped hydro storage can have its own challenges, often to do with the life of the assets and a lack of de-risking to make them attractive to investors.
"Unlike selling directly to the electricity market at wholesale price, hydro and lithium-ion batteries or other forms of energy storage are more complex because to charge and discharge it's necessary take a position on what are the low and high prices you can charge," says Quong.
The Walcha Project's pumped hydro may also face competition from the nearby Snowy 2.0. This project will link the two existing Snowy dams and is expected to start generating electricity in late 2024.
"How could that project impact the economics of building another not that far away from it? The feasibility and timing to enter the market could impact support for this project," says Quong.
Australia's renewable energy future
Financing and feasibility studies dependent, the development of the wind and solar farm elements of the Walcha project are expected to commence in 2019 with construction planned to start in 2020. First power generation is expected around 2022.
However, it remains to be seen whether the developers at The Walcha Energy Project can overcome the ongoing challenges facing large, utility scale renewable energy projects in Australia.
If it can, the project, which has community approval via a 5% revenue sharing model, could propel Australia's renewable energy revolution to new heights.  And, thanks to the Uralla RE Hub element, make NSW a model for future renewable grid integration and between state energy sharing.