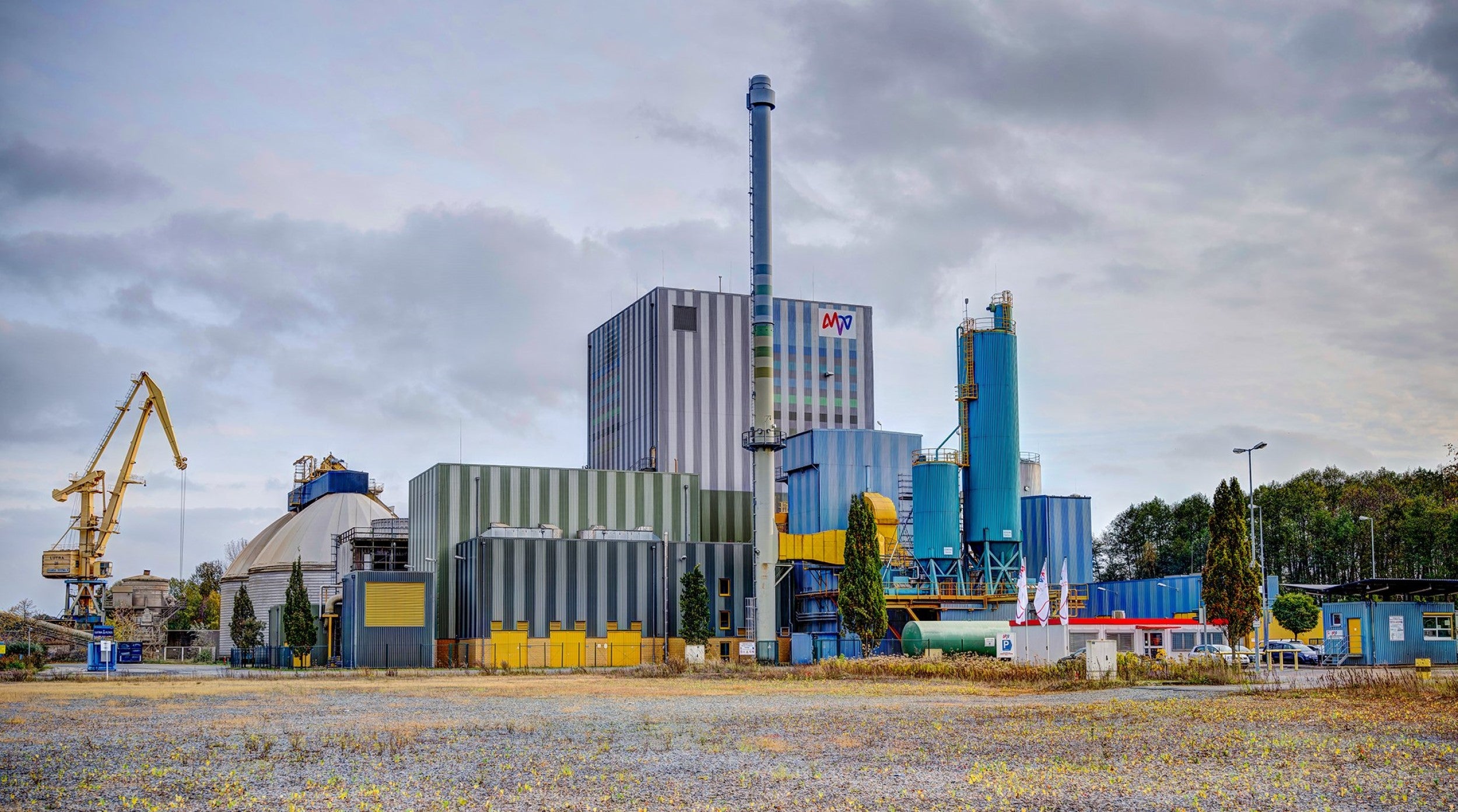 Our planet – and those with whom we share it – faces an extensive yet growing list of challenges, that will require work from people around the world to overcome. Two of the most pressing challenges are that we collectively produce too much waste and an equally over-burdensome amount of carbon emissions.
One prospect that might go some way to address those two challenges, at least, is the combination of energy-from-waste (EfW) and combined heat and power (CHP). Rather than sending all of our waste for landfill, it could be redirected to fuel power generation facilities that produce both heat and power. Specialist in the field MVV Environment, a subsidiary of German energy company MVV, says the process of the generation of partly renewable energy from non-recyclable waste – that would otherwise be transported unnecessary distances around the UK, sent to landfill or exported to other countries as "Refuse Derived Fuel" – is one solution.
With such large-scale projects affecting both the UK's power generation infrastructure, and the energy grids affecting local people, the future of the country's power mix looks set to be more decentralised and more sophisticated.
Combined power on the coast
The world's reliance on landfill, or other inefficient forms of waste management, is a key contributor to many of its environmental challenges. MVV Environment notes that currently in the UK, 15 million tonnes of residual waste goes to landfill or is shipped abroad each year, a situation that both intensifies the climate crisis and is unsustainable. "As an alternative to landfill, thermal treatment and efficient recovery of energy offers a number of advantages, including environmental and financial benefits," says a company spokesperson.
The production of methane – 25 times more dangerous to the environment than carbon dioxide – is well documented, as is the impact of shipping and other elements of waste transportation, both in the UK and overseas.
It's proposal is a new EfW CHP on the Dorset coast. The plant, sited at Canford Resource Park in Poole, will be carbon capture retrofit ready, include a closed landfill facility and process 260,000 tonnes of waste a year. The company says it will generate 30MWe of electricity, around 28.5MWe of which will be accessible to local businesses via a private wire connection, and to the National Grid, bringing power to a wide range of people.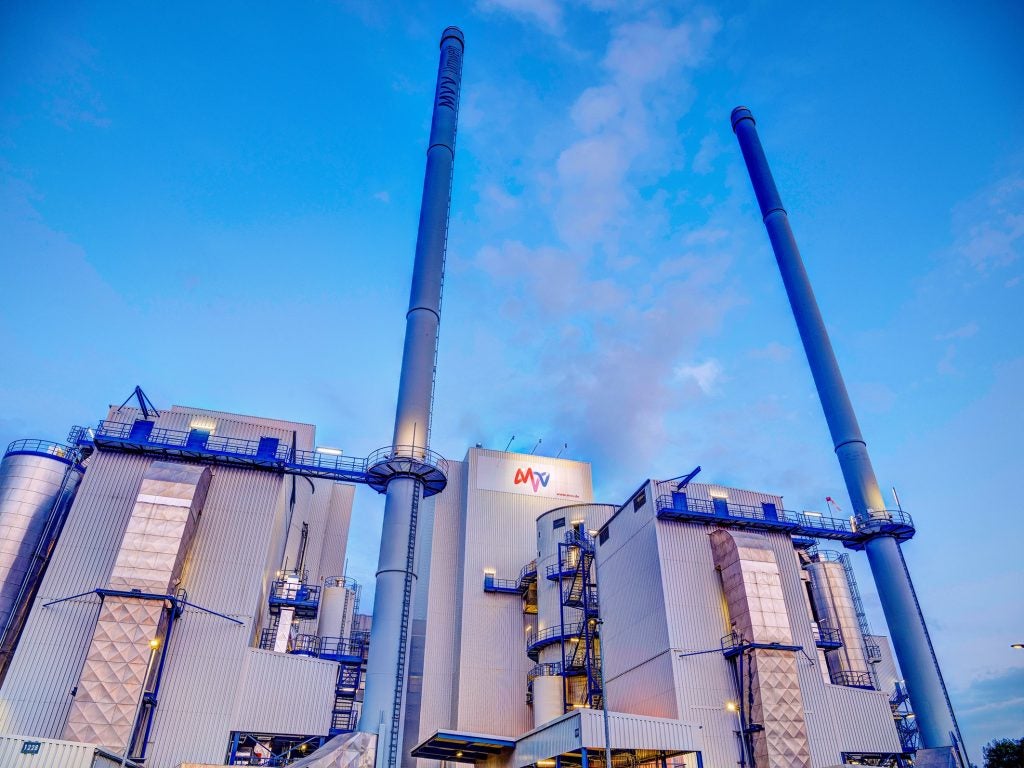 EfW facilities, like that which has been proposed, convert non-recyclable waste in a safe way, producing sustainable baseload energy and useful by-products whilst all the while powering communities and protecting the environment. They do so by burring the waste at high temperatures, and heat from that fire boils water to produce steam and pressure which can be used in two ways: the heat produces energy whilst providing heating services. Following the burn, all recyclable ashes and metals are retrieved for reuse. MVV says hot gases from the boiler will be treated and filtered to meet strict air quality standards too.
Speaking of this site specifically, the company said: "Approximately 5MWth of steam would be available to provide hot water for heating to users in the new Magna Business Park currently under development; future expansions of the CHP network from Magna Business Park would be possible to meet existing and new users' requirements."
Local involvement
In April 2022 MVV approached the local authority, Bournemouth Christchurch and Poole (BCP) Council, submitting a scoping report, to which the BCP Council responded in October. At the beginning of 2023 the MVV announced a series of public consultation events which, it said, were well-attended and provided feedback it will use when formulating its application proposal, which will come in spring of this year. Up to 200 locals participated, according to MVV, with more than 70 taking up an invitation to view the proposed site on a guided tour.
The company's managing director, Paul Carey, said at the time of announcing the consultation process: "An important part of the planning process is to consult the local community, and this is the first opportunity for local people to have their say. MVV takes consultation very seriously and we actively encourage two-way dialogue at all stages of the planning process."
In the UK there are more than 2,000 CHP plants in operation, collectively providing enough heat for around four million homes and enough power for five million, according to aggregated load management and flexible generation specialist, Flexitricity.
The Edinburgh-based company believes facilities like this have the potential to boost the amount of power generated by renewable sources, and even partly replace fossil fuel power stations, so public support, or at least approval, for projects of this kind of scale is essential.
A decentralised future for waste-to-energy
Flexitricity founder and chief strategy officer, Dr Alastair Martin, believes CHP systems have an important role to play in a modern decentralised energy system. "These systems are remarkably flexible and are often not used to maximum capacity, meaning they are ideally suited to responding at short notice to meet shortfalls of energy when the grid needs it without any undue effect on the system as a whole," he has said.
He argues they can "back off when there's a lot of wind or solar energy around and keep homes warm using its heat store, making them the perfect partner for renewable energy."
"So not only can CHP provide cheaper heat and power for households, it can in fact play a significant role in enhancing the security of supply throughout the UK," Martin continued. "This is especially the case when users participate in demand response and help to keep the UK's lights on by adjusting demand or generation when the grid is under stress."
Of the UK's CHP fleet, a growing number are EfW facilities. However, there have been concerns raised about the amount of carbon dioxide they produce, something the MVV proposal for Poole hopes to address being Carbon Capture Retrofit Ready. But not enough are doing that according to Energy Systems Catapult, an independent, not-for-profit centre of excellence that, it says, "bridges the gap between industry, government, academia and research".
Catapult warns EfW CHPs currently emit around 11MtCO2e (million tonnes of carbon dioxide equivalent) per year, with that potentially rising by 9MtCO2e a year under current plans. It has called on plant owners and operators to consider fitting carbon capture utilisation and storage (CCUS) equipment, something it believes they are well placed to do as a significant proportion is relatively new compared, to other industrial facilities, and therefore have a long life ahead of them in which to benefit from a CCUS retrofit investment.
It seems the UK is beginning to turn its focus – in a meaningful way – to newer technologies, relatively speaking, like CHP and now EfW. Of course we know nothing is risk or challenge free, as Catapult highlights. But braking away from fossil fuels was always going to be a challenge; the success will come from how we rise to the test – and EfW CHP could be a resource with great promise, employed correctly.