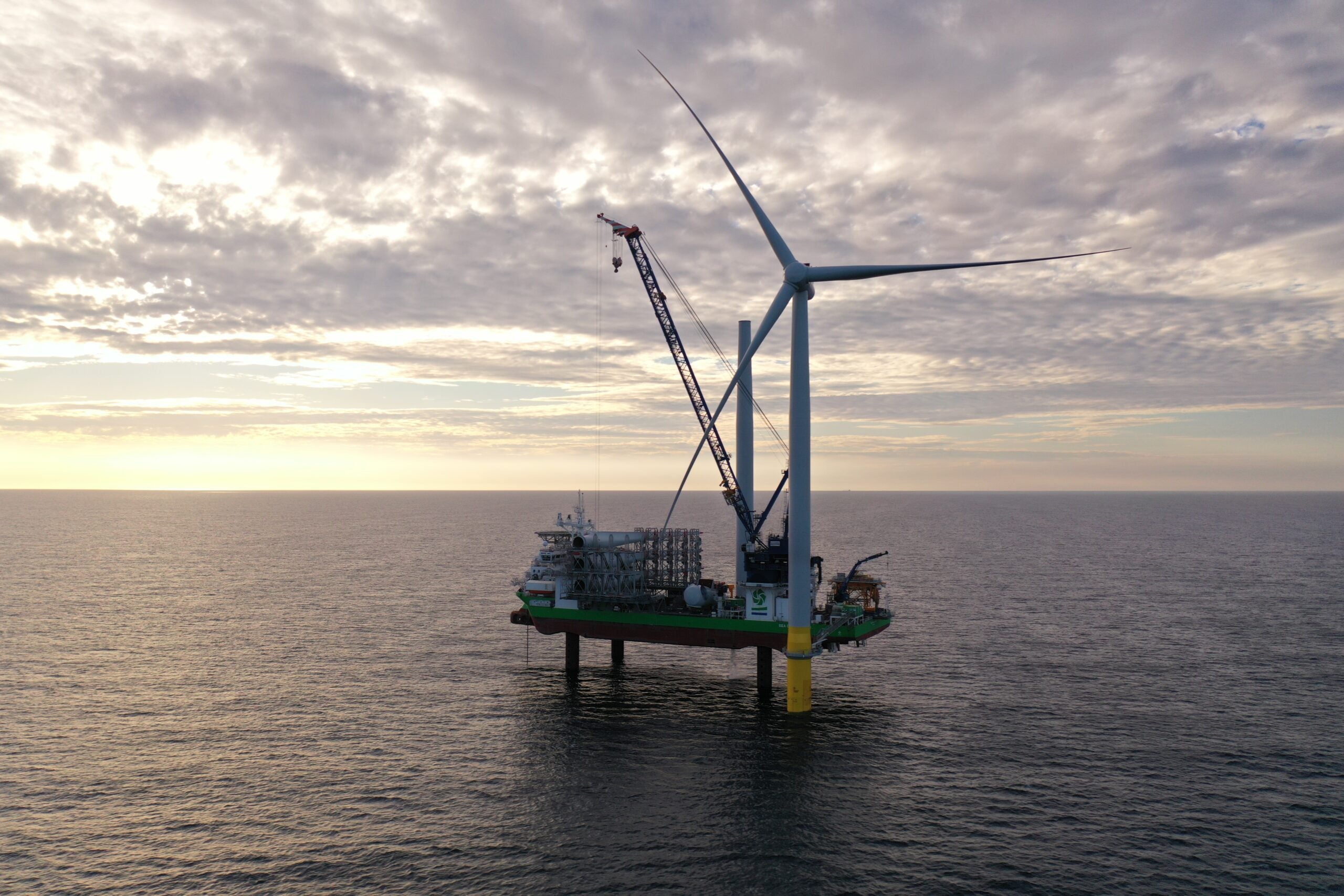 In 2021 renewable energy continued its steady expansion, well above the long-term trend, according to data from the International Renewable Energy Agency (IRENA). It said the share in total capacity expansion reached a new record, at 81%.
"This continued progress is another testament of renewable energy's resilience," says IRENA director-general Francesco La Camera. "Its strong performance last year represents more opportunities for countries to reap renewables' multiple socio-economic benefits."
The latest data revealed that, despite what the agency called "global uncertainties", renewables continued to grow, even gaining momentum. Renewable generation capacity amounted to 3TW, increasing the stock of renewable power by 9.1%. China led the way with total installed capacity, adding 1.21GW of Asia's almost 1.5TW installed capacity during the year. Europe added 39GWGW, closely followed by North America's 38GW.
Yet wind, in particular, could be in need of additional support and investment. The chief executive of the Global Wind Energy Council (GWEC), Ben Backwell, says: "the wind industry continues to step up and deliver, but scaling up growth to the level required to reach net-zero and achieve energy security will require a new, more proactive approach to policymaking around the world."
A mixed global picture
IRENA said that whilst hydropower continued to account for the lion's share of total global renewable generation capacity, with 1.23TW, solar and wind were dominating new generating capacity. "Together, both technologies contributed 88% to the share of all new renewable capacity in 2021," it says. "Solar capacity led with 19% increase, followed by wind energy, which increased its generating capacity by 13%."
However, the pace of growth in Central America and the Caribbean was far slower at just 3.9% and 3.3%, respectively, leading the agency to call for "stronger international cooperation to optimise electricity markets and drive massive investments". Globally wind generation capacity grew by an estimated 93GW according to both IRENA and the GWEC. The figure was down slightly, by 1.8% over 2020, which was 111GW.
"Onshore wind farms around the globe brought 72.5GW of the total commissioned capacity in 2021 and 21.1GW came from offshore wind turbines," GWEC says. Supporting IRENA's data, GWEC added the growth was largely fuelled by China, which "took the UK's crown as the world's largest offshore wind market in cumulative installations, [with] close to 17GW of new capacity in 2021". It ads the year was the best so far for the offshore segment.
The Council also notes that it expects global wind power capacity to grow at a rate of 6.6% compound annual growth in the next five years, representing 557GW of new installations between 2022 and 2026. Although offshore wind generation remains relatively small in comparison to onshore, accounting for around 7% of global power generation last year, it continues to see increasing interest, with governments and energy providers seeing it as a market that can increasingly be tapped into.
As a whole, renewables have now led the way in new power generation for the last decade. It was 2011 when the contribution of fossil fuels last increased by more than renewables annually. That looks set to continue as across Europe investor confidence in wind energy remains high according to the latest findings of the continents industry body, WindEurope.
Europe faces some big challenges
In early May, WindEurope released its latest Finance and Investment Trends report. It said Europe had invested $43bn (€41bn) in new wind farms in 2021, adding this was financing a record 25GW of new capacity. But, it warned, investments were "falling well short" of the 35GW a year of new wind the EU needs to build if it is to "meet its 2030 climate and energy security targets".
The report said: "The strong onshore wind investments show that Europe is starting to turn the corner on permitting. But the results are still far off from where Europe needs to be to reach its new climate change and energy security targets.
"The REPowerEU agenda now wants the EU to expand its wind capacity from 190GW today to 480GW by 2030," continues the report. "This means building 35GW of new wind turbines a year until 2030. The new wind investments in the EU in 2021 covered only 19GW of new capacity."
WindEurope echoed concerns of others, warning the EU's failure to meet its annual targets for last year would hamper 2030 climate change ambitions set out in the "Fit for 55" package. A February 2022 report by the trade association lamented the lack of progress made.
Assessing both on and offshore wind development, the report said the EU 27 needs to install 32GW annually to meet its 40% renewable energy target. But, it warned, it was expected to build an average 18GW capacity via of new windfarms between 2022 and 2026. That would total around 89GW, largely through onshore developments, short of the 116GW needed.
"These low volumes undermine the Green Deal," said WindEurope CEO Giles Dickson. "And they're hurting Europe's wind energy supply chain."
Dickson sounded the alarm about the direction of the sector, saying the European wind industry was losing money, shedding jobs and closing factories, when it should be growing to meet the "huge expansion of wind power Europe wants". "If this continues," he said, "the Green Deal is in trouble, not to mention Europe's energy security goals." His words, then, would be amplified today given current events in Ukraine, and the geopolitical and economic ramifications they are having.
Speaking on the news that Europe was lagging in its efforts to develop wind power and meet its climate targets, head of climate group RE100, Sam Kimmins, says companies around the world are "directly sourcing renewable electricity at scale as it makes economic sense."
"However, to take advantage of this huge investment opportunity governments need to significantly improve procurement options and reduce regulatory hurdles," Kimmins continues. "More crucially, the EU and its member states must increase the speed of renewable energy development to meet the growing demand from companies both large and small."
Hope remains for new wind power investment
During 2021 there were several significant offshore wind projects that went live. However, the data suggests it was China that led the way on new developments, with four noteworthy facilities becoming operational, while the Netherlands saw two, and Denmark and the UK one each.
Yet this is not to say that China is single-handedly dominating new offshore wind production. The four Chinese facilities added 2,002MW in new capacity, while the European equivalents added 2,575MW, demonstrating that both regions are committed to the power source. Indeed. The UK's Triton Knoll project was the largest single project by capacity added of the eight, generating 857MW of power with 90 turbines.
Europe in general, and the UK in particular, therefore continue to play a leading role in developing substantial wind projects. Later this year Hornsea Two will become fully operational, powering approximately 1.3 million UK homes. Located in the North Sea, around 89 km off the Yorkshire coast, the farm will be the world's largest, spanning 462 km2.
Developer and operator, Ørsted, says as well as being the largest windfarm in the world, the development will include the world's biggest offshore substation, delivering electricity from offshore wind to millions of consumers.
Although wind power is increasingly becoming the renewable resource of choice across many parts of the world, it clearly continues to face challenges. Regulatory hurdles are among the most significant, with the industry pushing governments to streamline permitting processes and increase transparency. However, any changes need to happen more quickly if the sector is to revive its strong growth and support energy transition.