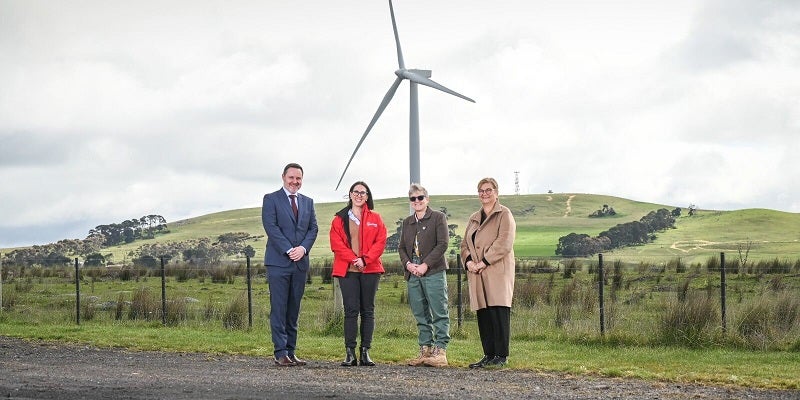 Acciona Energía, a subsidiary of Spanish infrastructure company Acciona, has signed a ten-year power purchase agreement (PPA) with the Barwon Renewable Energy Partnership (BREP) in Victoria, Australia.
Acciona Energía will supply 68GWh of clean energy to BREP annually from 1 December this year.
The clean energy will be delivered from the company's 132MW Mount Gellibrand wind farm, which has the capacity to power 90,000 homes in the region.
Acciona Energía Australia Energy Markets and Policy director Melanie Sutton said: "This agreement is another step towards delivering on the Victorian Government's Climate Change Strategy and an example of how major businesses can successfully decarbonise their energy use and reduce their power bills.
"We're really proud of this deal and how we're linking renewable energy generated here in Victoria to power local businesses and help them reach their decarbonisation goals."
BREP was established by Barwon Water, Barwon Health and GeelongPort to purchase renewable energy and reduce carbon emissions.
The three companies manage water, health and transport services in the state of Victoria.
Each of them signed the PPA with Acciona Energía at the Mount Gellibrand wind farm.
The companies' CEOs noted that the contract will help each company meet its decarbonisation targets and those of their individual sectors, as well as expedite Victoria's transition to renewables.
In July this year, Acciona Energía signed a framework agreement with Fortia to supply 1TWh of clean energy annually for a period of five to ten years.
Fortia will deliver renewable power to 20 Spanish companies under a corporate renewable PPA, which is said to be the largest corporate PPA with physical delivery for the industry in Spain.
Acciona Energía will supply clean energy from its power plants in Spain as part of its strategy to carry out more supply contracts and medium and long-term PPAs for corporate customers.