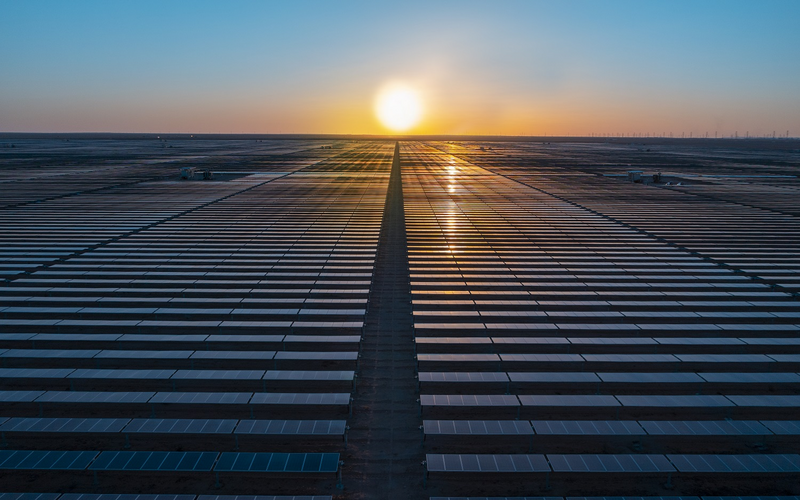 Saudi Arabian energy company Acwa Power has achieved financial close for the Sudair Solar Plant, a key project developed under the Public Investment Fund (PIF) renewable energy programme.
The 1.5GW photovoltaic (PV) project's limited recourse financing comprises senior debt structured as a soft mini-perm facility with a 28-year tenure, as well as conventional and Islamic tranches.
Banks financing the project include Mizuho Bank , Riyad Bank , Korea Development Bank and Standard Chartered Bank as senior lenders and mandated lead arrangers.
In addition, Aramco subsidiary Saudi Aramco Power Company (SAPCO ) has joined a consortium led by ACWA Power and Badeel.
The consortium claims to represent 'the strategic importance of the Sudair Solar PV project'.
ACWA Power and Badeel will each own a 35% stake in Sudair One Renewable Energy Company, a special purpose vehicle incorporated for the project.
The remaining 30% stake will be held by SAPCO.
The Sudair Solar PV project is located in Sudair Industrial City and will be built with a SAR3.4bn ($906m) investment.
Once completed, the project will be Saudi Arabia's largest single-contracted solar PV plant and one of the largest in the world.
It will have the capacity to power 185,000 homes while offsetting almost 2.9 million tonnes of carbon emissions a year.
The project's launch was announced at the opening of the Sakaka PV project in Sakaka City, Al Jouf Province, in April.
ACWA Power chairman Mohammad Abunayyan said: "Underpinned by our ambition and determination to continue driving the transformation of the Kingdom's energy sector, I would like to extend my sincere gratitude and pride following the signing of agreements for the first project under the PIF renewable energy programme.
"We are honoured to work hand-in-hand with [Saudi Arabia's] greatest national champions, including PIF, Aramco and leading local and international financial institutions, to bring the largest solar PV plant in Saudi Arabia to fruition."
The PIF renewable energy programme aims to support Saudi Arabia's energy transition and diversification efforts and to deliver 70% of the country's renewable energy under the National Renewable Energy Programme.