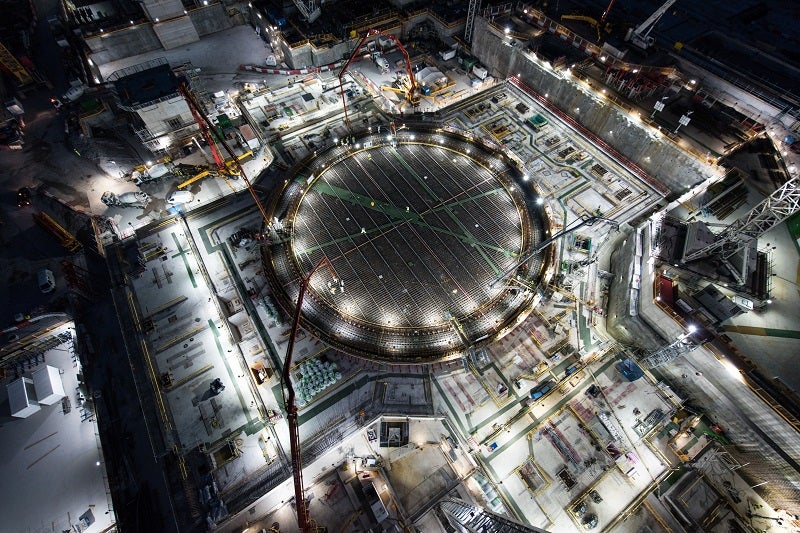 Electricity generation company EDF Energy, part of the EDF Group, has announced the completion of the second nuclear reactor base for Hinkley Point C in Somerset, UK.
In a statement, the company said the milestone was achieved on schedule despite new working conditions implemented to safeguard workers during the Covid-19 pandemic.
The construction milestone was achieved with the final concrete pour for the nuclear power station's 49,000-tonne second reactor base. The 8,991m³ pour is a UK record for continuous concrete pouring.
Hinkley Point C managing director Stuart Crooks said: "I want to thank workers and our union partners for their extraordinary efforts to make safe working possible during the pandemic. They have adapted to major changes in everyday behaviours and working practices which would have been unimaginable a few months ago.
"The commitment of our specialist suppliers across the UK and in Europe has also been instrumental in helping us safely achieve this major milestone.
"And we must never forget the duty of care we owe to our community, whose on-going support is vital to the success of our project."
EDF reached the 'J-zero' milestone after the completion of the first reactor's base in June last year.
The company said once the nuclear power plant becomes operational, it will produce reliable low carbon electricity for around six million homes.
Crooks added: "Hinkley Point C has a strong culture of learning and innovation which is leading to improved productivity as we get ahead building our second identical reactor. This experience is a great basis for further identical reactors at Sizewell C in Suffolk."
Last month, EDF Energy announced the submission of applications for the development consent order (DCO) for a new nuclear power station called Sizewell C in Suffolk, England.