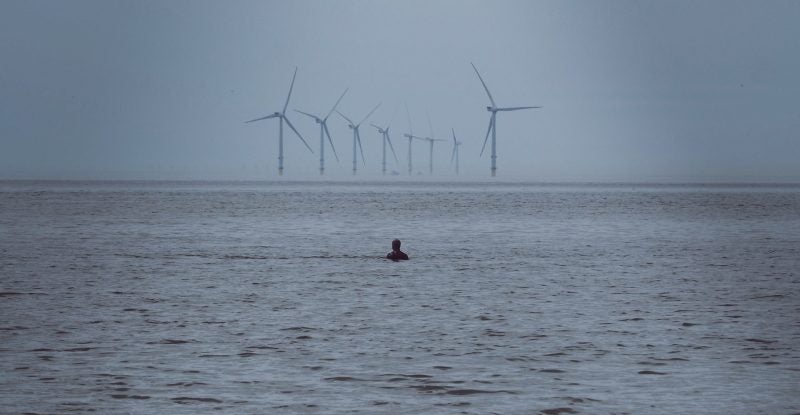 Siemens Gamesa Renewable Energy (SGRE) has won a contract to supply its SG 14-222 direct drive offshore wind turbine for the 2,640MW Coast Virginia Offshore Wind (CVOW) commercial project.
Developed by Dominion Energy, the offshore wind farm will be built in the US state of Virginia and will provide enough energy to power 650,000 homes, offsetting 3.7 million tonnes of CO2.
The financial terms of the deal have not been disclosed.
Understanding the project
SGRE was awarded the supply project order in January this year but the number of turbines on site – which will produce up to 15MW with a 222-metre rotor –  has not been disclosed. Installation works are expected to be completed by 2026.
The company said that the turbines' size and lighter weight will increase annual energy production by 25%, reducing materials and transportation costs per turbine.
Dominion Energy considers the 2,640MW fundamental for Virginia to meet its clean energy goals which are outlined in the Virginia Clean Economy Act, which pledges to transition to 100% clean energy by 2050.
The CVOW project is based on a CVOW pilot project that consisted of Dominion installing two 12MW turbines, the first offshore wind project to be built in US federal waters and set to be online this year.
Executives respond to the deal
Siemens Games offshore business unit CEO Andreas Nauen said: "Dominion Energy's selection of the SG 14-222 DD offshore wind turbine for deployment is an important next step for the sizable project, the US offshore wind industry, and the global offshore wind industry.
"In these turbulent times, where the winds of change are stronger than ever, and we're thrilled to join forces to create even more renewable energy for generations to come."
Dominion Energy generation construction vice-president Mark Mitchell added: "Siemens Gamesa is a global leader in offshore wind technology and these new state-of-the-art wind turbines will help us provide the clean, affordable energy our customers expect and support the Commonwealth's commitment to clean energy generation, firmly placing Virginia as a leader in offshore wind."
SGRE offshore North America head Steve Dayney commented: "It's only fitting that the US's largest offshore wind project will feature the largest installation announced to date of Siemens Gamesa's largest offshore wind turbine. We are proud to partner with Dominion Energy on such a significant project.
"The offshore industry is emerging in the US and with this agreement and this new product, we are positioned to significantly advance the growth of the industry and provide clean energy for many generations to come."
Company overview and share price
Formed in 2017 from the merger between Siemens Wind Power and Gamesa, in three years SGRE has become one of the main players in the global wind turbines market, with a €10.2bn revenue in 2019. The company's share price peaked today at €14.49, the highest in a month.
Providing energy to more than seven million customers and with a market capitalisation of $67.4bn, Dominion Energy is one of the largest utilities in the world.
Today, the company's share price opened at $82.49, the highest in a month.