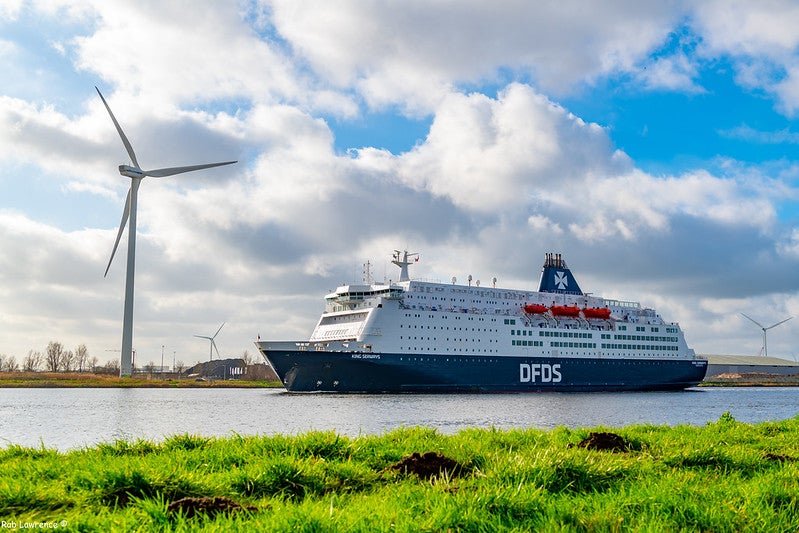 Chemical company Haldor Topsoe is participating in a green hydrogen project in Denmark, aiming to scale up to 1.3GW of production over ten years.
The currently unnamed scheme is seeking funding from the Danish government to develop a three-phase, wind-powered green hydrogen electrolysis plant.
The first stage would produce 10MW-equivalent of hydrogen by 2023, intended to fuel goods vehicles and buses. Production would then increase to 250MW-equivalent by 2027.
This would use carbon capture from waste and biomass facilities to make renewable methanol, fuelling ships and planes. The final phase would increase production to a full capacity of 1.3GW by 2030, capturing more CO₂ in the process.
Haldor Topsoe said in a statement that the development of the second two phases would depend on the completion of an offshore wind farm near Bornholm island.
The Bornholm project would create an artificial island in the Baltic Sea to help with farm operations and maintenance. The wind farm itself would generate up to 4GW of energy by 2030. It has been granted the potential to eventually scale up to 10GW of generation.
Funds for the project have come from wind farm developer Ørsted, hydrogen equipment producer Nel, logistics company DSV Panalpina, shipping company AP Moller – Maersk, and hydrogen specialists Everfuel .
Three transport companies also hold stakes: Scandinavian airline SAS, ferry and shipping operator DFDS, and the operators of Copenhagen Airport.
Haldor Topsoe said it has jointly invested at least $118m (€100m) but has not given any further details. The companies have also sought "substantial" funding from Innovation Fund Denmark, a government-run investment scheme.
Big hydrogen players add Denmark to growing list of projects
CEO Roeland Baan said: "For sustainable fuels to become competitive with fossil fuels, technologies must be matured and ultimately become available and proven on an industrial scale.
"Topsoe contributes to this transition with the necessary carbon emission reduction technologies, particularly within efficient hydrogen production from solid oxide cell electrolysis and proven technologies to produce sustainable fuels like jet fuel, ammonia, and methanol, which are in focus in this project."
Equinor has previously announced involvement in the Westküste 100 green hydrogen project in Germany. Funding for this, Germany's first industrial-scale hydrogen facility, started earlier this month. The company also has an interest in blue hydrogen, after its investment in a CCS-based plant in the UK.
Haldor Topsoe will assist in the construction of the NEOM project in Saudi Arabia, the largest planned green hydrogen plant. This will use 4GW of renewable power to produce 650 tons of hydrogen per day.