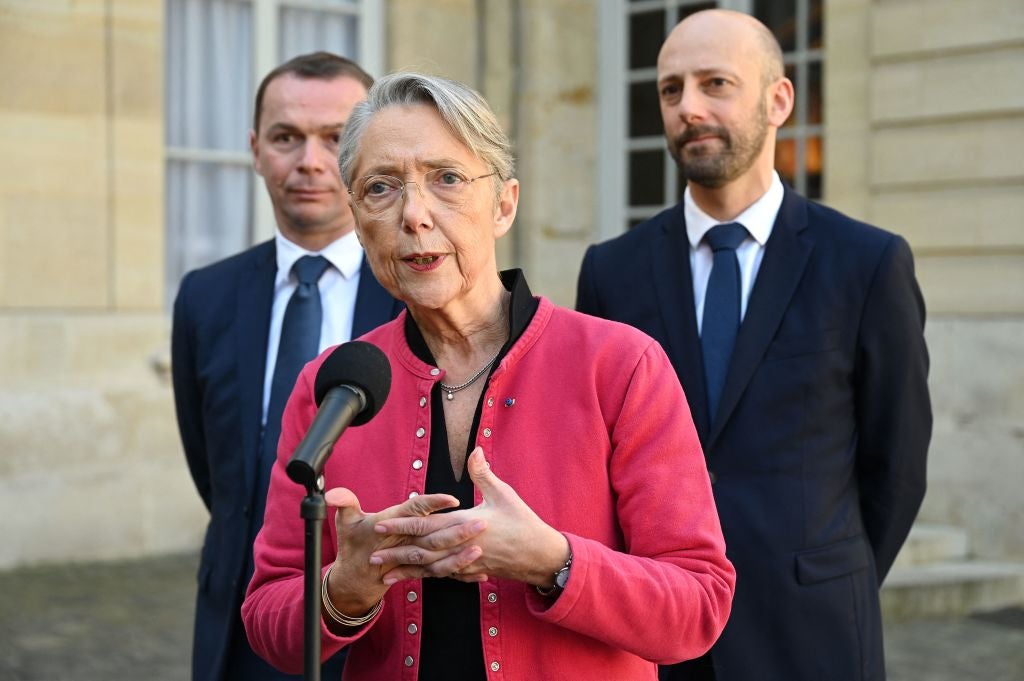 The French government has unveiled sector-specific goals to halve the country's greenhouse gas emissions by 2030, relative to 1990. The new suite of measures, notably targeting transport, buildings and industry, is intended to bring France into line with the EU's goal of a 55% emissions reduction by 2030.
French Prime Minister Elisabeth Borne unveiled the new measures on Monday. To align with the latest EU plans, France now aims to reduce its emissions from 408 million tonnes of CO2 equivalent (mtCO2e) in 2022 to 270 mtCO2e in 2030.
Borne presented the new objectives at a meeting of the National Council for Ecological Transition (CNTE), a government body that gives an opinion on environmental and energy legislation before it goes to parliament for a vote.
"In total, half of the effort [to reduce greenhouse gases] will be made by businesses, particularly large companies, a quarter by the state and local authorities, and the final quarter by households," Borne said during the CNTE consultation.
The replacement of traditional combustion engine cars with electric vehicles (EVs) is the main way of reducing emissions from transport, according to Borne's plan, delivering a saving of 11 mtCO2e. Transport is France's largest emitter.
The EU recently voted through a law which effectively bans the sale of new vehicles with combustion engines from 2035, a move including Germany and Italy. Germany won a last-minute concession to keep the door open to vehicles running on e-fuels.
"Large industrial sites" will need to reduce emissions by at least 24 mtCO2e by 2030. For buildings and construction, Borne's plan confirms the phase-out of oil-fired boilers and targets an end to new sales of gas boilers for the first time too, as well as the renovation of residential buildings.
These combined measures are expected to cut France's greenhouse gas emissions by 50%, relative to 1990, with another 5% reduction expected from carbon sinks to meet the EU's 55% goal. However, there is "still uncertainty" about France's carbon sink, the capacity of which has already almost halved since 1990, according to the Prime Minister's Office.
The total additional investment required by the government's plans amounts to about €66bn per year or 2.3% of GDP until 2030, according to a report by France Stratégie, an organisation that is part of the Prime Minister's Office, published on Monday.
Reports on the plans made no mention of the role nuclear power is expected to play in future emissions reductions. On average, France currently derives approximately 70% of its electricity from nuclear power. A government policy set under a former administration in 2014 pledged to reduce the country's nuclear share of electricity generation to 50% by 2025. However, this was postponed in February last year following Russia's invasion of Ukraine and subsequent European energy crisis, with the government announcing potential plans to build a further eight reactors citing energy security.