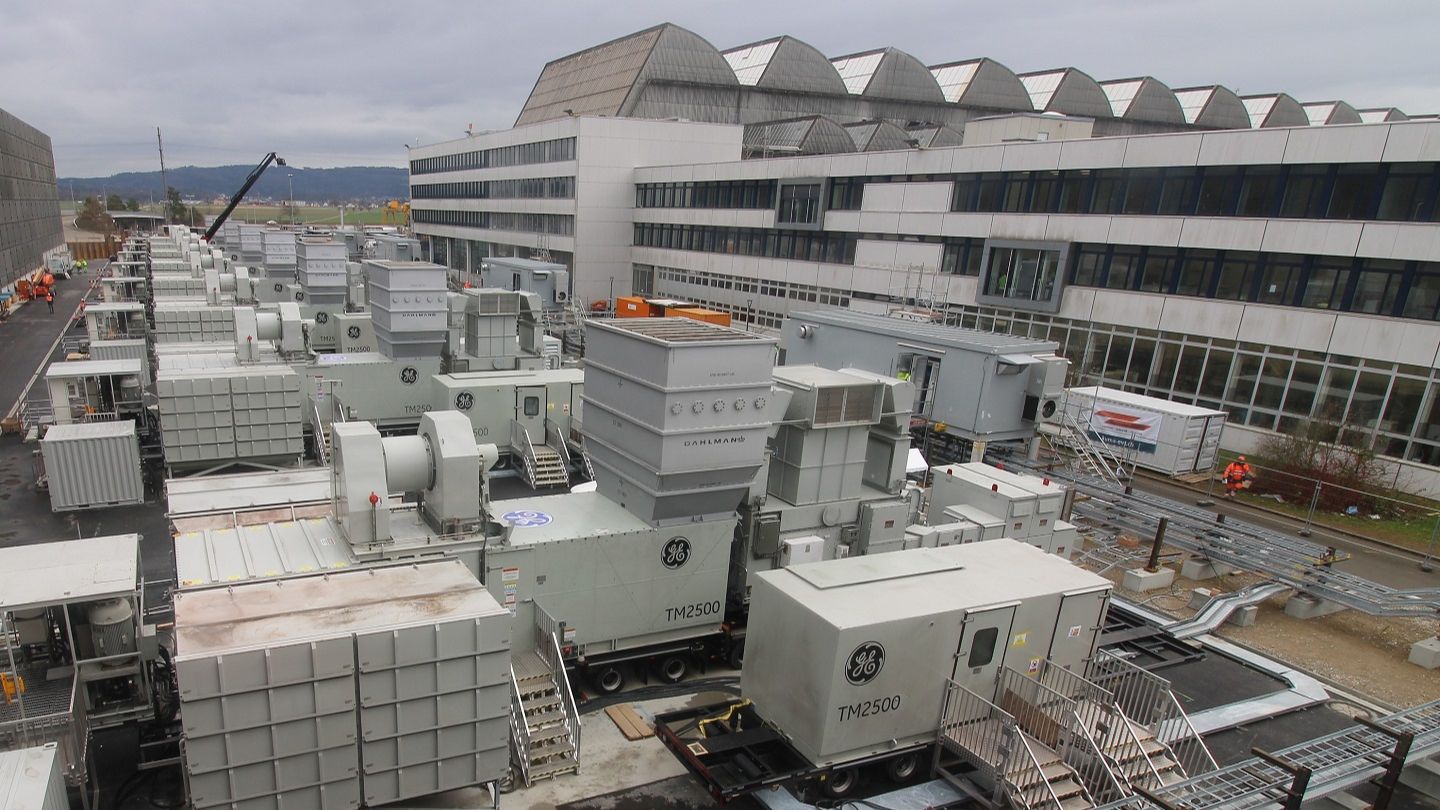 GE Gas Power, a division of GE, has announced the installation of eight 250MW gas-fired turbines in Switzerland.
The turbines were installed at GE's manufacturing centre in Birr, 30km west of Zurich. Each of the turbines has 34MW of capacity.
Installed on trailers, they will act as temporary reserve power for the Swiss Federal Office of Energy.
GE also noted that the installation of the turbines was completed within 26 weeks.
The TM2500 gas turbines have been configured to be dual-fuel capable and run on several different fuel sources, including both gas and liquid fuels, and on a configuration of the combustion system.
These fuels include hydrogen, biogas, biodiesel, synthetic fuels and sustainable air fuels, produced using renewable energy.
GE claims that the TM250 turbines can run on up to 85% hydrogen by volume when natural gas is blended with it.
It is working to expand this capability, which will further bring down carbon emissions from the turbine fleet's operation.
The turbines have been built for flexibility and quick dispatch and can achieve full power within five minutes while occupying a small amount of space.
Derived from jet-engine technology, there are more than 300 TM250 turbines installed around the world.
GE Gas Power Switzerland chief technology officer Christian Verhoeven said: "After the connection to the power grid was completed at the end of February 2023, the tests for commissioning have also been completed successfully and the power plant is able to supply electricity if required. The power plant will provide a source of emergency power for the electricity grid, and one whose emission levels can be reduced using blends of hydrogen fuel in the future.
"The scope and nature of this project are extraordinary: GE built not just the power plant but also supporting infrastructure, and orchestrated the work of more than 200 people. At the peak in January, we had approximately 500 people working on this project, which was executed safely and in record time."