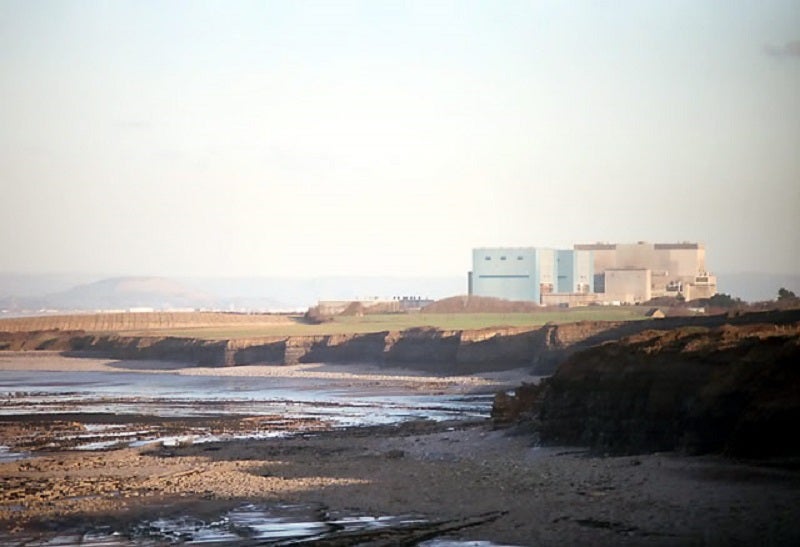 A specialist UK fish deterrent company has expressed concern over the method proposed to protect rare fish from the inner workings of a new nuclear plant. It has called on the developer of Hinkley Point C to use acoustic fish repellent technology in  its fish protection systems.
Fish Guidance Systems managing director David Lambert has said EDF Energy's handling of fish could have a negative environmental impact. The company is currently developing the Hinkley Point C nuclear plant in Somerset, UK. It finished laying the second reactor's concrete base in June.
Hinkley Point C takes water from the Bristol Channel, close to the Severn Estuary conservation area. The area has the world's third-highest tidal range, meaning water heights vary by up to 15m during the day. Because of this, the plant's water intake will be constructed 3.3km from the shoreline to ensure consistent supply.
But this high tidal range also gives home to several species of rare bird and fish in the area. Fisheries scientist Dr Andy Turnpenny says the water intakes could affect these.
"The Severn Estuary is a Special Area of Conservation important for its role as a fish nursery and migratory corridor," Turnpenny said. "There is uncertainty over the exact impact Hinkley Point C will have on the fish assemblage that supports the complexity of bird species and commercial fish stocks."
Why fish deterrents have repelled Hinkley Point planners
He believes acoustic fish deterrents (AFDs), which repel fish with sound waves, are a "keystone" to minimise harm to fish. These systems would deter rare species of salmon and shad, which he says might not survive other fish-limiting systems. However, EDF Energy has decided not to use an acoustic deterrent.
A spokesperson for EDF Energy said Hinkley Point C will use two other methods to minimise disruption to fish. It will use water intakes designed to reduce fish intake, as well as a fish return system. This would filter out fish which have entered the intakes before piping them another 500m back into the Channel.
The company has said these methods will mean a "negligible" impact on the area, citing a study by government agency Cefas. It also says maintenance of sound projectors would be "dangerous" and pose "unacceptable risks".
The Cefas report says the intakes would require 288 sound projectors, requiring diver maintenance every 12 months. It also says weather and tidal windows would limit diver operations.
How have fish deterrents evolved?
However, Turnpenny says the acoustic devices are an integral part of the fish-conserving intakes, which he helped design. He said: "Without it the fish will come upon the danger too late to take any avoiding action."
At the same time, Lambert disputes Cefas' findings, saying: "These points do not take account of the fact that AFD technology has moved on considerably in the last few years. Systems have now been designed to operate in the conditions of the Severn Estuary, including a service interval of two years or more. Also, they do not appear to have given due consideration to the use of remotely operated vehicles (ROVs), which are now used routinely in the offshore industry for underwater maintenance operations that could once only be carried out by divers."
He also says the study makes several assumptions that are "difficult to justify". He claims the report "does not take sufficient account of how climate change and other external factors might alter the characteristics of fish stocks over the 60-year operating life of the station."
The Cefas report draws several conclusions on climate change, but notes that "the effects of climate change on fish communities are hard to predict with accuracy". EDF says its water use will not exceed levels used in the area in the 1990s, but it will use greater fish protection than then.