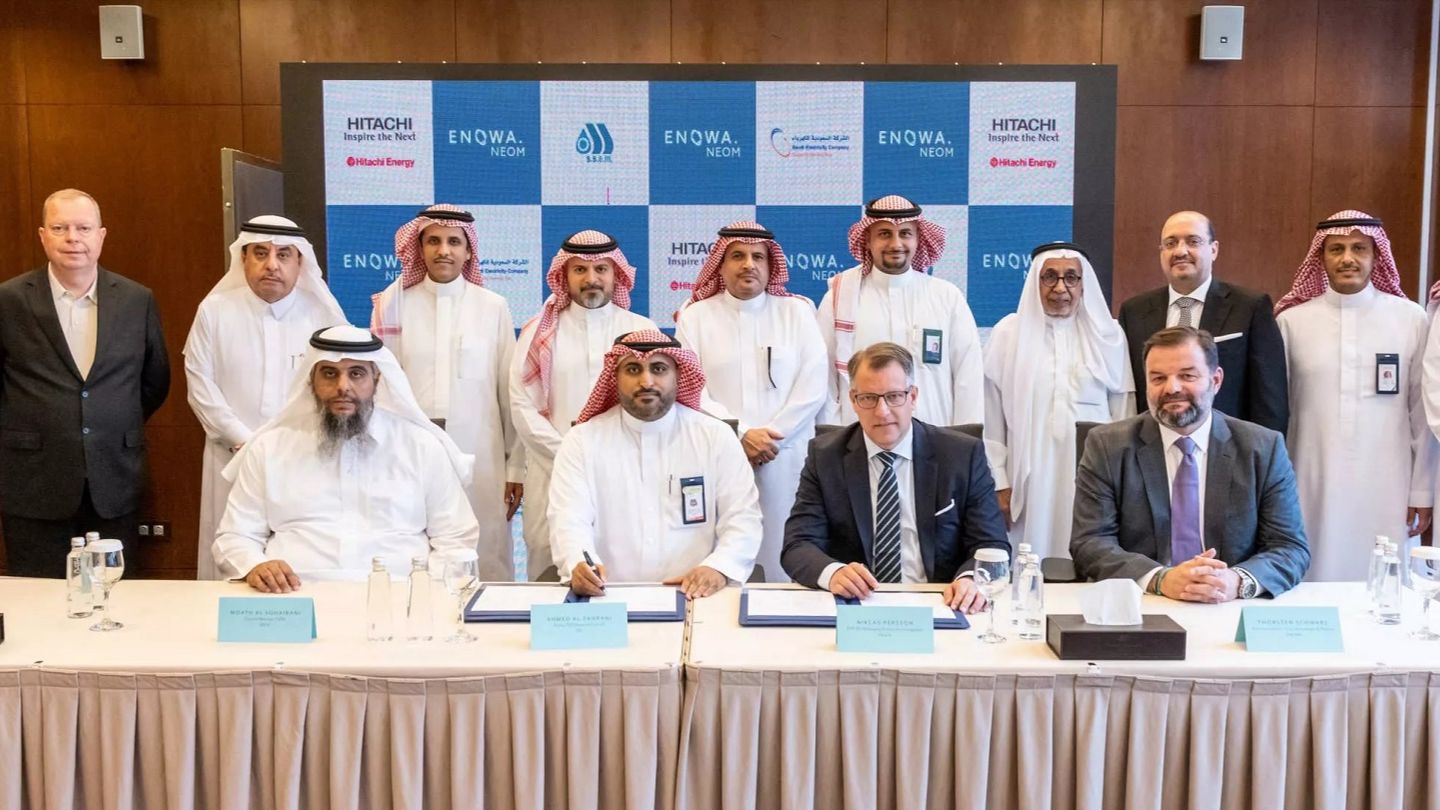 Electrical engineering company Hitachi Energy has signed agreements with Saudi Electricity Company (SEC) and Enowa to design and supply three transmission systems for NEOM, a smart city being developed in Saudi Arabia.
The name NEOM is derived from the first three letters from the Ancient Greek prefix "neo", which means "new," and the abbreviation of "mostaqbal," an Arabic word meaning "future".
Hitachi will supply the new future city with three high-voltage direct-current (HVDC) transmission systems with a 9GW capacity to NEOM's utility company Enowa.
The three HVDC links will each have 3GW, 525kV HVDC light transmission systems connecting NEOM with the Yanbu area more than 650km away in western Saudi Arabia.
Hitachi is supported by its consortium partner Saudi Services for the project's electro-mechanical works.
Hitachi's scope includes design, engineering and procurement, HVDC technology and the commissioning of the HVDC light converter stations.
SSEM will supply alternating current (AC) equipment, as well as will build and install the project.
The converter stations will convert power from AC to DC and then back to AC to be integrated into the receiving grid.
Hitachi and Enowa also signed early works and capacity reservation agreements for two additional HVDC projects, each with a rating of up to 3GW, and committed the resources and capacity required.
This will be part of a new scalable and modular network design which can integrate renewables and energy storage technologies.
Hitachi Energy grid integration business managing director Niklas Persson stated: "We are delighted to strengthen our collaboration with Enowa and the Saudi Electricity Company in order to power one of the most visionary development projects of all time.
"As the world progresses towards a more sustainable future, our expertise and HVDC technologies are true enablers of the electrification of the global energy system and the transition to renewables."
Enowa grid technology projects and energy executive director Thorsten Schwarz stated: "By securing the first capacities for such an important part of our future grid in only one year since the decision to use this technology, we show Enowa's commitment to supporting Saudi Vision 2030 in collaboration with the Saudi Electricity Company and Hitachi Energy."