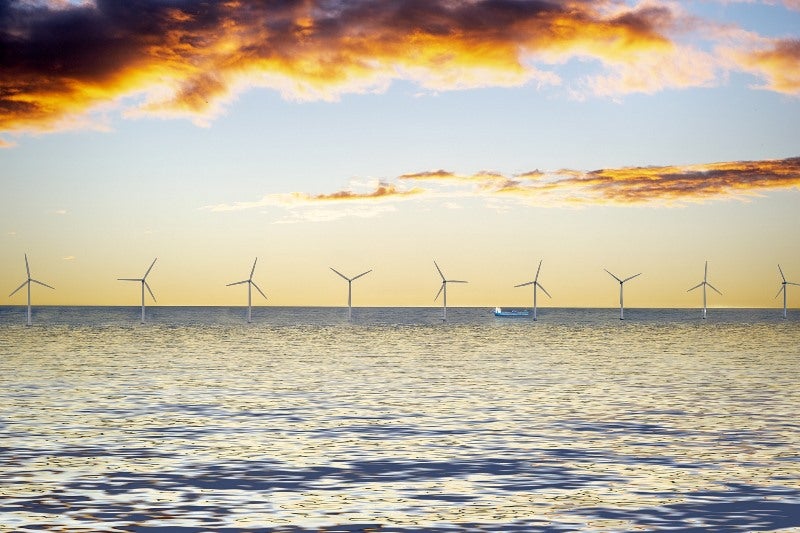 The state of New York authorised the largest order of offshore wind power in US history on 18 July, with New York Governor Andrew Cuomo announcing that two projects, Empire Wind and Sunrise Wind, would be the state's first offshore windfarms.
Empire Wind is an 816MW project which will be developed by Norwegian energy company Equinor. It will be formed of 60 to 80 turbines, which will offer a capacity of 10MW each. At a cost of $3bn, the windfarm is expected to be completed in 2024 and be able to power over 500,000 homes.
Sunrise wind is an 880MW joint project between Danish renewable energy company Ørsted and Eversource, an energy company based in New England, US. The windfarm will use Siemens Gamesa Renewable Energy (SGRE) SG 8.0-167 DD wind turbines and will also be completed in 2024.
New York State plans to build 9,000MW of offshore wind power by 2035 as part of the state's goal to reduce greenhouse gas emissions by 40% by the 2030s. Governor Cuomo also announced that the state would invest $287m in manufacturing, service and port facilities in New York and $20m for a wind workforce training system based at the State University of New York.
Offshore wind reaction
Cuomo tweeted: "I just executed the largest offshore wind agreement in the nation and signed the Climate Leadership and Community Protection Act, the most aggressive climate legislation in the US.
"New York is officially a global leader in the fight against climate change!"
American Wind Energy Association (AWEA) senior director Laura Smith Morton added: "Governor Cuomo's vision to power the Empire State with clean, American-made offshore wind power will benefit all New Yorkers."
"Large-scale wind projects, like those selected today, equal large-scale job creation and infrastructure investment in New York City and the state's coastal communities."