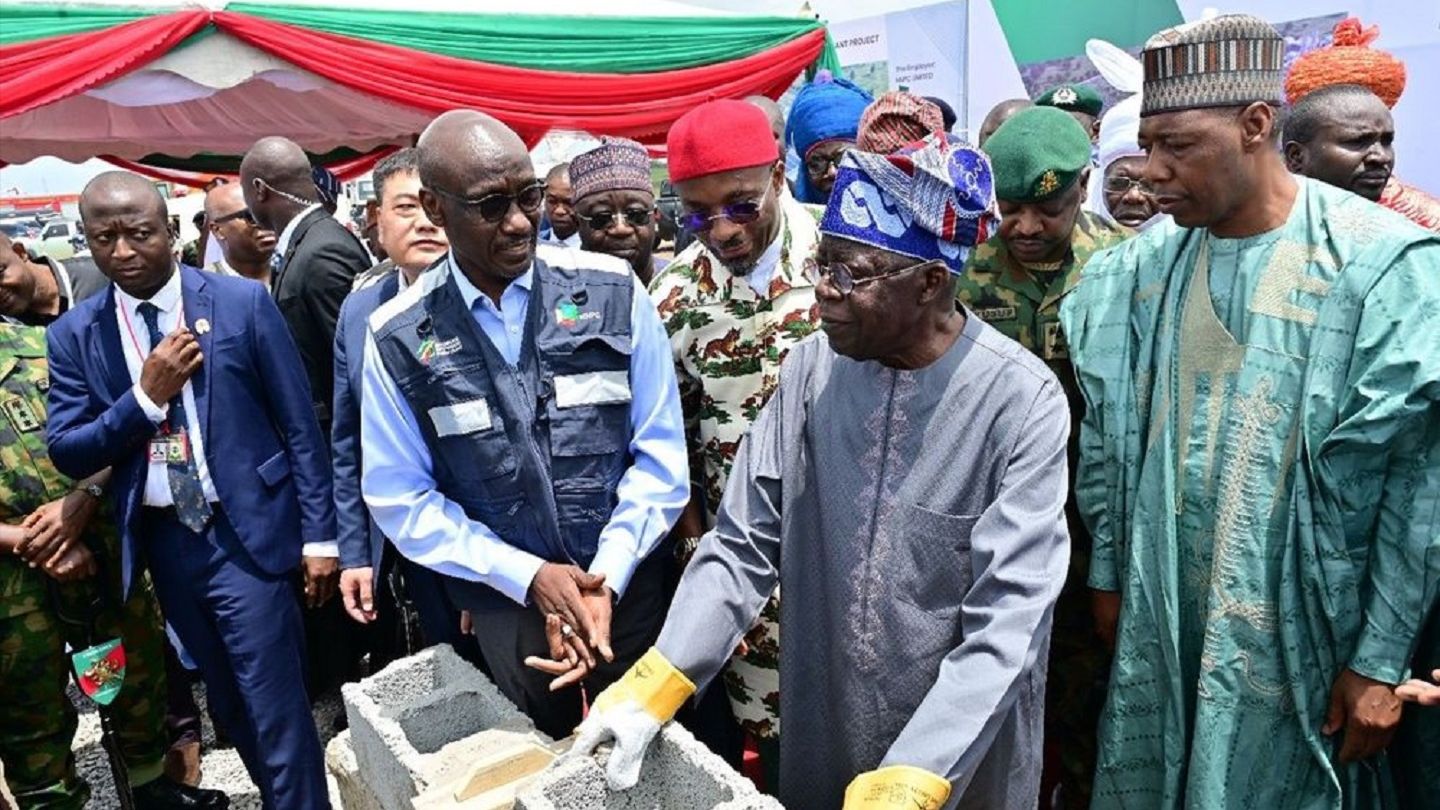 Nigerian President Bola Ahmed Tinubu has broken ground on the first phase of the 1.35GW Gwagwalada independent power plant (GIPP) in the capital city of Abuja.
Phase 1 of the Nigerian Government's GIPP project is being developed by the Nigerian National Petroleum Company (NNPC) and will have a 350MW capacity.
The Gwagwalada project is one of the NNPC's flagship power projects along the Ajaokuta-Kaduna-Kano gas pipeline corridor. Along with the 900MW Kaduna and 1.3GW Kano power projects, it is part of a cumulative capacity of 3.6GW currently in development.
As a combined cycle gas-fired power plant, the Gwagwalada project will be built on 547 hectares of land in the capital, the Premium Times of Nigeria reported.
Building will take place in three phases. Each phase will include three powertrain blocks with 450MW of power-generating capacity.
Each block will be powered by two General Electric GT13E2 turbines, two heat recovery steam generators, one steam turbine electric generator, a direct air-cooling condenser and a black start diesel generator.
The China Machinery and Engineering Corporation, part of the China National Machinery Industry Corporation, has been selected as the engineering, procurement and construction contractor for the project.
The Gwagwalada project will generate 10.3 million megawatt-hours of electricity annually.
The power will be sold under a power purchase agreement with Nigerian Bulk Electricity Trading.
It will then be supplied to distribution companies under long-term agreements and via direct sales to major offtakers.
The power plant will be fuelled by natural gas produced within the country.
NNPC group CEO Mele K Kyari stated: "Nigeria is endowed with significant natural gas resources of over 209 trillion cubic feet (TCF) of proven gas reserves and a potential reserve of over 600TCF. As a commercial enterprise, NNPC sees this project as an opportunity to monetise our abundant natural gas resources by expanding access to energy to support economic growth, industrialisation and job creation across the country."