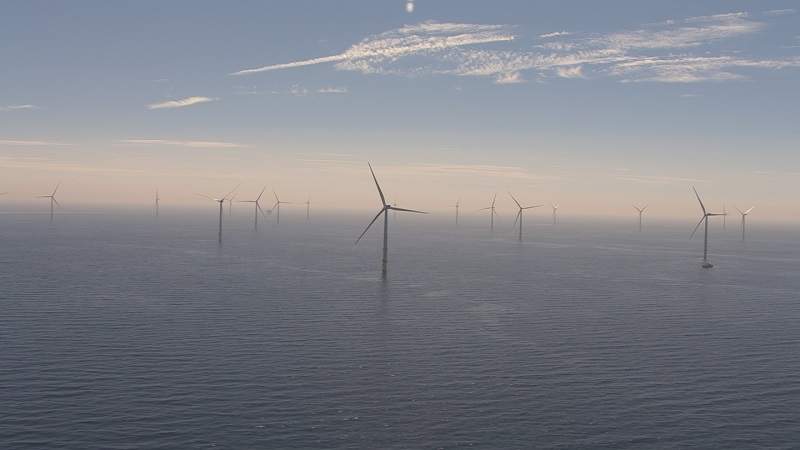 Danish renewable energy company Ørsted's operating profit in the first half of 2019 (H1) was just over $1.3bn (DKK8.8bn), an increase of 2% from DKK8.6bn in 2018, according to its interim financial report for H1 2019.
The DKK8.8bn operating profit was mostly from offshore wind, which recorded an operating profit of DKK7.3bn, an increase from DKK7bn in 2018. Ørsted cited the ramp-up of the major offshore wind projects Borkum Riffgrund 2, Walney Extension and Hornsea 1 as the key reasons for the increased profits.
The company's onshore wind operating profits rose to DKK300m from zero in 2018 due to the commissioning of windfarms in Texas and South Dakota. Bioenergy profits fell from DKK400m to DKK300m in the period, which Ørsted states were due to lower generation and higher maintenance costs.
Ørsted's customer solutions operating profits fell from DKK1.3bn in H1 2018 to DKK900m in H1 2019 due to a one-off compensation payment from a gas-related purchase in H1 2018 and a drop in gas prices in H1 2019.
Ørsted's power generation from offshore and onshore rose by 45% to seven terawatt-hours (TWh) in H1 2019 but despite this Ørsted stated: "We are not fully satisfied with our generation in H1 2019 where the number of outages and curtailments across the portfolio has been higher than normal." These outages include a series of array cable repairs at windfarms and a platform fire at Horns Rev offshore windfarm in October 2018.
The proportion of energy from renewables produced by the company rose from 71% in H1 2018 to 82% in H1 2019. Looking ahead to H2 2019, the company expects that its operating profit at the year will stand at DKK15.5-16.5bn.
Ørsted CEO Henrik Poulsen said: "2019 has been a very good year for Ørsted so far. Operating profit for the first half of the year amounted to DKK 8.8 billion, which was in line with our expectations and keeps us well on track to deliver on our full-year guidance of DKK 15.5-16.5 billion.  […]
"Over the past decade, we have undertaken one of the most ambitious green transformations in the global energy industry, guided by our vision of creating a world that runs entirely on green energy and our strong commitment to the Paris Agreement and the UN Sustainable Development Goals. We are fully on track to meet our target of a 98% reduction of the carbon emission intensity from our energy generation by 2025, making it essentially carbon-free."