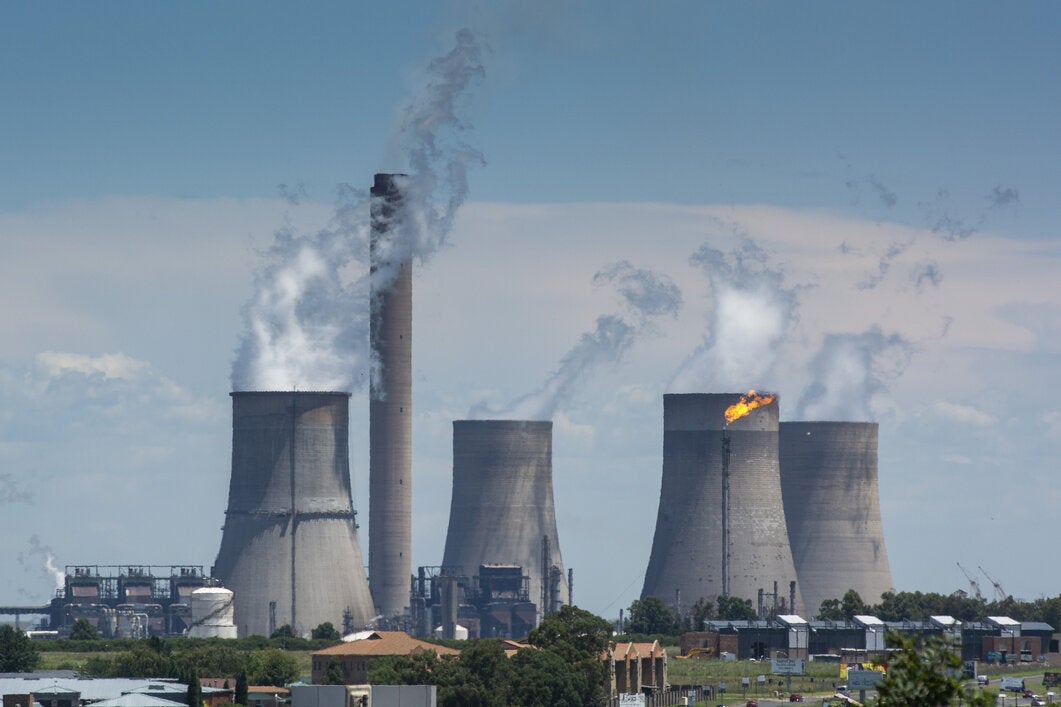 South Africa must cease its reliance on coal power to generate electricity and only use minimum amounts of gas, the country's independent advisory body, the Presidential Climate Commission (PCC), has said.
Last year, South Africa generated more than 70% of its electricity from coal. The PCC has recommended that a review of the country's Integrated Resource Plan (IRP), a road map for its energy industry and energy transition, should include 50GW of renewable energy by 2030.
This is up from what was set out last year under a previous edition of the IRP, which suggested an increase of 25GW of renewable energy: 2.5GW of hydropower, 6GW of solar power, 14.4GW of wind power and 2GW of energy storage capacity.
It also said that gas power should be reduced, with a maximum of 5GW of gas-fired plants being built in the coming years. These should only be used as a last resort when demand peaks, it added.
The PCC warned against continued investment in fossil fuel power generation, as well as nuclear plants, suggesting this could negatively impact the county's competitiveness in the future as the world shifts towards clean energy to align with targets set out in the Paris Agreement.
It also recommended that the IRP be updated to include detailed plans on upgrades to the country's national grid, the weakness of which has limited the country's transition to renewables.
The recommendations come as South Africa continues to experience its worst power cuts on record. Last month, state-owned power company Eskom warned that power cuts in the country would reach unprecedented levels this coming winter as the electricity crisis continues.
These power outages, sometimes affecting households and businesses for up to ten hours per day, are largely caused by Eskom's ageing coal power stations. The average age of the company's coal plants is 41 years.
I would maybe rephrase as something like: To maintain the integrity of the grid during the ongoing demand pressure, the company predicted that it may need to move to 'stage-eight' scheduled power cuts to shed 8GW worth of power generation from the grid. This would equate to 16 hours of outages in a 32-hour cycle. Load shedding from the grid has previously not risen above stage-six.
The PCC also recommended that the country's President Cyril Ramaphosa commission an independent study into how electricity is priced in South Africa, specifically looking at how Eskom could recover lost costs.