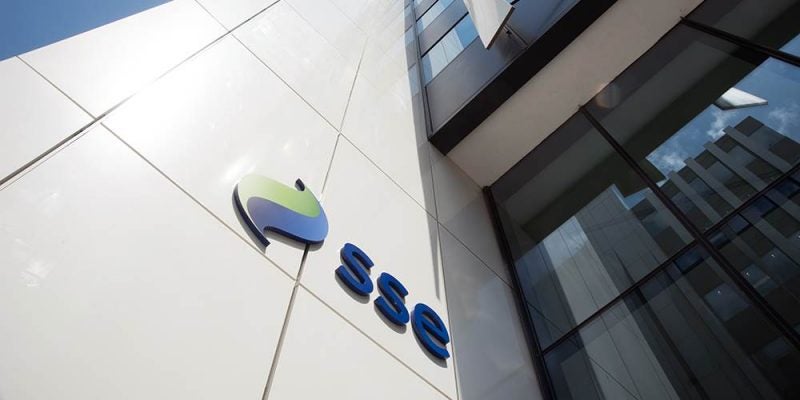 Scottish energy company SSE has reported profits of £129m before tax for the first half of 2019, a move back into profit following a £285m loss in 2018.
This increase to profit represents a 10% increase in earnings per share on continuing operations to 18p, with reported earnings per share of 6.2p compared to the 26.4p loss in 2018.
SSE's capital and investment expenditure for the first half of 2019 was £638m, a 19% decrease from 2018 that includes a £446.2m investment in regulated electricity networks and renewable energy. The company's full-year capital and investment expenditure is now expected to be around £1.4bn.
This investment expenditure represents an increased focus on renewable generation, with SSE attributing its financial success in 2019 to its attempts to put itself at the centre of UK and Irish decarbonisation efforts.
In September 2019, SSE and Norwegian energy company Equinor were awarded contracts to develop three large-scale offshore wind projects in the Dogger Bank region of the North Sea.
However, the company did incur a £489m impairment from the sale of its Energy Service business to UK energy supply company Ovo Energy in September 2019. SSE reported adjusted operating losses of £22.7m from discontinued operations for the first half of 2019, representing a 1.6p adjusted loss per share.
SSE chair Richard Gillingwater said: "SSE is progressing well in the execution of its low-carbon strategy with the sale of SSE Energy Services leading to group more focussed on renewable energy and regulated electricity networks.
"SSE Renewables has an enviable development pipeline bolstered by recent success in securing valuable Contracts for Difference and we have strong business plans for the upcoming Transmission price control. Our growth is aligned to net zero emissions and looking ahead to COP 26 in Glasgow next year, we will be encouraging even faster decarbonisation.
"Clearly some headwinds remain in the sector with political uncertainty and aspects of UK government policy being subject to judicial process, however, we have strong optionality to create value through the low carbon transition and deliver our dividend commitments."