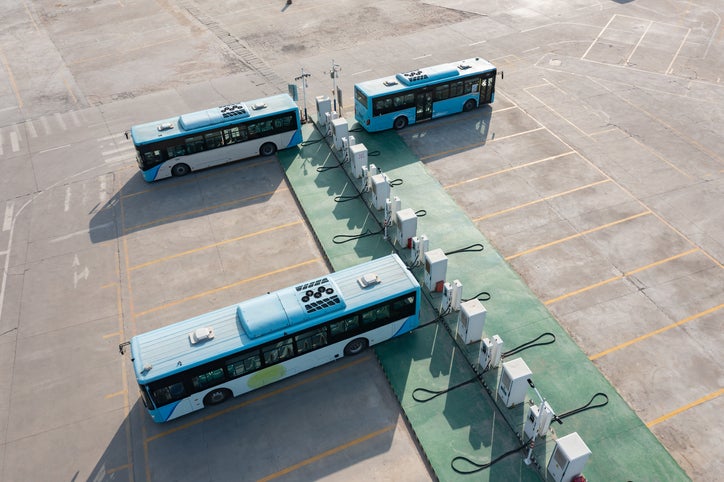 The UK Government has announced £77m ($97m) in funding for a zero-emissions vehicle project that will include emergency services vehicles.
The project seeks to develop a hydrogen fuel-cell range extender for specialist electric vehicles (EVs) such as fire engines and ambulances. A project focusing on battery-powered buses will also benefit from the scheme.
The UK Government said in a statement that the project will create 44,000 new jobs. Industry and Economic Security Minister Nusrat Ghani said the scheme will help the UK industry to "stay ahead of international competition".
"Zero-emission cars, vans and taxis are increasingly common, but this cutting-edge work is going to mean clean, green vehicles designed and built in the UK can increasingly take on the toughest jobs too, from life-saving emergency services to haulage and public transport," he added.
According to a report released by the International Energy Agency last month, buses and other large vehicles will be the next key area of development in the EV space. In 2022, nearly 66,000 electric buses and 60,000 medium and heavy-duty trucks were sold worldwide, representing about 4.5% of all bus sales and 1.2% of truck sales.
The funding has been rewarded through the Advanced Propulsion Centre's (APC) Collaborative Research and Development programme. Government will provide £38.4m of the investment, backed by a further £38.7m from the automobile industry.
APC CEO Ian Constance claims that the project will "push the boundaries of clean technology for the role while securing jobs across the country".
Funding recipients include Ulemco, which will receive almost $10m for the development of specialised EVs such as ambulances, fire engines and street sweepers. Additionally, Bramble Energy will receive $16m to "demonstrate a novel fuel cell/battery hybrid powertrain on a double-decker bus".