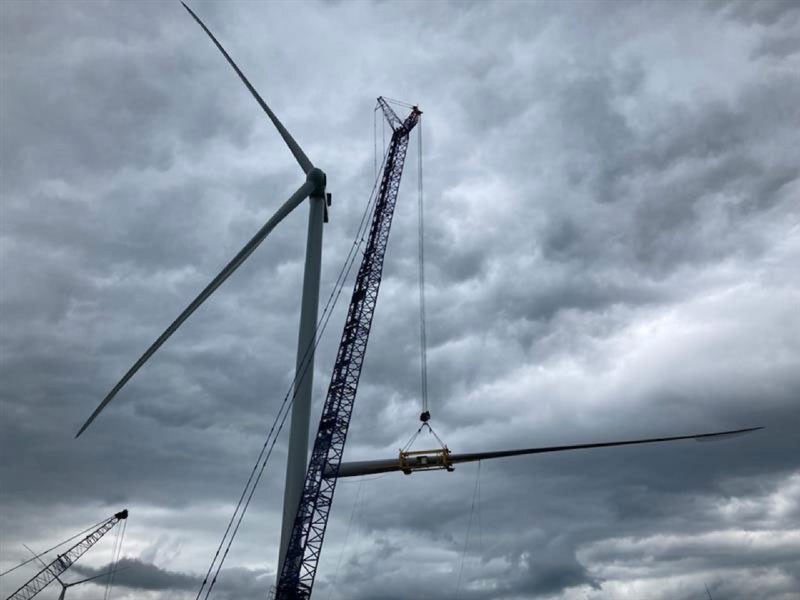 Built with an investment of $275m, Glacier Sands wind farm has a power generation capacity of 185MW. Credit: Cordelio Power.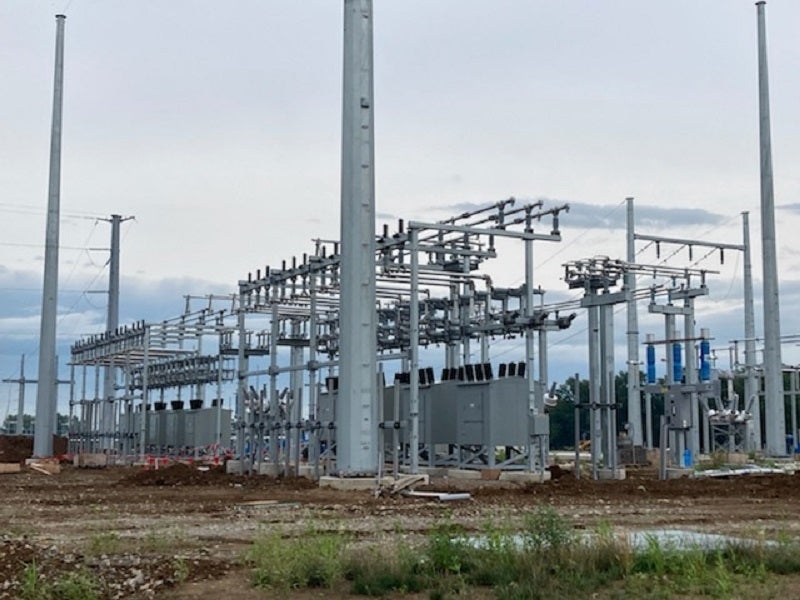 The power generated from the wind farm will be supplied to Microsoft under a 15-year PPA. Credit: Cordelio Power.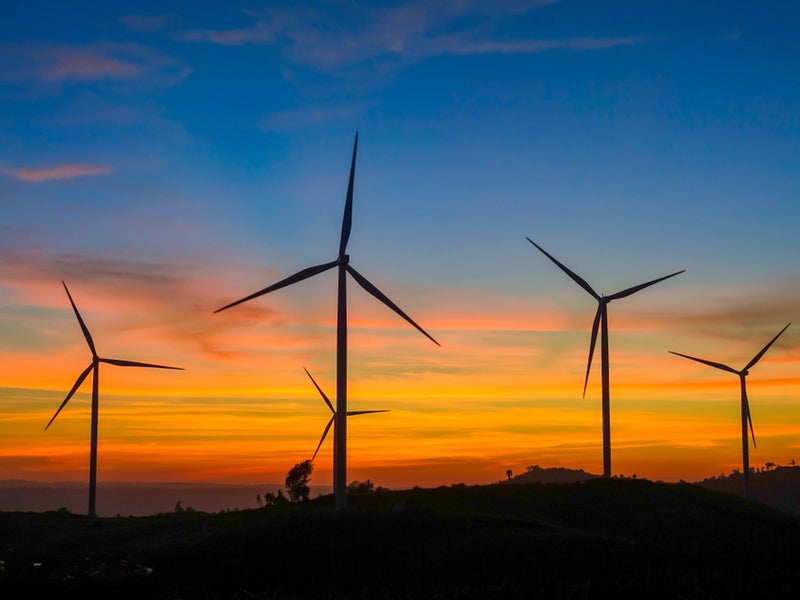 Vestas supplied its V150-4.2 MW turbines for the Glacier Sands project. Credit: GH Studio/Shutterstock.com.
Glacier Sands is an operational 185MW onshore wind farm located in Illinois, US. Owned and operated by Cordelio Power, the facility began commercial operations in December 2021.
The wind farm was developed by Swift Current Energy and Cordelio Power with an investment of $275m. Construction of the project began in Autumn 2020.
Cordelio Power acquired the Glacier Sands project along with the Moraine Sands wind farm from Swift Current Energy in July 2020. Swift Current, however, works with Cordelio Power to support the development and operations of the two projects, under a development services agreement.
Moraine Sands is a 170MW wind farm being developed in Illinois, US. It is expected to be commissioned in 2022.
Location
The Glacier Sands project is located within Salt Creek, Pennsylvania, and Allens Grove townships of Mason County, Illinois.
It was built on 11,000 acres of private agricultural land, situated 0.93km north of Mason City and 0.8km away from San Jose.
Details
The Glacier Sands wind farm is powered by 43 wind turbines each with a power generating capacity of 4.3MW. It is installed with Vestas V150-4.2MW turbines in 4.3MW optimised mode.
The V150-4.2 MW turbine is claimed to offer a high-capacity factor even at sites with low wind speeds. It has a rotor diameter of 150m and a swept area of 17,671m² (190,209ft²), while each blade has a length of 73.7m.
Installed on a tower with a maximum height of 110m, each turbine has a cut-in wind speed of 3m/s and a cut-out wind speed of 22.5m/s.
Off-take agreement
The Glacier Sands wind farm is supported by a 15-year power purchase agreement (PPA) with multi-national technology company Microsoft, which agreed to buy 100% of the generated power from the facility.
Financing for the Glacier Sands project
Cordelio Power secured financing for the wind energy project in July 2021 from a lender group comprising Rabobank, National Bank of Canada, Bank of Montreal, and Mitsubishi UFJ Financial Group (MUFG). The funding was co-ordinated by Rabobank.
Berkshire Hathaway Energy Investment Group, the tax equity partner of Cordelio Power, had provided the initial funding for the project.
Contractors involved
Denmark-based turbine maker Vestas was selected to supply the wind turbines for the Glacier Sands project in September 2020.
The order also included a 20-year service agreement to ensure the turbines' optimised performance during the project's lifetime. The company started the delivery of the turbines in the second quarter (Q2) of 2021.
Cordelio Power appointed Infrastructure and Energy Alternatives' (IEA) subsidiary White Construction for the engineering, procurement and construction of the project in December 2020. The contractual scope included construction of roads within the site, public road improvements, installation of foundations and collection systems, as well as erection of turbines.
K2 Management provided project and construction management services for the project. It was responsible for the management of project stakeholders, site activities, contractors, and original equipment manufacturers (OEMs).
Western EcoSystems Technology, an environmental and statistical consulting services firm, was engaged to conduct wildlife surveys and risk assessments for the project. The surveys, which began in May 2017, helped in assessing the risks caused by the Glacier Sands wind farm's development to birds, bats and other sensitive species.
AWS Truepower, a subsidiary of safety science company UL, provided sound analysis, while Capitol Airspace Group conducted airspace analysis and obstruction evaluation studies for the project.