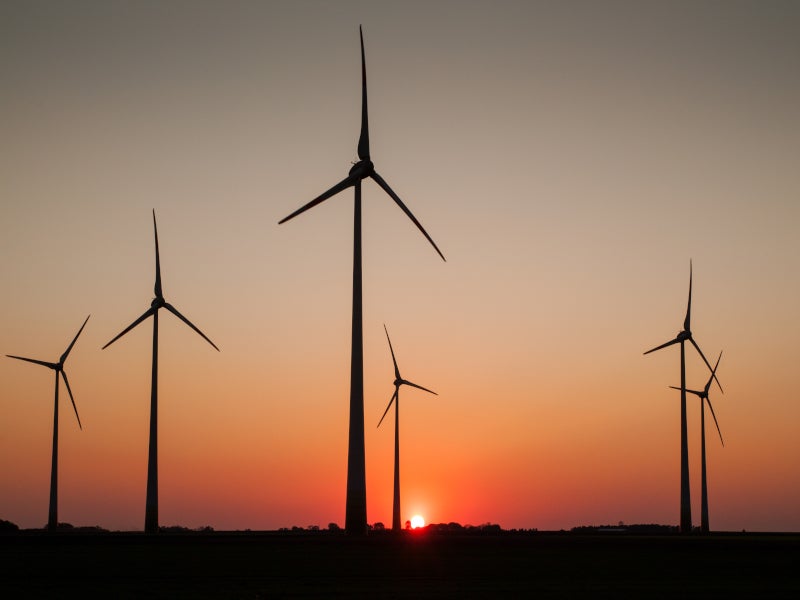 Duke Energy Sustainable Solutions' 207MW Ledyard Windpower Project in Iowa commenced operations in January 2023. Credit: Fluechter Photography / Shutterstock.com.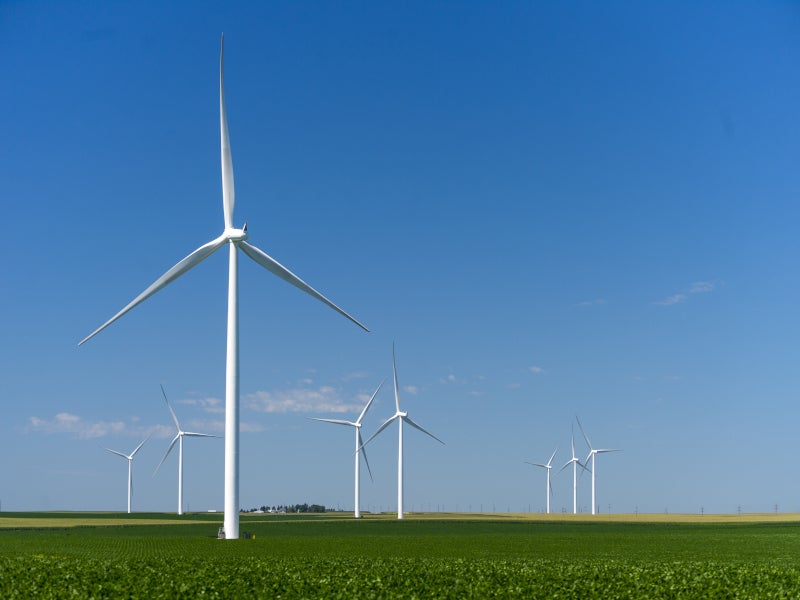 Construction on the wind power project started in August 2021. Credit: Gavin Baker Photography / Shutterstock.com.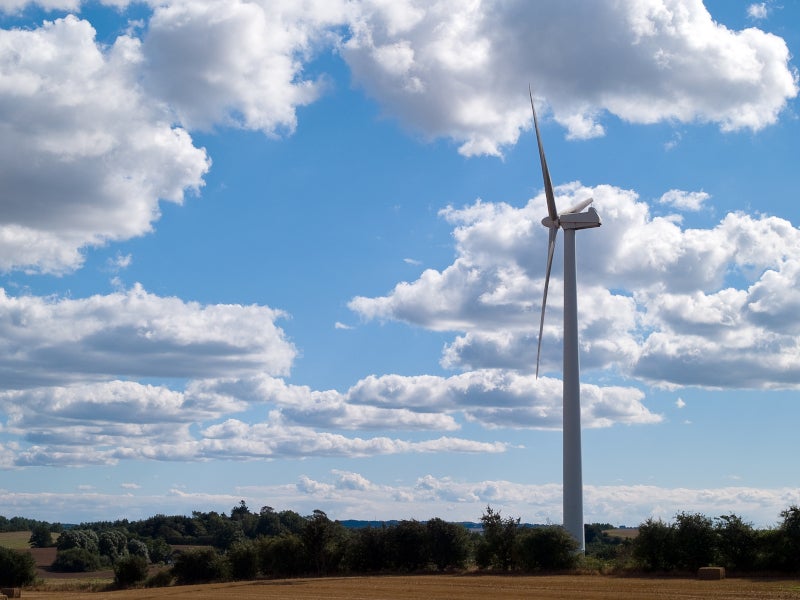 The wind farm is equipped with 46 Vestas V150 4.5MW wind turbines. Credit: Ron Zmiri / Shutterstock.com.
Ledyard Windpower project is a 207MW wind project located in Kossuth County, Iowa, US, and developed by Duke Energy Sustainable Solutions (DESS), an energy holding company and non-regulated commercial brand of US-based utility Duke Energy.
The project was co-developed by DESS and Amshore Renewable Energy, a sustainable energy solutions provider based in the US. DESS is responsible for the long-term maintenance, development and operations of the wind farm. It is Duke Energy's first renewable energy project in Iowa.
Construction of the project commenced in August 2021 and reached its commissioning stage in January 2023. The facility will supply power to approximately 75,000 homes in the state.
The project increased DESS' installed wind capacity in the US to 3.1GW and generated 200 jobs during peak construction. It is expected to contribute to Duke Energy's target of generating 47GW of renewable energy by 2050.
Location
The Ledyard Windpower project is located in Kossuth County, Iowa. The state accounts for approximately 10% of the nation's wind power.
The project is spread across 12,000 acres (4,856ha) of agricultural land, which will continue to also be used by farmers.
Ledyard wind farm make-up
The Ledyard Windpower project is installed with 46 Vestas V150 4.5MW wind turbines, which are designed for low wind sites and considered to be one of the highest-producing onshore low wind turbines. The project also includes a substation and operation and maintenance building.
Construction included the development of cement-stabilised roads and drain tile under the entire site. The turbine foundation constructions included the development of geopiers in a few locations. Installation works for the wind turbines included ground assembly and tower wiring.
Turbine details
The wind turbines have a rated power of 4.5MW, cut-in wind speed of 3m/s and cut-out wind speed of 24.5m/s. The turbine towers include five sections and a maximum hub height of 3.5m. The blades have a length of 73.7m and maximum chord of 4.2m, while the nacelles are 8.4m high, 12.96m long and 3.98m wide.
The rotor diameter is 150m and swept area is 17,671m² (190,209ft²). The turbines operate with an electrical frequency of 50/60Hz and are fitted with a gearbox that comprises two planetary stages and one helical stage.
The turbines are an improved variant of the Vestas V150-4.2MW model and offer a 3% increase in annual energy production for the same climate application space and noise level.
Power purchase agreement
Verizon Communications, a multinational telecommunications conglomerate based in the US, signed a 15-year virtual power purchase agreement (VPPA) with DESS in 2021, securing 180MW of wind energy from the Ledyard Windpower project.
The agreement supports Verizon's goal of achieving net-zero emissions by 2035.
Contractors involved
US-based construction service provider Wanzek Construction provided design-build services for the wind power plant.
Vestas, a manufacturer and service provider of wind turbines based in Denmark, was selected as the wind turbine supplier for the project. The contractual scope included wind turbine supply, installation, commissioning and a ten-year Active Output Management 5000 (AOM 5000) service agreement to ensure the asset's optimal performance.
Project benefits
The wind power plant is expected to generate a positive economic impact for the local community by generating local tax revenues for the county and local school districts. It will also generate payments for the landowners of the project site.
Additionally, the project increased indirect local spending in the construction and other services sectors